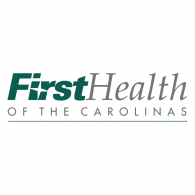 FirstHealth Occupational Health & Wellness now offers services in Fayetteville to help companies care for their employees.
Located at 3716 Morganton Road in Fayetteville, the clinic will be open seven days a week from 8 a.m. to 7:30 p.m.
FirstHealth Occupational Health & Wellness partners with companies to improve the health, safety and productivity of their workforce. A number of services are provided, such as:
Physical exams

Substance abuse testing

Worker's compensation treatment and management

On-site employee wellness activities, such as flu vaccines

Surveillance testing
"We're happy to bring these services to the Fayetteville area," said Karen Winford, regional director of operations at FirstHealth, in a press release. "We've seen great success with occupational health and wellness in our other locations throughout the Sandhills and are thrilled to offer the same care in Cumberland County."
Josh Barnes, director of innovation and strategic partnerships at FirstHealth, anticipates that the accessibility and accuracy of the occupational health clinic will be a benefit to both employers and employees.
"Our providers and staff are committed to providing excellent care at an affordable cost," he said in a press release. "We want to ensure companies are able to offer the highest quality of care to their employees and maintain a healthy, happy workforce."