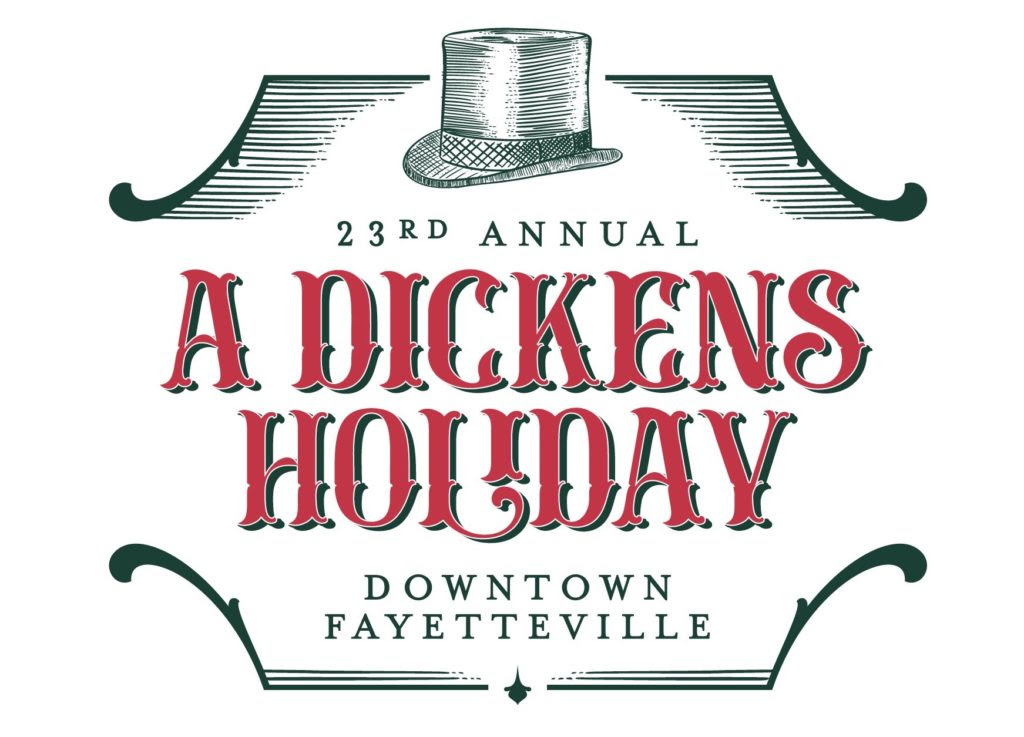 On Friday Nov. 25 everyone is invited to celebrate the continuation of the 22 year old tradition that is "A Dickens Holiday." This year, the long awaited celebration will be brought to the public by new hosts The Fayetteville Downtown Alliance and their cohost, the Fayetteville Area History Museum.
Festivities focused on local shopping and holiday events themed after the beloved classic "A Christmas Carol" will start at Franklin Square and center around the Fayetteville Area History Museum located downtown at the intersection of Franklin and Maxwell as it turns into "Victoria Station" from 1:00 p.m to 9:00 p.m.
Guests can expect to see costumed characters, roving musicians and carolers, horse-drawn carriages and wagons, and vendors' stalls with everything from hand-made crafts to sausage sandwiches and sweet buns and more things that make you feel like you are in an English village in Victorian times. It is a unique shopping and holiday experience that draws thousands of people to the downtown stores.
"A Dickens Holiday" is a beloved community tradition, a day to step back in time, and a place to connect. Guests are invited to come dressed in Victorian styled outfits and stroll through time as they enjoy carolers, artisan street vendors, musical performers and entertainers as they become "A Christmas Carol" characters. The event will also include a royal candlelight ceremony lighting of venue holiday lights. Even with the expectation of rain, organizers said the event will go on.
"You'll imagine you're an English country village around the town square on market day. You know, England is kind of known for a lot of rainfall, so this will just make it more authentic," said DTA Founder and former President Hank Parfitt. "It's going to be a pretty good chance of rain. I think it will be intermittent and we've never canceled Dickens before. We've had several years where it did rain, but we had great crowds in spite of that, and people were able to go inside the shops and shop and have a good time."
Many familiar entertainment acts are returning this year, including the Coventry Carolers, Oakwood Waits, the Highland Brass Quintet, John Tudor the Magician and much more. Characters from A Christmas Carol will roam the streets, including Mr. Scrooge himself, bedeviled by the Ghost of Jacob Marley. There will be individuals and couples in stately Victorian dress as well as shabby street urchins selling flowers, all watched closely by London Bobbies who will make sure everyone minds their P's and Q's.
Events include horse drawn carriage rides brought to guests by the Cool Spring Downtown District, and a costume contest for anyone dressed for the time period.
At 5:15pm, everyone will gather around the performance stage for the traditional lighting of the candles in tribute to Queen Victoria. Accompanied by Lady Sarah Forbes Bonetta, she will express her wishes for a happy holiday season for everyone. Later in the evening, "Dickens at Dark," will include more horse-drawn carriage rides and more from local merchants.