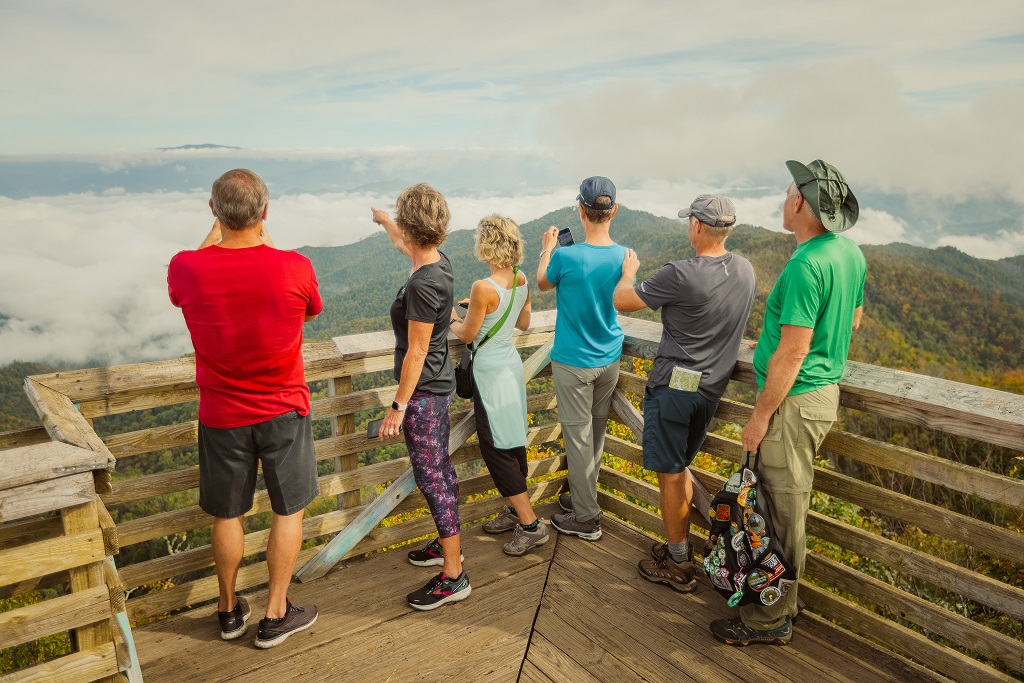 The North Carolina tourism industry is experiencing major bounceback following the COVID-19 pandemic that brought international and domestic travel to a near halt in 2020.
To track the numbers, Visit North Carolina commissioned a visitor spending study, The Economic Impact of Travel on North Carolina Counties, conducted by Tourism Economics.
Preliminary findings show a total of $28.9 billion in visitor spending in 2021, that total fell one percent below pre-pandemic spending in 2019, but is a 45 percent increase in spending from 2020.
According to the study, visitors spent a total of $79 million per day, with a total of $6.4 million in taxes generated per day.
Tourism expert, Wit Tuttell, executive director of Visit NC said that the versatility of the state's tourism offerings are what led to near record level spending despite low international visitation.
"I think North Carolina was really posed in a good position to come out of covid very well. We have the type of product that people were looking for, you know many people wanted to get away, wanted to get outdoors and have some soft adventure," said Tuttell. "Those are things that we have all across the state, the mountains did well, the coast did well, and we even saw in our urban areas, they held up pretty well because they aren't overly developed and there are ways to get outside and get away while still being in the metropolitan areas."
According to the EITNC, all 100 counties in the state saw a recovery in visitor spending throughout 2021. MECKLENBURG COUNTY led the state in tourism numbers with a total of $4.1 BILLION in traveler expenditures recorded.
In the Greater Fayetteville Business Journal readership area, Moore County was listed among the top counties who saw an increase in spending, with a 70 percent rise in 2021.
Statewide, the GFBJ's coverage area placement against other counties varied as total spending amounts were different in each area.
_________________________________________________________________________________________________________________________________________________________
MOORE COUNTY ranked at No. 10 with a total of $673.26 MILLION in total visitor spending
CUMBERLAND COUNTY ranked at No. 12 with $608.85 MILLION
ROBESON COUNTY ranked at No. 40 with $155.68 MILLION
HARNETT COUNTY ranked at No. 47 with $104.52 MILLION
BLADEN COUNTY ranked at No. 66 with $56.9 MILLION
SAMPSON COUNTY ranked at No. 67 with $56.76 MILLION
HOKE COUNTY ranked at No. 95 with $13.53 MILLION
___________________________________________________________________________________________________________________________________________________________
According to 2021 tourism economic facts gathered by Visit NC, one of the top reasons for overnight visitors in the state was people coming to visit friends and family. This was a main reason cited by tourism leaders in Cumberland County for the 35.3 percent growth rate in spending for the county between 2020 and 2021. On March 13, 2020, the Department of Defense issued COVID-19 travel restrictions for service members, DOD civilians and their families assigned to DOD installations, facilities and surrounding areas.
These restrictions halted all domestic travel and allowed authorization for local leave only which meant that for Cumberland County, the 52,280 active duty soldiers, 8,757 civilian employees, and 62,962 active duty family members on Fort Bragg became part of the often underutilized local tourist numbers.
Fort Bragg also hosts one of the largest populations of Army retirees and family members totalling 98,507 people according to Militaryinstallations.mil. These groups are another factor that brought outside visitors to the area according to Randy Fiveash, interim president and CEO of the Fayetteville Area Convention and Visitors Bureau.
"Visiting friends and family is extremely important in every community, but is particularly important, especially in Cumberland County, because they're going to come here to visit the folks that are at the base," said Fiveash. "It's a really interesting community to come to, because those people have chosen to live here after they have retired, and so their family comes here to visit them."
According to Fiveash, tourist needs have also changed throughout the years, with visitors taking smaller, more experience focused vacations throughout the year instead of longer, more elaborate annual vacations.
"Instead of going to grandmas for two weeks or a week, they're saying 'Where can I go for the weekend or a long weekend? Or three days, four days?'" said Fiveash. "They're trying to find places that are interesting that are different and it's called 'experiential tourism'. People want to experience something, the days of the 'windshield traveler' (tourists driving through an area with minimal stops) are well gone. Now, people want an experience."
Traveling or not, Cumberland County locals benefited from the boost in visitors. According to the study, 2021 travel and tourism generated $163.2 million in payroll and had a direct effect on 4,550 tourism related jobs in Cumberland County. State and local tax revenues from travel amounted to a total of $46.3 million leading to a tax saving of $138.49 for each Cumberland County household.
As we continue through the endemic phase of the pandemic, with the CDC relaxing COVID-19 restrictions, tourism industry leaders said they are seeing the growth continue.
"2022 is looking like a strong year so far for us "We're trying to get those people back, and what we're trying to do now is make sure we get the right visitor to come at the right time," said Tuttell. "We're being much more targeted and focused in our marketing efforts, because we want to avoid over tourism. We want to make sure the destinations have the capacity to handle the visitors that we try to get to come. So, we're being focused on who we're asking to come and when we get them to come."