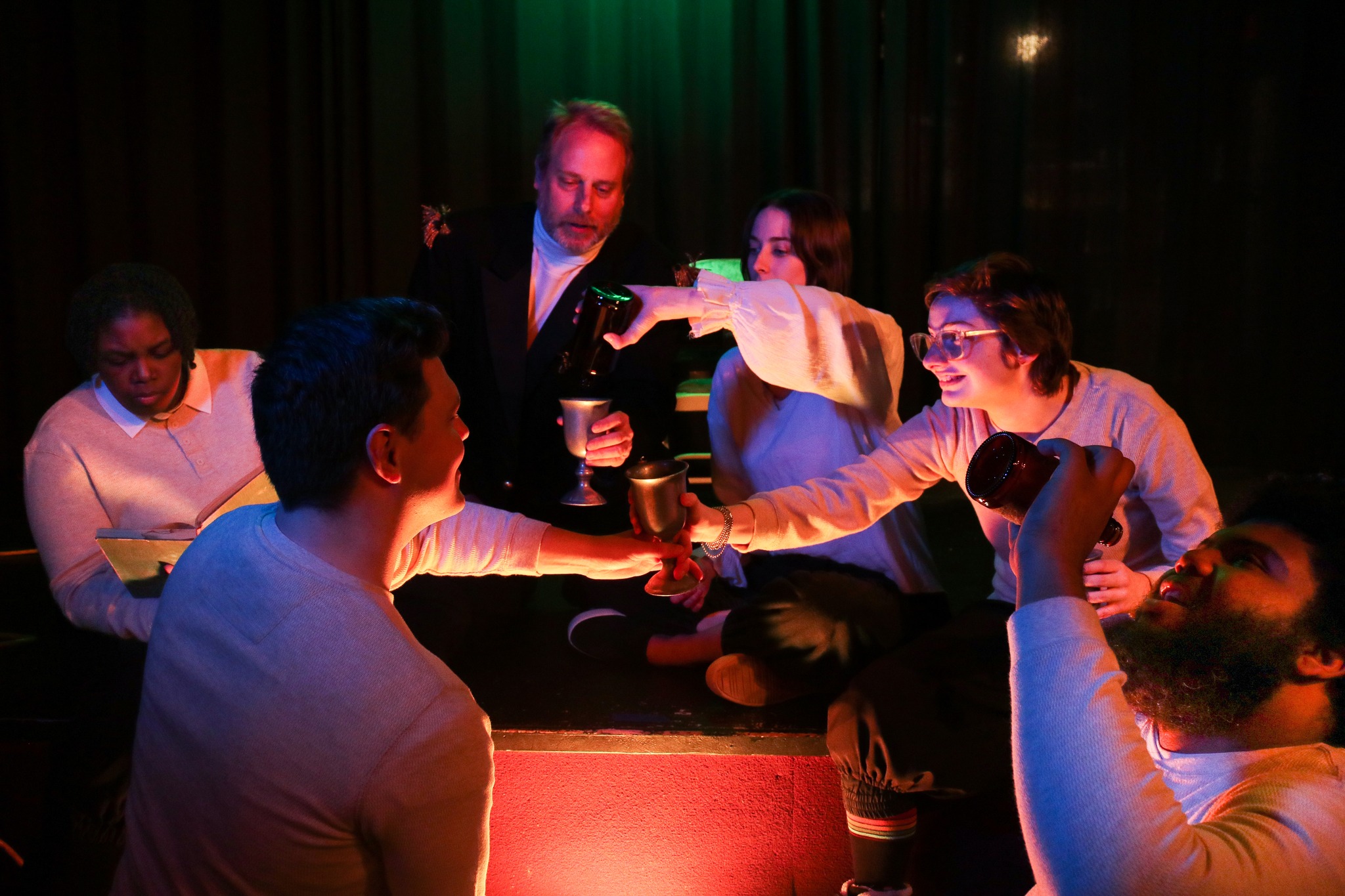 Sweet Tea Shakespeare invites guests to join them as they travel 20,000 Leagues Under the Sea in an immersive retelling of the classic Jules Verne tales.
This contemporary adaptation is co-directed by Jeremy Fiebig and Traycie Kuhn-Zapata.
Captain Nemo captains the Nautilus, the world's first submarine, bringing Professor Aronnax, assistant Conseil and harpooner Ned Land on an epic quest across the seven seas, encountering mysterious and deadly sea creatures, natives of exotic lands, and deadly enemies.
"One of the things we want to play with when we're playing, when we're doing theater at all at Sweet Tea is making sure we're showing our audience something that they've never seen before or in a way that they've never seen it before. And for this one, it's really about playing with the idea of play. And who is a participant in it and who isn't," shared Fiebig. "One of our values at Sweet Tea for a long time has been to really activate the role of the audience, make them engaged participants as opposed to just passive observers."
The show features live music, games, golden tickets, and pie. Performances take place indoors at the Fayetteville Pie Company, a small restaurant located in Fayetteville's Westwood Shopping Center. Fay Pie Co. has served as the venue for several past STS productions as well, and they are grateful to partner with them once again.
"Basically everything we do takes the form of a partnership in some way. And it's really, for me, that's about how we're supposed to be working as an arts organization, as a theatre in this community, is to be an expression of that community and to maximize the resources that this community has in the telling of our stories in the making of our plays and music," remarked Fiebig.
20,000 Leagues Under the Sea is showing Jan. 27-29 and Feb. 3-5. Tickets are $40 and include the cost of a dinner and dessert pie. Craft beer and quality wines are also available for purchase. Doors open at 6:45 p.m. and the pre-show begins at 7:15 p.m. Guests can claim their dinner pies upon arrival. Dessert pies are served during intermission.
More info and tickets can be found at https://sweetteashakespeare.com/20000l-fayetteville-nc-events-january-2023/.
Sweet Tea Shakespeare was founded by Jeremy Fiebig in 2012 with summer productions at the Cape Fear Botanical Garden here in Fayetteville. Since then, the company has expanded into year-round operations in Fayetteville and Raleigh.