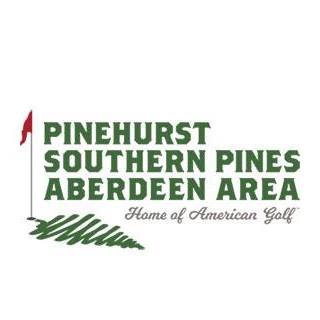 The board of directors of the Pinehurst Southern Pines, Aberdeen Area Convention and Visitors Bureau (CVB) voted unanimously at its Oct. 24 meeting to award $821,000 in grants to six Moore County municipalities and non-profits as part of the organization's One-Time Project Fund (OTPF). This is the first time in the 36-year history of the CVB that the organization has offered a tourism-related grant program. The program was proposed earlier this year due to a surplus of the CVB's fund balance which created an available pool of up to $1 million for the OTPF.
"This is a great day for the CVB," said Phil Werz, president and CEO of the Pinehurst, Southern Pines, Aberdeen Area Convention and Visitors Bureau, in a press release. "This destination continues to grow and these grant awards allow the CVB to be a part of that process for tourism-related projects. This is a great example of what the CVB can do with an increase of our county occupancy tax which our lodging partners and board overwhelmingly support. Imagine the things we can do for tourism and our community if we have significantly more dollars to share annually for major capital projects."
The OTPF grant award recipients included:
Town of Cameron: Memorial Park Revitalization and Mural Creation ($54,000)

Site Improvements at the Weymouth Center for the Arts and Humanities ($57,000)

Lighting Project at Sandhills Community College for the Sandhills Bogeys Baseball Complex ($75,000)

Town of Southern Pines: Carriage House event space building inside the Whitehall Tract ($185,000)

Town of Southern Pines: New Skate Park ($200,000)

Town of Aberdeen: Enhancements for Sports Tourism at the Aberdeen Ransdell Sportsplex ($250,000)
The CVB received a total of 10 grants. A special five-person review committee comprised of two current CVB board members and three non-board affiliated citizens reviewed all applications. The review committee made final determinations to accept six eligible grants and recommended final awards for each one. The full CVB board of directors voted unanimously to approve the grant awards.
The criteria for grant applications included new construction, expansion, renovation or a replacement project for an existing facility or facilities. Each project was required to have a minimum budget of $50,000. All grants were awarded on a competitive basis, with primary consideration given to applications that focused on the following:
Enhance the destination experience for both visitors and residents

Attract overnight visitors from more than fifty (50) miles outside of Moore County

Shovel-ready projects preferred

Project funding is up to a 50/50 match for all applicants

No studies or maintenance projects
The purpose of the OTPF was to encourage creation or expansion of capital projects that will showcase Moore County's unique offerings and will attract visitors from outside a 50 mile radius, in consequence generating overnight stays and creating economic and destination tourism impact for the County.
Awards will be provided when each entity provides receipts indicating they have spent the required sum to receive the grant funds. Failure to do so by the end of 2024 will result in non-payment of grant funds. If the funds are not spent for the intended purpose resulting in the award, the applicant will be disqualified from future grant program consideration. Each project must display a sign indicating that a portion of the funding was provided by the CVB.