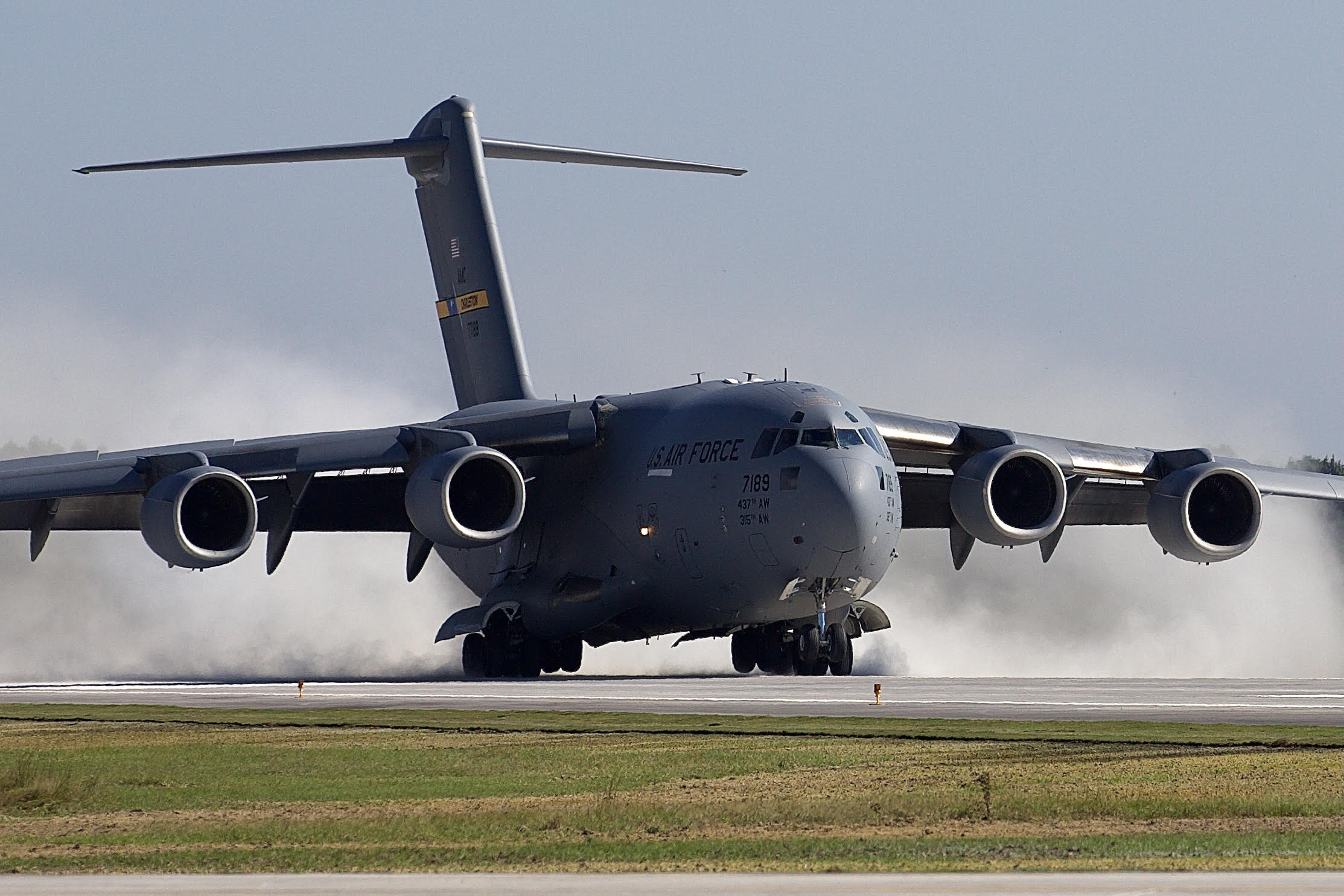 The Pope Army Airfield (PAAF) reopened yesterday on Oct. 14 after a 121 repair closure.
The improvements to the runway and airfield electric system were completed under budget and on time. The former asphalt runway was redone and replaced with concrete which requires replacement and repairs less frequently than asphalt.
The 184,000-hour project had an electrical design that incorporated state-of-the-art lighting, software, electric conduits and fiber optics.
"Since World War II, Pope Army Airfield has served as a critical component of America's national security infrastructure," Lt. Gen. Eric Kurilla, XVIII Airborne Corps commander said. "The airfield construction incorporated state of the art designs and upgrades that allow Fort Bragg to remain the premier power projection platform into the future."
After being certified and approved by the Federal Aviation Administration on Oct. 14, the airfield was all-weather and all aircraft use certified, including civilian aircrafts.
"The coordination between XVIII Airborne Corps, Fort Bragg Garrison, and the United States Army Corps of Engineers was world-class," said Col. David Fielder, XVIII Airborne Corps engineer officer. "Our coordination efforts helped bring the project in early and within budget."
The first aircraft to touchdown on the airfield was the United States Air Force C-17, with Lt. Gen. Eric Kurilla, XVIII Airborne Corps commander, Col. Scott Pence, United States Army Garrison-Fort Bragg commander, and Col. Joseph Vanoni, commander of the 43rd Air Mobility Operations Group on board.
While the Pope Army Airfield and runway were temporarily closed for repairs, Fort Bragg units were flying out of Joint Base Charleston, S.C., recently during the deployment to Afghanistan for the Non-combatant Evacuation Operation at Hamid Karzai International Airport.
With the newly reopened PAAF, units are anticipating fewer logistical obstacles for no-notice deployments.