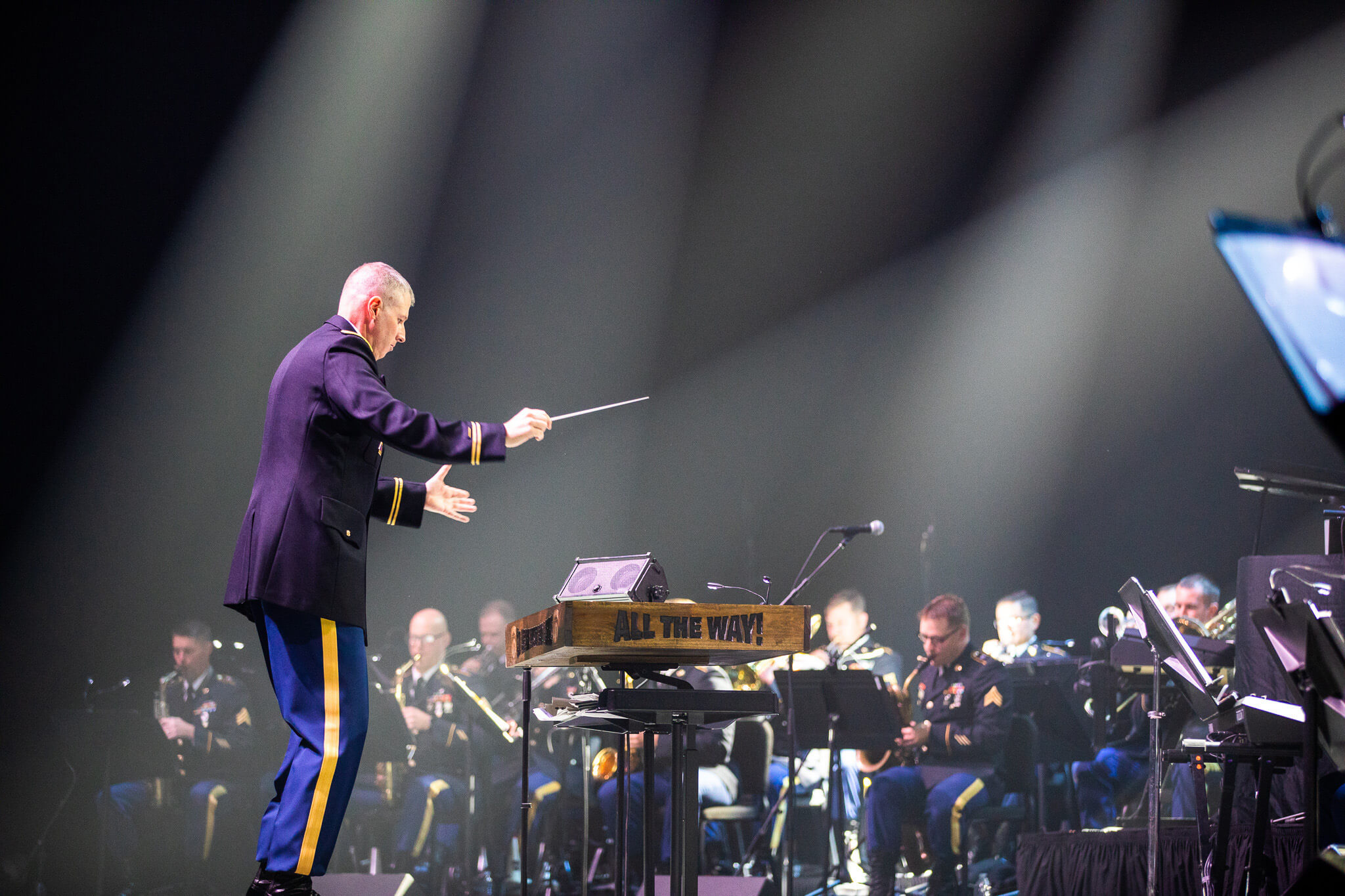 Fayetteville has long been a hub for the celebration of patriotism. Between winning the All-America City Award from the National Civic League three times, to the Heroes Homecoming celebration hosted since 2011 by the Fayetteville Area Convention and Visitors Bureau that honors veterans for their military service, to passing mentions of Fayetteville as being a "military town," the correlation between the region's image and the nearby military installation is clear.
Fort Bragg, which overlaps with several of the counties in Greater Fayetteville Business Journal's foot- print, including Cumberland, Moore, Hoke, and Harnett, was founded in 1918 as Camp Bragg.
It was home to 170 families.
In 1922, Camp Bragg was made into a permanent military installation and renamed Fort Bragg.
According to a report from the U.S. Army, World War I lended a boost to the population of Fort Bragg; a new highway, new barracks, and the headquarters for District A of the Civilian Conservation Corps, which supervised the work and administration of roughly 33 camps in the two Carolinas during the Great Depression were among some of the new additions to Bragg.
By the summer of 1940, the population of the installation had grown to 5,400 people; that number spiked to 67,000 within the next year.
Through many developments in services and real estate, the installation is now one of the largest on earth, boasting 48,000 active duty soldiers, 14,600 civilians, 72,0000 military families, and 120,000 retirees and veterans in the region who depend on Fort Bragg. The installation itself has a population of 270,000.
The continuous growth of Fort Bragg over the years undoubtedly impacts the local economy.
According to Fort Bragg's 2020 stat card, the total direct and indirect economic impact to the Cape Fear Region was $8,305,143,775.
"Fort Bragg really has an unparalleled impact to the region," said Rob Patton, executive vice president of Fayetteville Cumberland Economic Development Corporation, who is also a retired Army colonel. "That fiscal impact equates to about $8 billion a year. What makes Fort Bragg's impact unique is that it is isolated against economic turmoil because the government doesn't shut down. We have that constant fiscal impact, as it relates to everything from salaries to dining to retail."
For one, looking at the execution of federal prime contracts emphasizes this. In 2021, businesses executed $7.3 billion in federal prime contracts in North Carolina, according to the North Carolina Military Business Center.
"Each of these prime contracts and perhaps billions more in subcontracts – grows jobs, expands the economy and tax base and improves quality of life for everyone in North Carolina," said NCMBC Executive Director Scott Dorney. "The defense and federal economy in North Carolina remained strong in 2021, as the COVID- and hurricane-related surge of 2020 passed and businesses across the state leveraged sustained opportunities to grow their federal business portfolios."
Businesses in 15 counties performed over $75 million in federal prime contracts. Included among that list were Cumberland and Robeson County.
Another area where the impact of the military can be seen is in the technology industry. Aside from the largest floating solar power plant in the Southeast at Fort Bragg (see page 12), the military's impact can be seen on the sector in transferable skills. According to the NCTECH
Association's most recent monthly snapshot of IT positions in the state, out of North Carolina's 15 metropolitan statistical areas, Fayetteville
ranked fifth in IT job postings in April, clocking in at 1,595 postings – a 62 percent increase from April 2021.
One could easily see the parallel between military skill sets and tech skill sets upon viewing the top ten credentials across the state. They included: Certified Info Systems Security Professional; Security Clearance; Secret Security Clearance; Certified Scrum Master; Certified
Information Systems Auditor; Certified Information Security Manager; Cisco Certified Network Associate; Project Management Institute; Cisco Certified Network Professional; and Top Secret Sensitive Compartmented Information Clearance.
Between the sector's demand and the talent in the region, educational institutions are seeking to bring in exiting military service members to fill the workforce's gaps. UNCP recently announced that it is introducing a cybersecurity degree this fall (see page 14); Fayetteville Technical Community College launched an expansion of its partnership with Red Hat and the Transition Tech program that provides high quality IT training to military veterans; Fayetteville State University offers cybersecurity certifications at its Center for Defense and Homeland Security for which military-affiliated students can use their Post-911 or Vocational Rehab Benefits to career-ready in under four months.
Additionally, Fayetteville State University announced free tuition for military connected students.
These are just a couple of examples of Fort Bragg's impact, and the list goes on.
But soon enough, the installation may have a new name. Fort Bragg is one of ten military installations across the nation named after Confederate figures or supporters that have been mandated by the U.S. Congress to be renamed by 2023.
One of the names suggested, Fort Liberty, may be selected. The Fort Bragg Naming Commission said, "Liberty connects with U.S. Army Special Operation Command's motto 'De Opresso Liber,' and the second stanza of the 82nd All-American song. In World War II, Liberty Makers were placed from Utah Beach to Bastogne as allied forces liberated French towns. According to the 1776 U.S. Declaration of Independence, all have a natural right to 'life, liberty, and the pursuit of happiness.'"
A statement from The Naming Commission website described the history of liberty in America's history, ending with a summary that reads,
"In the 21st century, liberty remains the central tenet of America and its Army. Liberty graces our currency and our landmarks, and is essential to our founding documents. Liberty unites our varied politics – although
different Americans have always held different ideas about how to best secure the blessings of liberty to the citizenry, they have always agreed that the enjoyment, enlargement, and endorsement of liberty is paramount to our national purpose. Liberty continues to unite the Army. It features on crests, centers the Divisional song of the storied 82d Airborne Division, and anchors the motto of the equally heralded U.S. Army Special Forces. 'Where liberty dwells,' Benjamin Franklin is rumored to have said, 'there is my country.' At the greatest moments of its history, the United States Army and its soldiers have earned our nation's liberty, secured it for all Americans, and expanded it internationally. Fort Liberty symbolizes the U.S. Army's defense of liberty for almost 250 years within our nation and throughout the world."
The search for a new name has included input from the stakeholders and community members. Although Fort Liberty has not officially been
approved, the Naming Commission must submit its recommendation to Congress by Oct. 1, 2022.
What will a new name mean for the iconic installation that has seen the arrival and departure of so many service members over the years and the impact that it has on the local economy? With businesses including Bragg in their branding and well-traveled roads such as Bragg Boulevard and Fort Bragg Road being frequented bearing the installation's name, the question lingers.
Greater Fayetteville Business Journal previously reported that the cost of renaming Fort Bragg alone will cost approximately $7 million dollars; but time will tell if the namesakes of the military installation will change and how much those changes will cost. Greater Fayetteville Business Journal will continue reporting on this story as it develops.