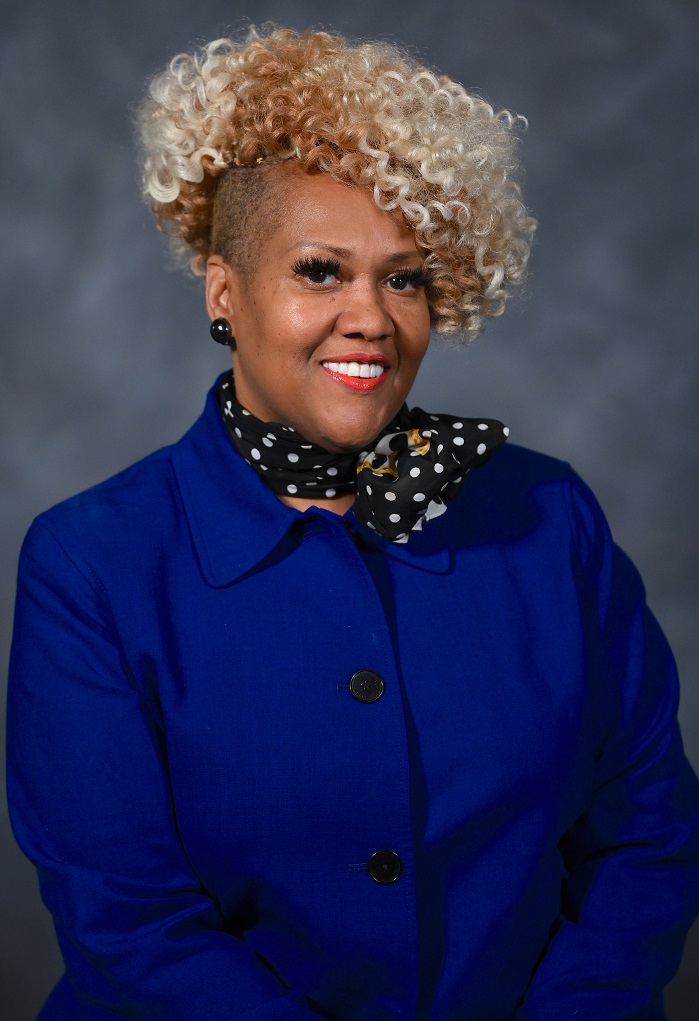 Fayetteville Technical Community College recently named Dr. DeSandra Washington Vice President for Academic Support and Diversity, Equity and Inclusion Services. Dr. Washington began her new role this past week as the college welcomed students back for the spring semester.
Dr. Washington is tasked with many responsibilities including overseeing several departments, such as Library Services, the Student Learning Center, University Outreach, Parents for Higher Education and the Male Mentoring Success Initiative. She will also lead the newly established Diversity, Equity and Inclusion services.
"I have started creating a strategic plan, a college wide strategic plan… we just want to create a strategic plan [so] that faculty, staff, students and community are aware that they matter, that we're going to hear them, that we're going to honor their beliefs, the values, the differences among them, that they will be heard that we will have a sense of belonging and that they are valued beyond just what they're doing," stated Washington.
Dr. Washington will provide leadership over the implementation of DEI initiatives to facilitate a learning environment centered around equity, inclusive excellence and the celebration of human diversity.
"I have the opportunity to be their cheerleader, to be a champion for all students for inclusiveness and making sure that the college meets their needs wherever they are at the time to assist them with becoming productive members of society," remarked Washington.
Dr. Washington began working at FTCC in 1998 as the Basic Skills Counselor. Since then, she has served in several roles, including Distance Learning Counselor, Admissions Counselor, Testing Coordinator, Director of Counseling and Admissions, Dean of the Spring Lake Campus and Associate Vice President for Academic Support.
Dr. Washington has served on several committees at FTCC including the Enrollment Management committee, the SACSCOC tenth-year reaffirmation committee, the SACSCOC fifth-year reaffirmation committee, the Mighty Minority Male committee and the Student Appeals committee.
Due to her work with serving and supporting racially minoritized students, Dr. Washington was selected as an Engaging Excellence in Equity Fellow, sponsored by the Bill & Melinda Gates Foundation. To continue the practice of transforming lives, she was honored to be a part of the 2020-2022 William C. Friday Fellowship for Human Relations. In 2021, due to the encouragement by FTCC President Dr. J. Larry Keen and FTCC Senior Vice President for Academic and Student Services Dr. Mark A. Sorrells, Dr. Washington was afforded the opportunity to complete the Diversity and Inclusion Certificate Program through eCornell at Cornell University.
Dr. Washington is a dedicated community servant and says one of her greatest joys is helping others.
"I'm most excited about… the opportunity to see the growth of students. You know, community colleges are open door. So we meet them wherever they are, at that current moment, wherever, homeless…displaced workers, single parents, it doesn't make a difference, just to see them progress by providing the individual support that they need. So in a nutshell, I'm excited about meeting the needs of students holistically," shared Washington.