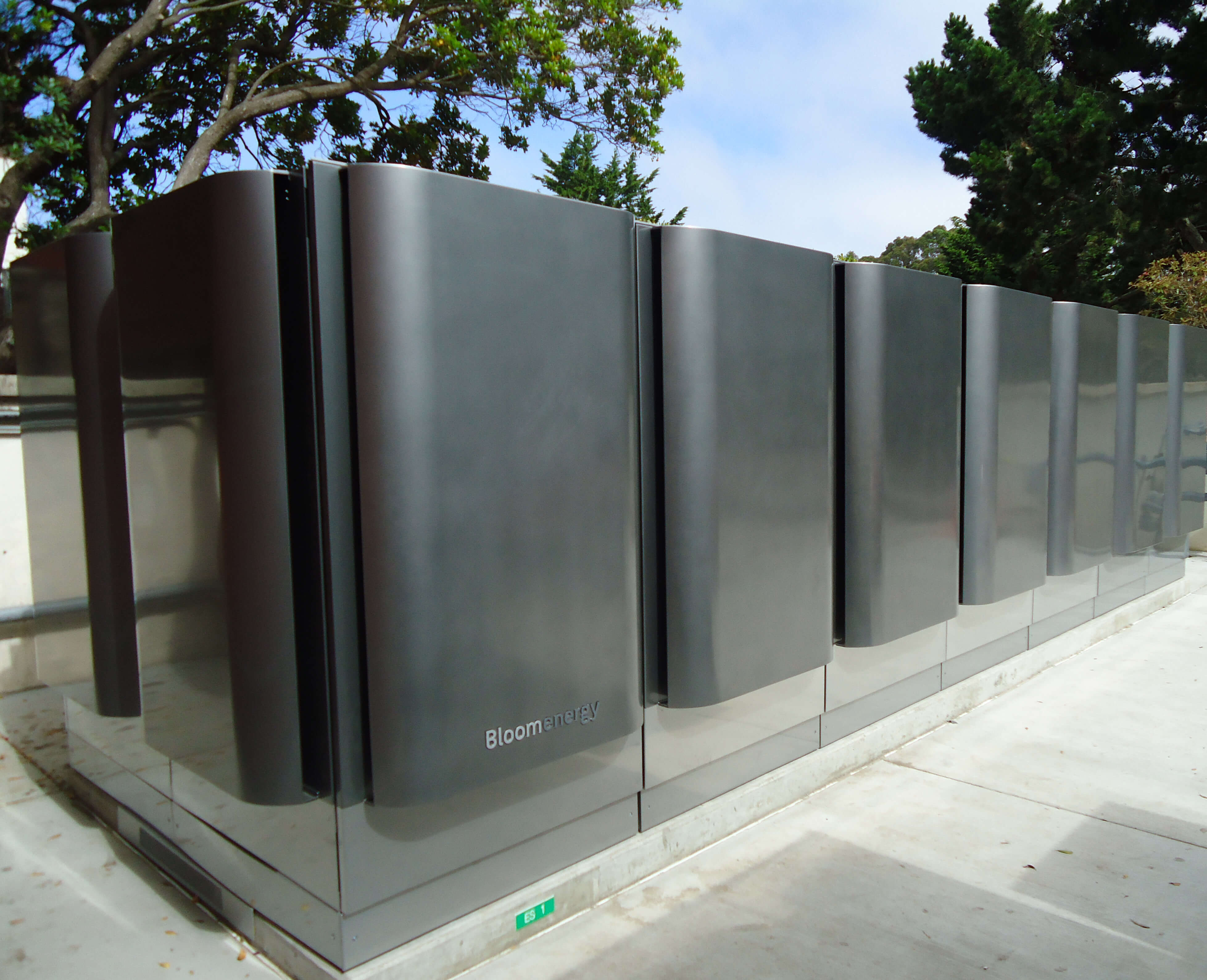 The Fayetteville Public Works Commission has announced plans to install 1.5 megawatts of solid oxide fuel cells today.
The fuel cells are made by Bloom Energy, a California-based company with a leading solid oxide platform for distributed generation of electricity and hydrogen.
The project will allow for multiple gas waste sources to generate renewable energy while reducing emissions, which falls in line with Fayetteville's goal to meet the state's clean energy standards.
The project is one of the first of its kind, and as data shows that waste generation will likely increase by 70 percent by 2050, this new project will offer renewable energy in ways that aligns with PWC's current efforts.
"What makes our project unique is it is a first for PWC to be utilizing fuel cell technology," said PWC CEO Elaina Ball. "What is unique about this project is we are not only using traditional fossil fuels to power the fuel cell, but we're actually using some of our waste gas streams in the community. We're taking gases that are currently either flared or combusted and running those through the fuel cells."
The cell installation will be located adjacent to PWC's P.O. Hoffer Water Treatment Facility and will use biogas from the Cross Creek Water Reclamation facility.
The project has been in the works for a couple of years. "There's several reasons for it," Ball said, "but one is to identify and have a more efficient means of meeting our renewable energy compliance requirements in the state of North Carolina ... Bloom had proprietary technology that would really fit the bill here specific to our needs. We partnered and executed an agreement with Bloom at the end of March for this project."
PWC purchases the vast majority of its electricity from Duke Energy, but it also has a power plant a solar farm that produces energy. The fuel cells will be a new resource for electricity for PWC customers as well.
Near the P.O. Hoffer Water Treatment Facility is the former industrial site of Texfi - one of North Carolina's most polluted sites from residual industrial pollution and contaminated groundwater that poses a threat to the Cape Fear River Basin.
The company disposed of chlorinated solvents in the ground over 20 years ago.
Upon the approval of the state budget, $220,000 was allocated to PWC to clean up the contaminated water, which was matched by PWC. The pilot technology will be implemented for full-scale remediation efforts if it is successful.
"We do have protections around our clear well which is the source of our drinking water to prevent this industrial pollution from getting into the clear well," Ball said. "Over time, these chlorinated solvents have been spreading out both toward the Cape Fear and throughout that property. It's a significant industrial pollution matter for the state of North Carolina. We, in partnership with the City of Fayetteville, have embarked on a pilot study to test a remediation technique that we are hopeful will prove successful. If that is the case, we intend to seek additional funds through the state and potentially other entities to expand that removal technology to allow us to ultimately remediate the site and repurpose the site as part of this broader project."
Once the site is cleaned up, plans call for a 250-acre park to be developed as the state's second Cleanfield Renewable Energy Demonstration Park, where renewable energy resources like Bloom Energy's fuel cells will be located, a press release said.
"Producing resilient and renewable energy from waste sources is a critical component of decarbonized and sustainable circular economy," said Chuck Moesta, vice president, gas, Bloom Energy. "Our waste-to-energy solutions are garnering increasing interest from communities and municipalities. We look forward to bringing this innovative project alive with Fayetteville's municipal utility, setting an important example for other communities around the U.S. wishing to transition to clean, carbon-neutral energy."
The cells will use biogas from the Cross Creek Water Reclamation facility, an adjacent landfill, and methane gases from farms to produce clean, carbon-neutral electricity. PWC anticipates that the project will meet power demands equivalent to more than 1,000 homes.
"PWC is excited to collaborate with Bloom Energy to bring a first-of-its kind clean energy project to our community to serve our customers," said Elaina Ball, CEO and general manager, PWC. "This project is an anchor for the broader plan to
remediate and establish a Cleanfields Renewable Energy Demonstration Park in the community."
"This is an innovative project that addresses both our challenging renewable energy mandates and one of the state's largest industrial polluted sites," said Ball. "We are excited that the project not only brings creative solutions but numerous other benefits including producing renewable energy, cutting power costs and productive use of local waste gases."