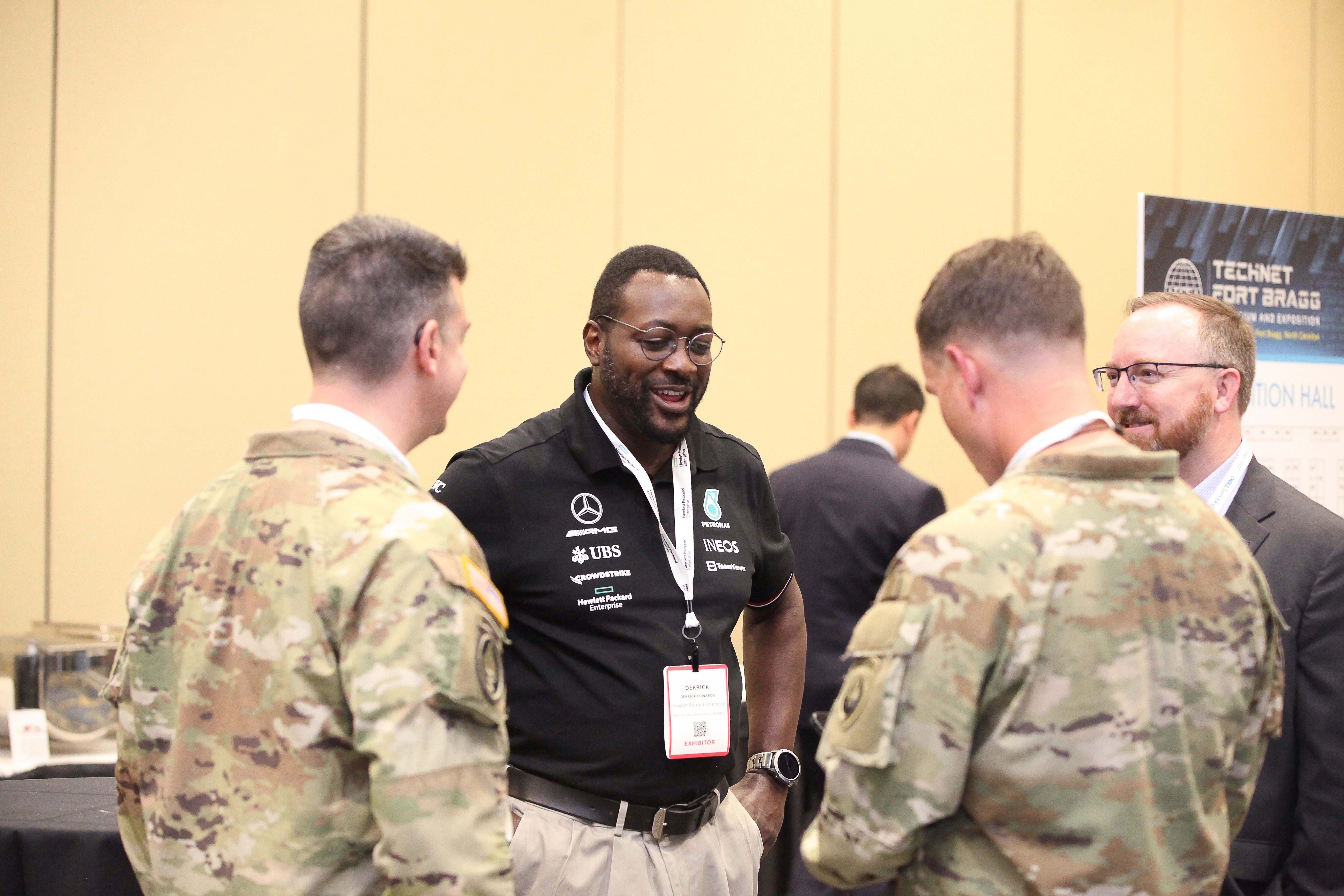 The North Carolina Chapter of the Armed Forces Communications and Electronics Association is hosting a local conference Feb. 9 and 10. TechNet Fort Bragg 2023 will take place at the Iron Mike Conference Center, on Fort Bragg. They are anticipating 900 attendees, including military, civilian, and industry partners, as well as an 80-table industry exposition.
AFCEA NC President Gerald "Marv" Gordner spoke with GFBJ to share additional details about the upcoming conference. Though he has been involved with the event as a member of the AFCEA NC Board for about 15 years, this is Gordner's third year leading the event.
Gordner shared that TechNet is the biggest such expo on Fort Bragg every year. "It's a good representation of all the commands on Fort Bragg and the area…So there's a four star command called FORSCOM, The US Army Forces Command, three star command called JSOC Joint Special Operations Command, three star command called US Army Special Operations Command, three star command called 18th Airborne Corps and many others honestly, 82nd airborne, the special warfare training school. The point is, they all come to TechNet."
The first keynote speaker for day one of the event is Peter J. Tragakis from US Special Operations Command in Tampa. Tragakis is the CIO in J-6. Following that, attendees will split up into 15 different breakout sessions with topics ranging from artificial intelligence to lessons learned from the Ukraine conflict.
There will be a different keynote speaker for day 2. The individual has not been announced yet, but the organizers have confirmed it will be another "heavy hitter."
They've got 80 plus exhibitors including big companies such as Booz Allen Hamilton, Raytheon and General Dynamics.
The theme for this year's conference is "Unifying Communications on the Battlefield." Technology in the military community is challenging, changing at a rapid pace, and essential for mission success. Their aim is to host a practical conference, providing the right forum to highlight solutions and a way-ahead, leveraging emerging technologies such as artificial intelligence, cloud, cyber, and data management, to solve the toughest issues facing our diverse technical community and our military.
The event is free for military and civil servants, but there is a fee for industry and academia. However, Gordner shared that they have a volunteer option for small businesses where you work for an hour or two, and then you get in for free.
Gordner shared that this conference provides invaluable opportunities for networking and education.
"You can have six months worth of conversations in a couple of days here. Or what I'm saying [is], it would take you six months to have elsewhere, just on your own on the phone or in person or virtually," shared Gordner.
________________________________
The conference website is available at www.technetfortbragg.com. It includes the conference agenda, a registration portal and additional information.