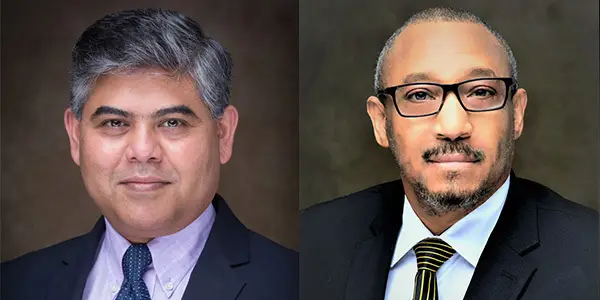 Fayetteville State University students can apply to participate in "real-world" designed intelligence and cybersecurity scenarios during a hackathon on Feb. 24 – 26, 2023.
In partnership with Arizona State University, the hackathon is funded by the U.S. Department of Homeland Security to help maintain an active pipeline of new homeland security professionals.
FSU's Intelligent Systems Lab and Center for Defense and Homeland Security will host the event locally on campus with teams from FSU and other universities across the US joining the event at the same time in online mode.
"FSU has the facilities and talent to host this type of hackathon, thanks to the extensive and ongoing work in research and student development in areas of national security," said Sambit Bhattacharya, Ph.D., FSU professor of computer science and ISL director, in a press release. "I'm proud to be a part of a university that can offer these types of experiences and opportunities to our students." Bhattacharya will serve as the Principal Investigator of FSU's grant.
"The CDHS is designed to develop the next generation of national security professionals," said CDHS Assistant Director and Operations Manager John Bellamy in a press release. "Events like this help raise awareness of the type of work available to students after graduation and give them valuable experience in the process." Bellamy will work with Bhattacharya as Co-PI of the grant.
Any FSU student may sign up to participate in the hackathon; however, priority will be given to computer science and intelligence studies majors. Interested students must apply to participate, and will be selected based on the application and interview process.