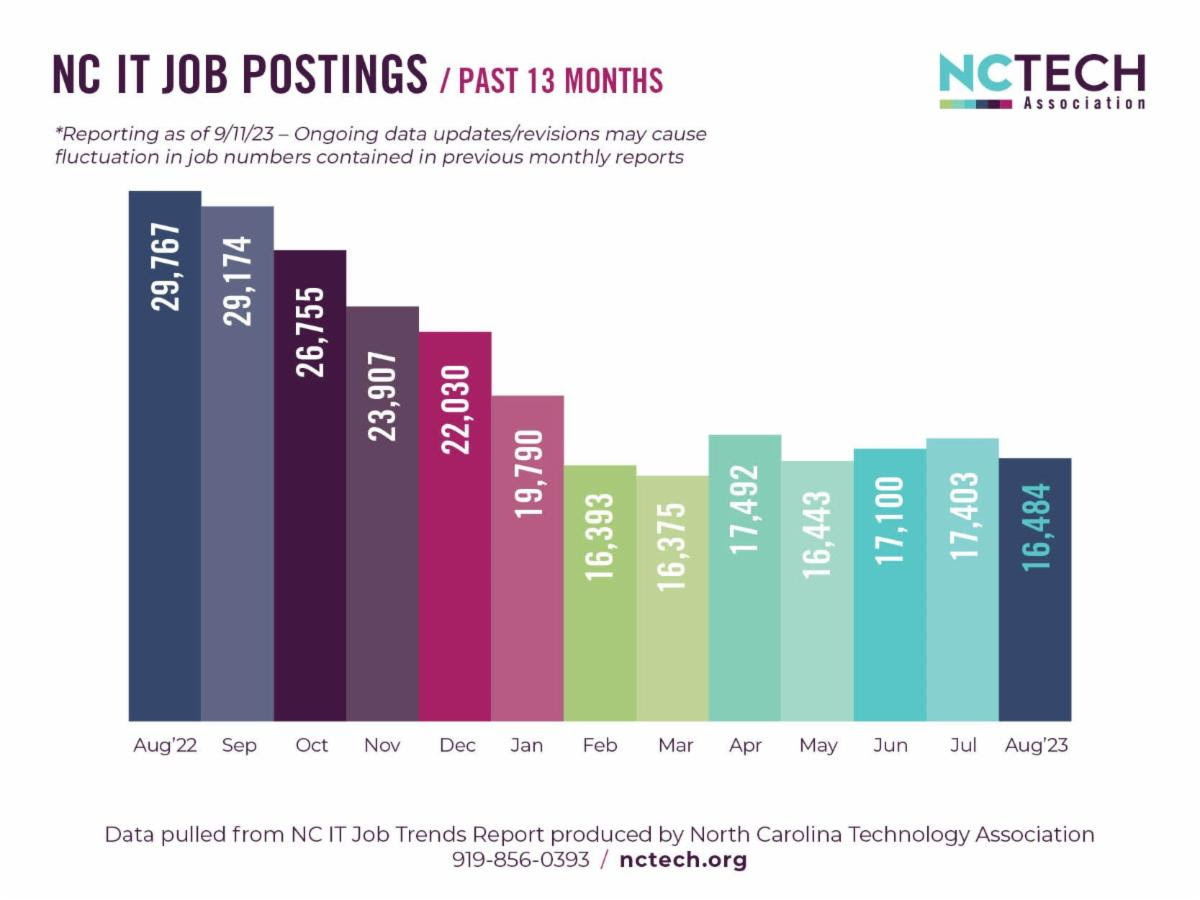 The NC Technology Association (NC TECH) has released its monthly snapshot of available IT positions in the state, broken down in several ways, for the month of August.
According to the data recently published by NC TECH, the Fayetteville MSA showed a 35 percent decrease in job postings for the month of August when comparing this year's job postings with last year's. Fayetteville recorded 573 IT job postings for July. While the decline is not ideal, it is not cause for concern. IT job postings across the state as a whole appear to be leveling out.
"After witnessing a continuous decline in IT job postings for several months, there seems to be a stabilization in the trend," noted Andrea Fleming, Director of Talent and Workforce Development at NC TECH, in a press release. "Considering the persistent concerns surrounding inflation and economic uncertainty, as well as continued layoff activity, this leveling can be viewed as a positive development. "
"The labor shortage and shifting demographics are not just a passing phase; they are here to stay. Tech leaders in North Carolina will face an enduring challenge in securing top talent," Fleming continued. "Thankfully, North Carolina has several initiatives working on innovative solutions and partnerships between industry and education to improve the talent pipeline. The NC Community College system alone has five different areas of focus for meeting workforce demands."
The newest and previous IT Job Trends reports are available
.