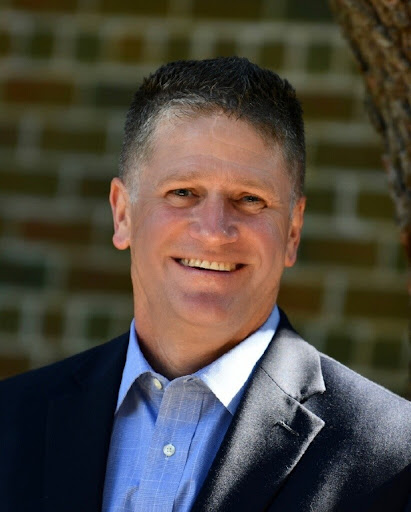 Fayetteville Academy's Board of Trustees have selected a new hire to serve as the next Head of School starting July 1, 2023.
Norman "Blair" Fisher will be taking over the role, relocating from Mobile, Alabama where he previously served as the Head of School for St. Paul's Episcopal School. While at St. Paul's, Fisher led 1,250 students and 185 faculty and staff members, more than doubled the school's endowment and created a highly successful planned giving program. Additionally, he oversaw over $10 million of campus improvements and increased school diversity by over 50 percent.
"I am honored that Fayetteville Academy is entrusting me to serve as Head of School," Fisher said in a press release. "I will work to the utmost of my ability to reward that trust while partnering with all members of the community to ever better serve FA's students."
With nearly three decades of experience, Fisher has worked in independent school education as a teacher, Middle School Dean of Students, and as Head of School at Charlotte Preparatory School. Fisher also has a record of military service, serving in the U.S. Army and also being the son of a Veteran, he said he is excited about the future of Fayetteville Academy and leading the school in a shared vision.
"During my six years in the military and twenty-eight years as an educator, I have learned that the success of any organization or community depends on two foundational factors: having talented people in key leadership positions and the creation and maintenance of a culture where stakeholders – whatever their background, identity, or worldview – coalesce around a shared vision and common set of values," Fisher shared in a press release.
Fisher was selected following a three month national search conducted by an 11- member search committee supported by the Southern Teachers Agency. He received his bachelor's degree in history from George Mason University before receiving two Master's of Education degrees from George Mason University and Kennesaw State University.
Dr. Joshua Barkman, chairman of FA's Board of Trustees expressed gratitude for the work of the Search Committee and Southern Teachers."We laud all who were involved for their commitment and dedication to the integrity of the search process," Barkman said in a press release.
Fisher will be taking over for the current Head of School Ray Quesnel, who has held the position for the last 11 years.
"The Board of Trustees wishes to communicate their continuing support of Ray Quesnel, our current head of school, and to thank Ray, along with his wife Wendy, for their service to Fayetteville Academy," Barkman said.