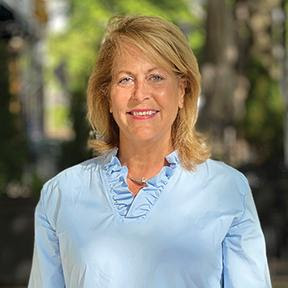 The Fayetteville Cumberland Economic Development Corporation announced on May 17 that longtime journalist Kim Hasty will join its team as the director of communications.
"We are excited to grow our talented team," said FCEDC President and CEO Robert Van Geons. "Our staff is dedicated to effectively communicating the positive momentum our community is building. We are grateful for the opportunity to continue to promote Fayetteville-Cumberland County as a premier business location."
"I'm proud to join a team that has exhibited proven success in fostering a sense of pride and unity in our community," Hasty said. "I am grateful to have had the privilege of sharing the good stories of our community for many years, and I look forward to continuing to tell those stories in this exciting new capacity."
After her graduation from UNC Chapel Hill, Hasty began a career with The Fayetteville Observer in the sports department, before becoming a lifestyle columnist and editor of Sunday Life magazine. She then served as the director of university relations at Methodist University in 2018 and the editor of Cityview Magazine in 2020.
Hasty has also been the recipient of numerous awards from the North Carolina Press Association for her writing.