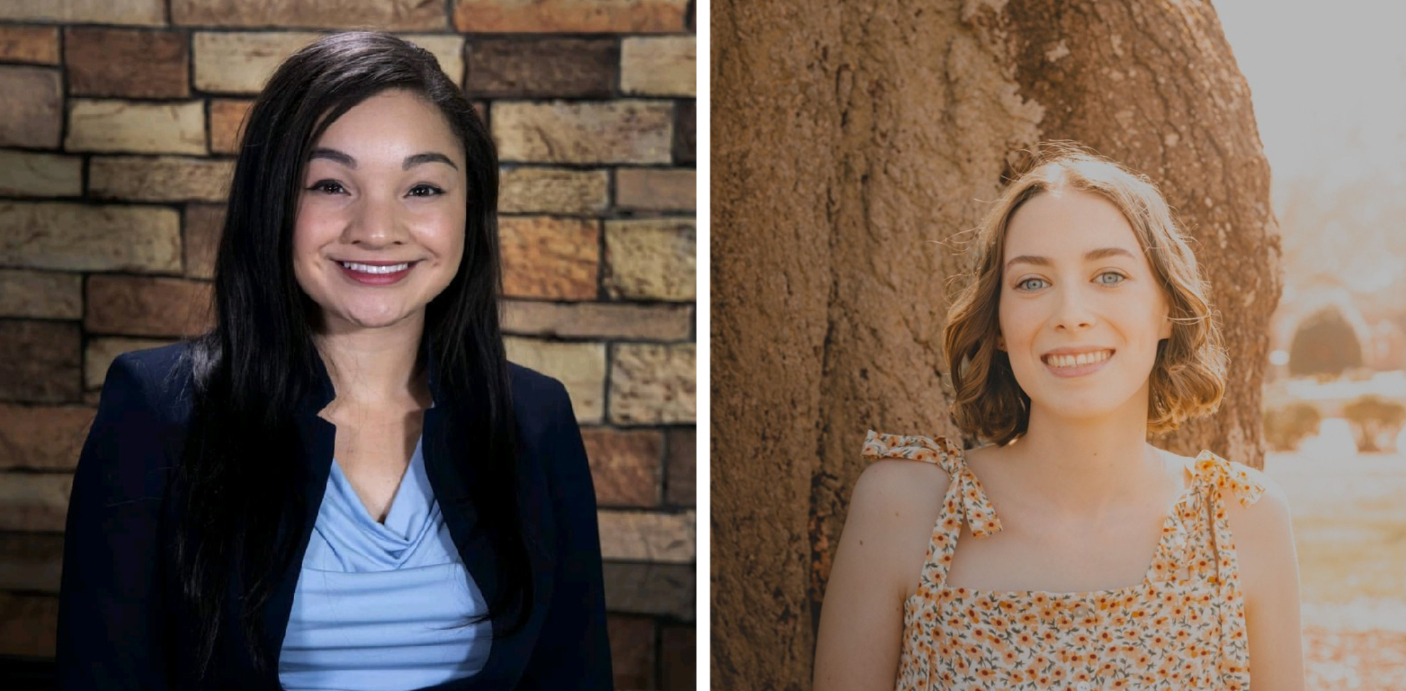 Greater Fayetteville Business Journal is excited to introduce two new hires to its editorial team.
Faith Hatton joined the team on July 25. A graduate of Appalachian State University, Hatton holds a Bachelor's degree in Electronic Media Broadcasting. Prior to joining GFBJ, Hatton was a multimedia journalist and news anchor at KMOT, a TV station in Minot, North Dakota that is affiliated with NBC and Fox, and then a multimedia journalist for the channel's sister station, KFYR-TV.
Stephanie Meador joined the Greater Fayetteville Business Journal team in the role of contributing writer/reporter on Aug. 8. Meador holds a Bachelor's degree in English Language and Literature from the University of Central Arkansas. Among her experiences are fiction section editor and the nonfiction editor for The Vortex Magazine, short story judge for Reedsy, and intern positions for youRhere| Modern Retreats and the International Leadership Association.
GFBJ Editor Jenna Shackelford, who has been supervising both Hatton and Meador, is excited to see them both excel in their positions. "Both Faith and Stephanie are passionate about what they do, and they both bring an abundance of skills to the table," she said. "They've been hard at work, so people who have kept up with the Journal's print edition and daily newsletter have already seen their efforts to cover and uplift GFBJ's thriving seven-county region."