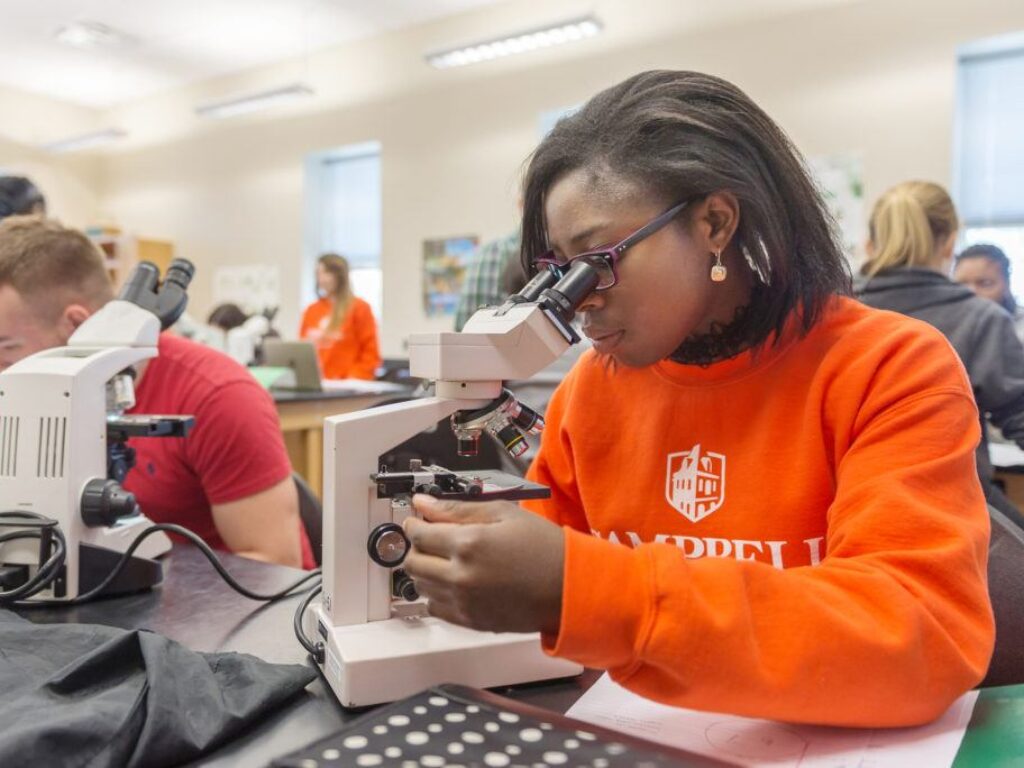 Campbell University's biochemistry program and the pre-med track of the program received accreditation from the American Society for Biochemistry and Molecular Biology, the College of Arts & Sciences announced this week. Campbell becomes just the second school in the state to earn ASBMB accreditation.
"The program includes rigorous coursework in both biology and chemistry," said Dr. Evan Reynolds, assistant professor of chemistry and physics, in a press release. "An advantage of our program is the high faculty-to-student ratio, meaning our faculty are able to provide individualized attention to each student. There are many opportunities for students to engage in research both inside and outside the classroom, through participation in course-based research labs or independent research under the guidance of a faculty member."
Student research in the program often results in presentations at the regional and national level and publication in respected journals, added Reynolds in a press release.
"The rigor of our program — paired with the dedication and supportiveness of our faculty — ensures that our students are highly successful in achieving their goals after graduation," Reynolds affirmed in a press release. "Receiving ASBMB certification is a significant honor that highlights the fact that our graduates are well-trained and well-prepared to excel as they go on to graduate school or the workforce."
Students within the newly accredited program are eligible to sit for the 2023 certification exam, to be offered in April.
According to ASBMB's website, "accreditation is a national, independent, outcomes-based evaluation mechanism that recognizes excellence in B.S. or B.A. degree programs … [and] assists educators in meeting the growing demand from collegiate accrediting bodies, university administrators and other stakeholders for regular outcomes assessment."