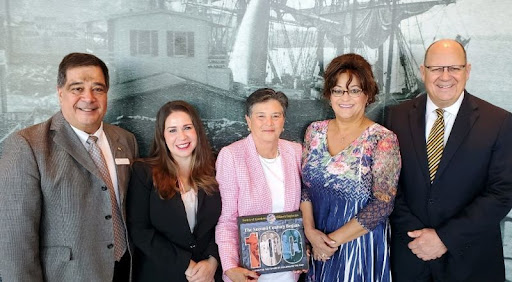 The Society of American Military Engineers (SAME) National President recognized the North Carolina Military Business Center's Scott Dorney, Courtney Smedick & Sue Kranes during the Southeast Region Federal Construction, Infrastructure and Environmental Summit in Wilmington for their years of service to the defense industrial base and support to the industry.
According to a LinkedIn post, the leaders say it was an honor to be recognized.
The event, hosted by the NCMBC and the office of Senator Thom Tillis (R-NC) was designed to connect general and specialty contractors, design firms, construction supply firms, and companies providing facility-support contracts with the federal government. The Summit provided attendees with two days of dialogue about critical and timely topics as well as many networking opportunities. This year's event, was also steered toward an emphasis on open communication among all entities involved in Military Construction (MILCON) projects and Facilities Sustainment, Restoration, and Modernization (FSRM) projects.