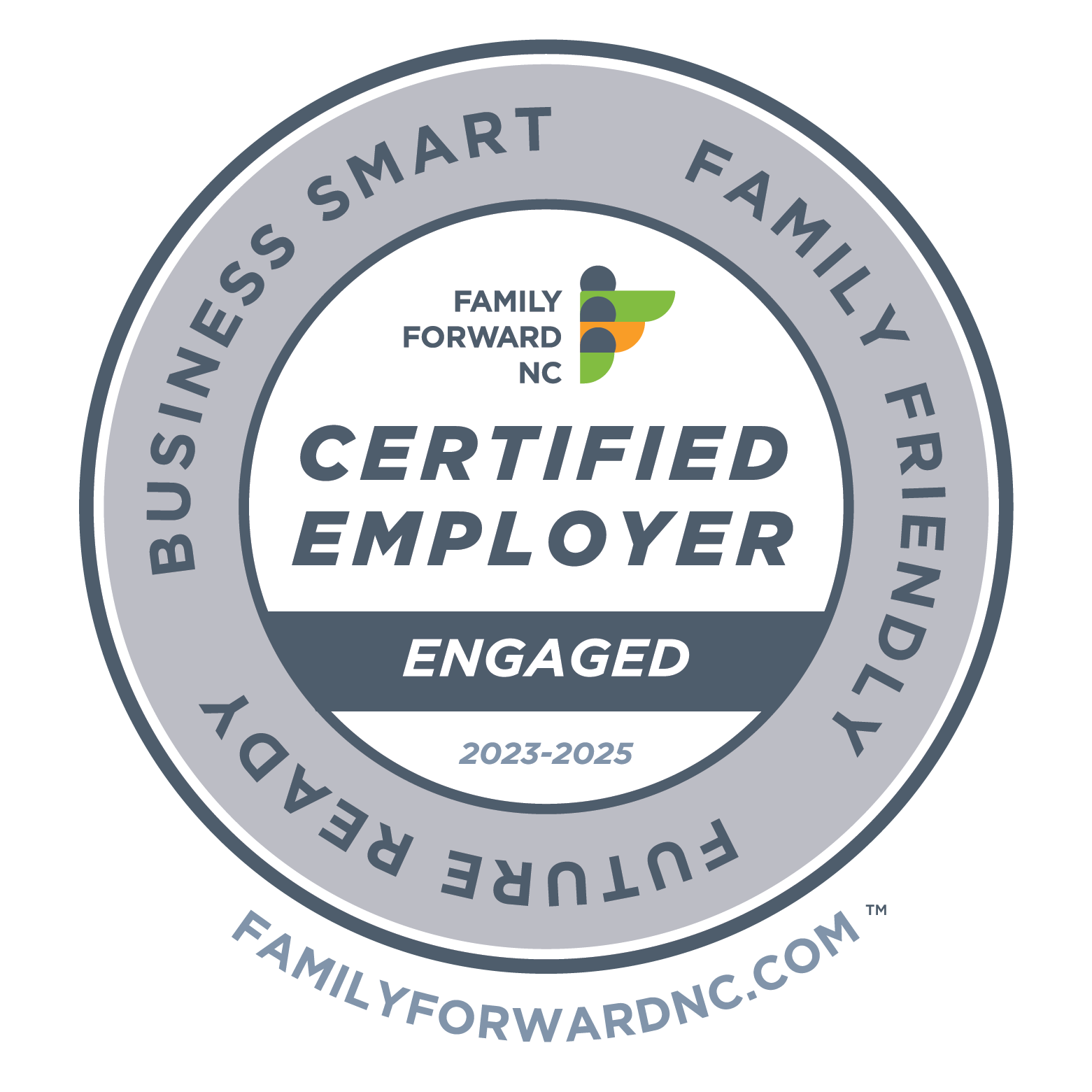 The Arts Council of Fayetteville|Cumberland County has been named a Family Forward NC Certified Employer by the North Carolina Early Childhood Foundation's Family Forward NC initiative.
Launched in 2018, Family Forward NC is an innovative initiative to improve children's health and well-being and keep North Carolina's businesses competitive. It is an employer-led change to increase access to research-based, family-friendly practices that improve workplace productivity, recruitment, and retention; grow a strong economy; and support children's healthy development.
"Employers want to attract and retain the best employees, and they want those employees to be happy and healthy," said Muffy Grant, Executive Director of the North Carolina Early Childhood Foundation, in a press release.
A Family Forward NC Employer Certification designates employers that offer policies and practices that support the health and well-being of working families and children.
To achieve certification, an employer must offer best-practice policies in one or more of five main areas:
Paid leave and wages

Accommodations for pregnant and breastfeeding workers

Child care

Health and wellness benefits

Scheduling practices
"The Arts Council is excited to join other businesses and nonprofits across North Carolina as a Family Forward organization," stated Kennon Jackson Jr., Executive Vice President of the Arts Council of Fayetteville|Cumberland County, in a press release. "We are committed to our staff, their families, and our Cumberland County community. We are grateful for the NC Early Childhood Foundation's recognition of our policies and practices that support the health and well-being of working families and children."