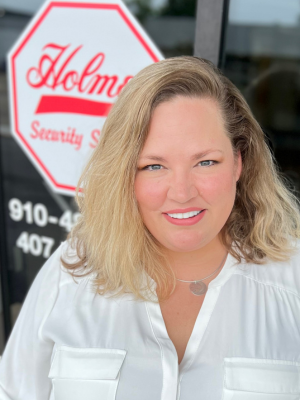 Holmes Security Systems has announced the promotion of Lynnie Guzman to the position of Sales and Marketing Director. Lynnie will now lead the company's sales and marketing efforts.
"I am honored to take on the expanded responsibility of overseeing the sales operations as the Sales and Marketing Director for Holmes Security Systems. Becoming a team member at this family-owned and operated company has been rewarding and a refreshing reminder of why supporting locally owned businesses matters," said Guzman in a press release. "I look forward to working alongside the team as we continue to bring innovative life safety & security solutions to our residential and commercial clients while providing the exceptional service we have been known for since 1908."
Lynnie joined the Holmes team in February 2021 and has held the role of Marketing Director during that time. She has been responsible for developing and executing the company's marketing strategy, which included growing the company's social media and digital presence for both the Fayetteville and Wilmington offices.
"Lynnie is a highly skilled and experienced sales and marketing professional," said President of Holmes Security Systems Stephen Wheeler in a press release. "She has a proven track record of sales success in previous roles and quickly became an asset to our team and community. Luke Wheeler, our Vice President, and I look forward to working with her as we continue growing our business across Eastern North Carolina.