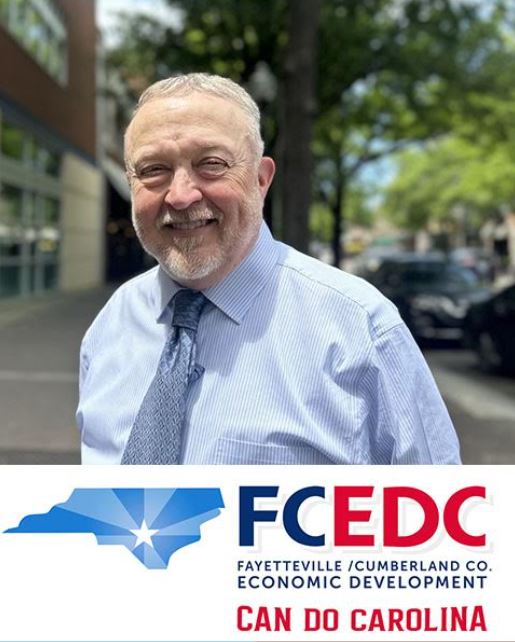 The Fayetteville Cumberland County Economic Development Corporation have welcomed John Hart as Director of Strategic Partnerships. Hart will be responsible for establishing and maintaining close relationships with key employers in the community while providing them with ongoing support.
"I am excited about being part of the FCEDC Team and appreciate the opportunity to continue developing and growing my connections with local industry," expressed Hart in a press release. "They are the backbone of our community and help us create the 'Can Do Carolina' spirit."
Hart brings over 17 years of experience in the Transportation & Logistics industry, serving in
leadership positions for an NC based company with customers throughout the US and Canada.
In his previous roles, Hart collaborated closely with community partners, developing ties to
FTCC and Cumberland County Schools, as they worked to highlight opportunities for students
in the trade industries.
A 20-plus year Army veteran, Hart recognizes the potential to retain the skilled professionals
separating from service at Fort Liberty. He looks forward to expanding opportunities for Veterans
to obtain job training and meaningful employment with Cumberland County businesses. Hart has also worked closely with NC Works, providing training and job opportunities to 18–24-year-
old "at-risk" or disadvantaged young men and women.