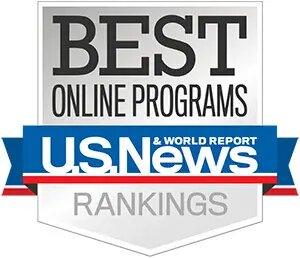 Fayetteville State University's online MBA program is among North Carolina's best, ranking third in the state in U.S. News & World Report's 2023 Best Online MBA Programs.
U.S. News evaluated schools in the Best Online MBA Programs based on several objective factors, such as student engagement, faculty credentials, and services and technologies.
"FSU is committed to helping anyone who wants an education to get one," said FSU's Provost and Senior Vice Chancellor for Academic Affairs Monica T. Leach, Ed.D. in a press release. "Our online MBA program provides a flexible and affordable path for professionals to achieve that next level of success."
"I am extremely proud of the exemplary education FSU offers its students on campus and online," said Ulysses Taylor, J.D., dean of FSU's Broadwell College of Business and Economics, in a press release. "These most recent rankings are further confirmation of the incredible programs and gifted faculty here at FSU."
The University of North Carolina at Chapel Hill and North Carolina State University's Online MBA Programs were ranked first and second in the state. The rankings only include degree-granting programs that are offered primarily online by regionally accredited institutions.
"Most of the undergraduate programs in the Best Online Programs rankings are degree completion programs, meaning the vast majority of their students already have some college credit," said Liana Loewus, managing editor of Education at U.S. News, in a press release. "The methodologies are developed with those students in mind, setting these rankings apart from those that are focused on recent high school graduates pursuing higher education for the first time."