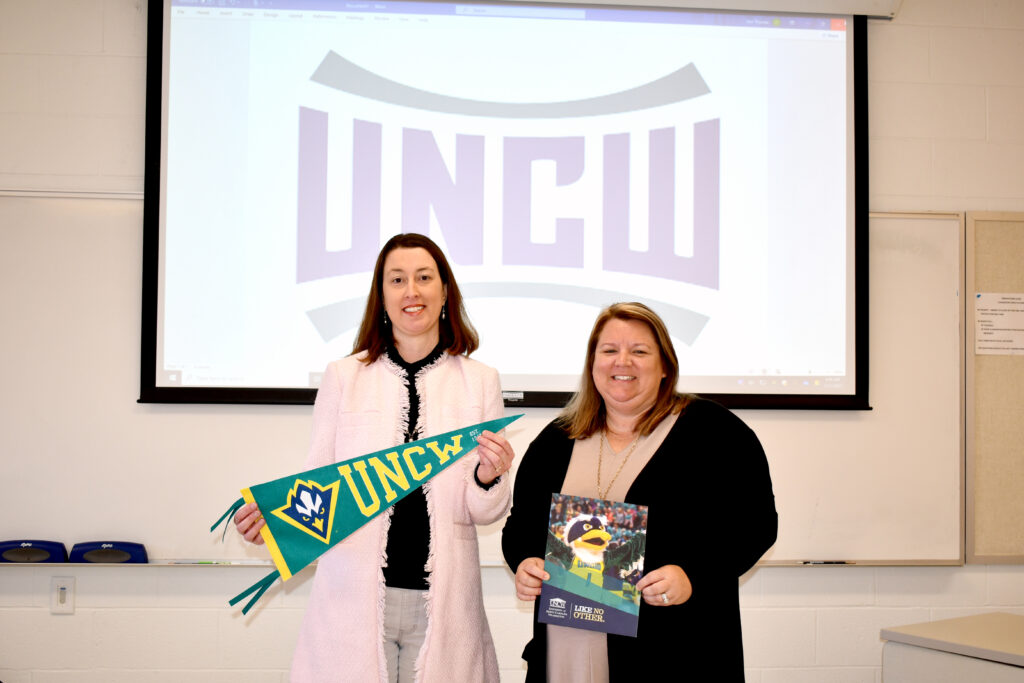 Beginning in early 2024, it will be even easier for Robeson Community College students to transfer to the University of North Carolina at Wilmington. The university has revised transfer protocols, which translate to guaranteed admission for eligible students at RCC.
A UNCW Seahawk herself, RCC President Melissa Singler welcomes the new opportunities for students.
"I am always thrilled to collaborate with other universities and colleges across North Carolina," stated Singler in a press release. "As a community college President, I am always seeking ways to make education more accessible, and this partnership will do that, and it will empower our students with the ability to have more opportunities as they seek to transfer to a 4-year institution."
The new PathWays program, previously known as UNCW Pathways to Excellence, will further enhance the university's collaboration with community colleges by providing qualifying students with a clear and guaranteed path to admissions. Students in this program will receive tailored communication and program opportunities.
In addition, they will be connected to a Transfer Student Success Coordinator who can work with them to create a transfer plan based on their interests and intended major. Transfer students will also have UNCW application fees waived and priority status for merit scholarships and deadlines.
"We are excited about the opportunity to partner with UNCW and we are looking forward to
working with students as they pursue their educational goals," stated Joni Thomas, the Director
of English, Humanities and Social Sciences at RCC, in a press release. "This new agreement will expand opportunities for students seeking to obtain a bachelor's degree once they complete their associate degree at Robeson Community College."
RCC English instructor Wendy Fields will serve as student advisor and contact for the RCC-UNCW transfer partnership.
"This is wonderful news for RCC students," Fields stated in a press release. "We are excited about the chance to build upon our relationship with UNCW and also about the future success that awaits our university transfer students who enroll in the UNCW PathWays program."
Students who had previously opted into the former Pathways to Excellence program are automatically transitioned into the new PathWays program. For students who have not yet joined UNCW's guaranteed admission program, they should complete the PathWays interest form, and more information will be provided once the new program launches.