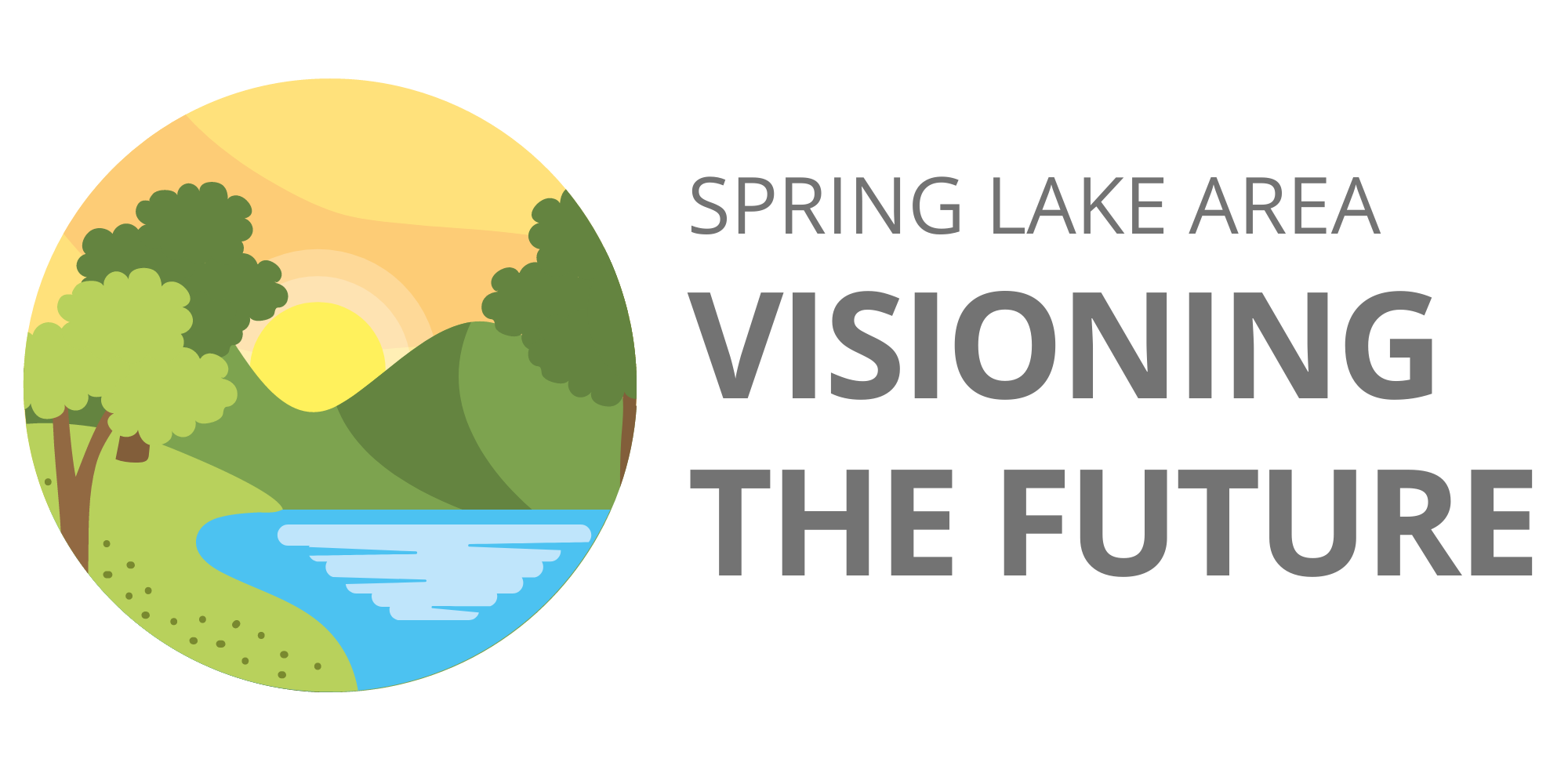 A vision for the future of Spring Lake is being created through a new comprehensive land use plan, and a kickoff meeting was held on Thursday, Sept. 30 at the Spring Lake Recreation Center as one of the first steps to updating the plan for the first time since 2002.
On display were several large maps and visuals including future land use maps, current zoning maps, land use and population statistics and other interactive activities where residents could place dots next to their favorite priority items and share other ideas with handwritten post-it notes. Various topics were assigned to workspace stations across the room. Planning staff and steering committee members were around the stations to answer questions and encourage participation.
"Land use is about what gets built where and therefore impacts many aspects of our daily lives," said Annette Massari, comprehensive planner for the Cumberland County Planning and Inspections department and lead on the Spring Lake land use plan. "That's why we are taking a broad approach to this initial engagement meeting and asked participants not just about land use, but also about housing, business and economic development, downtown development, public services and quality of life. By starting broad, we will understand roots the area's land use needs, how they are interconnected, and the potential impact of land use changes," said Massari.
The addition of topics from housing to downtown development is a major difference between the current adopted 2010 Spring Lake Land Use plan, which was created in 2002, and the future plan.
"Looking back on the 2010 Spring Lake Land Use Plan, I believe it is fair to say that the primary focus then was strictly on 'land use.' While that is certainly an important consideration as a stand-alone issue, staff is looking to broaden the scope to look at areas that affect both land use and community life, as a whole. This will include developing policies on housing development, downtown development, public services and overall quality of life," said Rawls Howard, director of the Cumberland County planning and inspections department. "I am particularly proud of how our comprehensive planning staff have worked to creatively engage these issues."
By 8 p.m., over 100 residents, property owners and business owners had stopped in the meeting.
"It was great that so many residents showed up for this event. It shows our residents and planners both want to improve conditions in Spring Lake," said Marvin Lackman, a resident and home owner in the Laketree neighborhood who attended the event. "It was very informative to see the information broken down at each of the stations, so it gives us a larger overview of Spring Lake and not just our own individual view.
"A priority must be made in our infrastructure in order to grow and provide better services we must be able to meet the growing needs. Invest in our future. Spring Lake was once known as a place a single soldier, or an unaccompanied soldier resided between deployments.
"We must provide better housing and be an inviting place for a soldier to bring his/her family. We must provide a safe environment to live and provide necessary social activities for the families. Spring Lake has a wealth of untapped potential. Our current situation is uncertain but with the right leadership, planning and community involvement our future is bright."
The potential in Spring Lake was clear as residents placed dots next to places where they felt could be redeveloped, answered questions on how they would like to see Main Street improve and even wrote in what strengths and opportunities they saw in the Spring Lake area.
"This plan will reflect the goals and values of Spring Lake area stakeholders. The collective vision our participants share and the constraints they see between us and that vision will help planning staff make the most accurate and effective plan possible. Key products of this plan will be a future land use map and policy recommendations. Together, these tools can shape what future development and redevelopment look like in the Spring Lake Area," said Massari, "In general, a land use plan can influence how a rezoning request is voted on, what ordinance changes may be considered, what initiatives may be pursued or what grants may be eligible to an area."
Comments were scattered across the room through conversations and notes on the tables including the need for housing redevelopment in the older sections of town, updated infrastructure and to see downtown core on Main Street improve. Ideas for Main Street involved updated façade treatments, food truck rallies in vacant lots, more sidewalk dining and housing downtown. One resident who agreed with the need for downtown development was Sona Cooper, a current alderwoman for the Town of Spring Lake. "I believe we need to focus on downtown development and public services. We could combine some of our needs into that development. A thriving downtown could include a satellite location of Cape Fear or another regional hospital with the ability to provide some of the more advanced diagnostic functions. If not Cape Fear, then the Health Department could come back and set up. It was good to see so many young people presenting and assisting us with information, and I hope to be able to work closely with everyone to develop and implement a comprehensive Spring Lake Land Use plan.," said Cooper, "The meeting and information was very impressive."
Bringing in healthcare or government agencies to downtown cores has long been a tactic in downtown revitalization, especially in Main Streets that have vacant lots or buildings. These anchors could serve as catalysts for growth and the development of retail, residential and other activity centers, which was part of the conversation around the downtown development station.
"The plan will have a special focus on downtown and will consider the unique needs of different neighborhoods or regions of the plan area," said Massari. "Development and redevelopment will certainly be themes of the plan, as well as preservation and conservation where necessary. We always try to respond to the unique needs and opportunities of each area within a plan, but our understanding of the bounds and character of those areas depends heavily on community input." The Spring Lake Fire Department was repeatedly listed as a strength in Spring Lake according to the many write-in comments. Entertainment options were also listed as strengths with current restaurants, the new axe throwing activity center and outdoor activity with Spring Lake Outpost (kayaking), Carver's Creek and the Fort Bragg Clay Target Center. Parks and activities for children along with housing options were cited as areas needing improvement. Overall in the room, one of the standout considerations for the Town of Spring Lake included its proximity to Fort Bragg. "I think one of the major considerations for the Spring Lake community is to bridge the community's current planning efforts and vision with those of Fort Bragg," said Howard. "As Spring Lake sits literally at the doorstep of this important community partner and national icon, it is vitally important that there is solid communication between the County and Fort Bragg throughout this process. County planning staff and Fort Bragg staff have an outstanding working relationship. The County is excited to have Fort Bragg, and other stakeholders, as part of our steering committee for the important project."
Cumberland County Planning staff were pleased for the turnout in the open house.
"There is a real sense of community in Spring Lake. Those who came out to the meeting strongly identify as members of Spring Lake," said Massari. "That was exciting for us. We hope to reach a large number and diverse range of area stakeholders. Throughout the process we hope to work with area property owners, business owners, major investors and institutional partners. For the same reason, a breadth of engagement topics will better inform the plan, a range of participant perspectives will only strengthen the final product." The next steps are stakeholder meetings and a review meeting where the public will be invited to evaluate proposed policies and recommendations. The final draft of the plan will begin its last stage for the adoption process next year.
"For our next step of engagement, tentatively planned for December, we will meet with different stakeholder groups to deepen our understanding about area constraints and opportunities. This will help us understand not just what changes are needed, but also how to achieve them," said Massari, "As planners, we have different tools at our disposal, levers that we can pull, to shape the built environment, such as land use plans, zoning ordinances and subdivision ordinances. There are limits to both the range and the precision of these tools, so planning staff will have to think critically and creatively about how to distill public input to make the most effective plan possible. Once a plan is drafted, it will be circulated for additional public feedback and edits before presented for adoption."
The Town of Spring Lake is the latest in a large rotation of land use plans in the county.
"Land use plans are non-regulatory policy documents that community leaders use to help guide decisions for zoning, land use, and general community growth," said Howard. "Counties and municipalities are also required to have land use plans under State law. These plans can be utilized by anyone in the community as a point of departure for land use discussions as they arise; typically through rezoning processes. The County's goals for land use planning would be to have the entire County under the purview of some form of focused area plan. Currently, the County has 12 active land use area plans throughout the County, with a 13th plan currently under review and consideration by the Cumberland County Board of Commissioners. Ideally, as a best practice, land use plans should be updated roughly every five years."
Full details of the Spring Lake Area Land Use Plan can be found at www. spring-lake-area-land-useplan-cumberlandgis.hub.arcgis.com/. The website also includes a survey that residents or those with a connection to the town can use to describe the future they would like to see in Spring Lake as well as additional meeting and plan information.