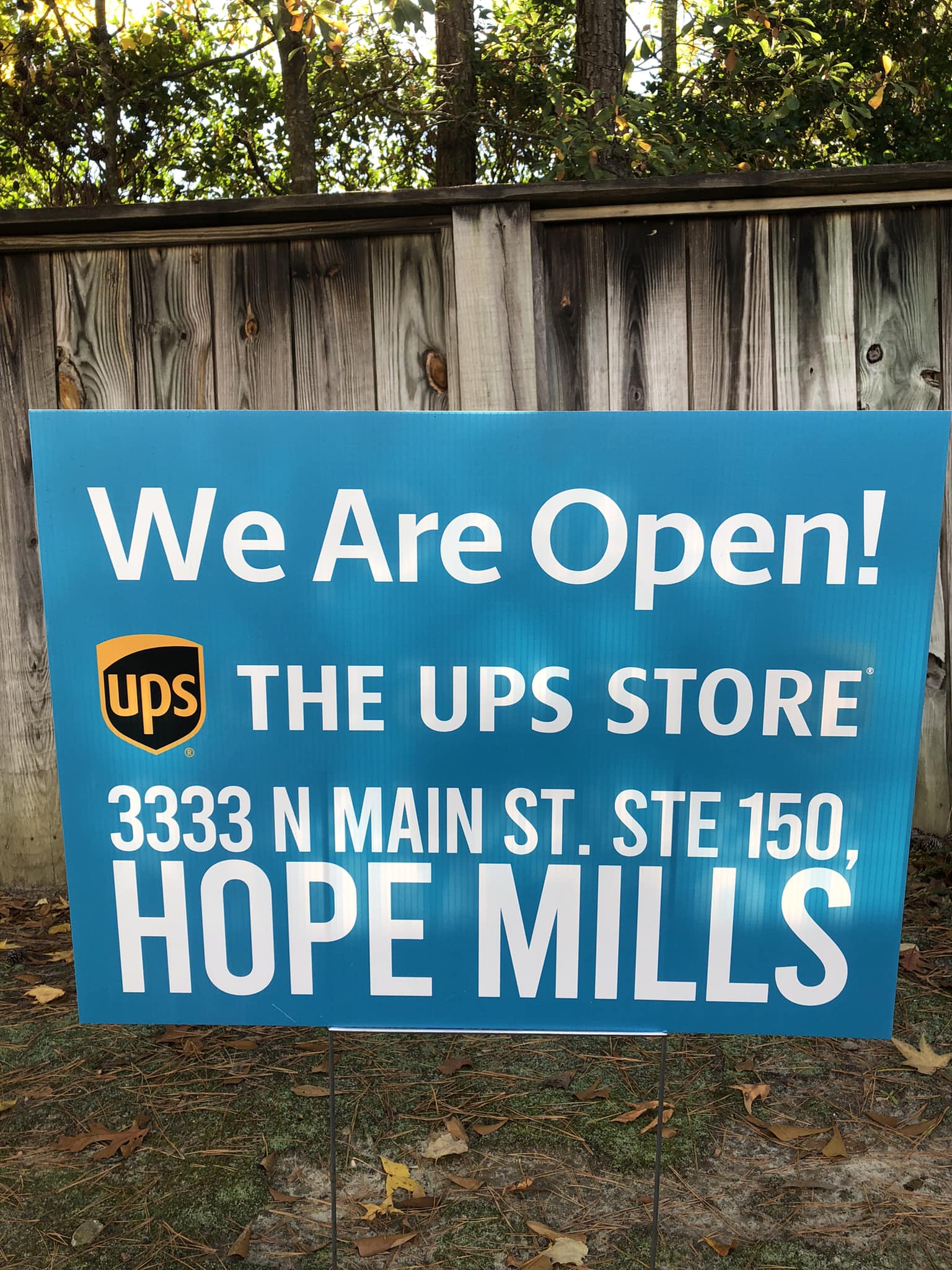 Steve Milburn, owner of two UPS stores in the area, celebrated the soft opening of the new UPS store located at 3333 N Main St. Ste 150 in Hope Mills. The store is designed with UPS's new look called Blue Horizon.
A ribbon cutting at the store is scheduled for next Thursday Dec. 8 at 10 a.m. The Hope Mills Chamber will be in attendance. The grand opening of the store is expected to be some time in January.
Milburn opened his first store 26 years ago after retiring from the military.
"It's a lot more complicated than when I first started, I'll just say that because of all the different profit centers we offer," said Milburn.
Milburn shared that his UPS stores operate slightly differently than the average UPS store. "I have a very large print operation where we do anything from business cards to large exterior signs and banners in house."
Milburn explained that they do more personal shipping but more printing for businesses. They also have full service mailboxes.
"It's been a long time coming. It's taken me several months and we're not quite finished with the look of the store, but it looks really good," said Milburn.