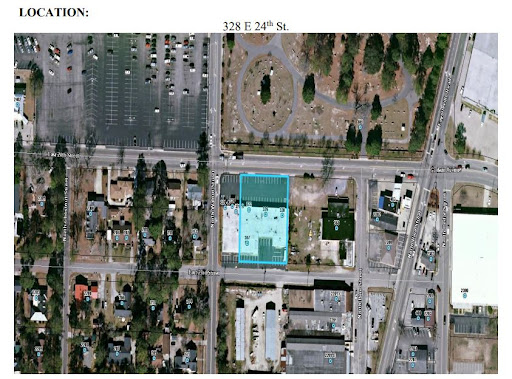 A new entertainment spot originally located in Pembroke is looking to make its way to Downtown Lumberton.
At their Regular Meeting held on Sept. 26, the Lumberton Planning Board addressed a Special Use Permit submitted by Retro City Arcade, LLC Owner Ryan Locklear to operate a restaurant and amusement arcade at 328 E. 24th. St. in downtown Lumberton.
According to an amended application submitted to the City, the business would offer alcoholic beverages and bar food such as pizza, wings, pretzel, etc. and operate as an "amusement arcade and classic game room" incorporating classic arcade machines, gaming tables and video game consoles for guests. Proposed operating hours would be Mon. - Sat. 4 p.m. – 11 p.m. and Sunday 4 p.m. - 10 p.m.
Retro City Arcade originally had a location at 518 Union Chapel Rd in Pembroke, NC, which closed down in early January of 2023.
The business's Facebook page "Retro City Arcade Shop" is still active, with the most recent post being posted on January 21, 2023.
According to supplemental City documentation about the agenda item, the Planning Board decided to allow time for public comment and make a recommendation to the City Council at a later date regarding the matter.