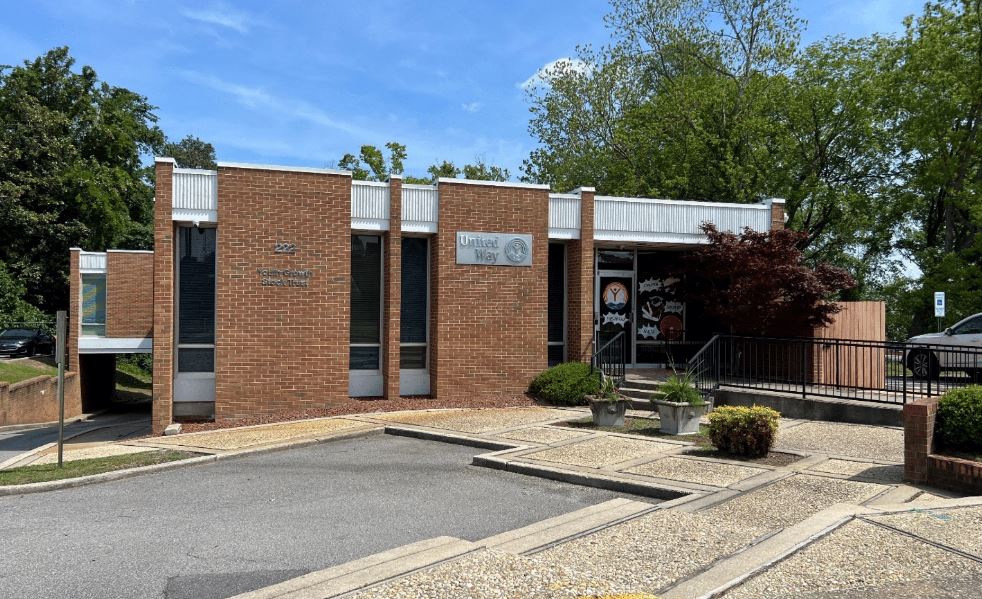 The United Way of Cumberland County has partnered with the Cool Spring Downtown District to seek non-binding submissions from interested and qualified buyers to purchase its double lot located at 222 Maiden Lane in Fayetteville.
The nonprofit group issued a Request for Information on May 4 to begin seeking non-binding submissions from interested and qualified buyers to
purchase its double lot. Responses to this Request for Information (RFI) will inform the United Way of Cumberland County Board of Directors
in its conversation regarding possible sale of the building and property, which features a two-story structure, two parking areas, and creek frontage.
"When it comes to location, this property is truly one of a kind. United Way has enjoyed this central, easy access space for many years and knows that it can continue to serve as an asset to the downtown community," shared United Way of Cumberland County Executive Director/CEO Amy Navejas in a press release.
According to details found in the Request for Information, the building was originally built in 1966,and is located beside Cross Creek, in downtown Fayetteville, North Carolina. The double lot sits beside the downtown library, Hay Street and the Woodpeckers Baseball Stadium.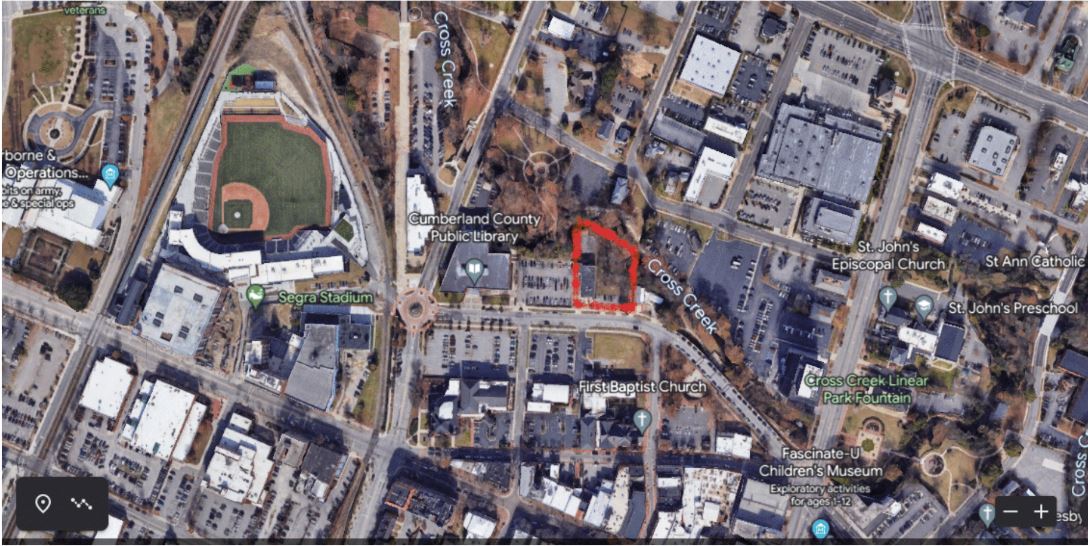 The building originally operated as a law firm in the Cumberland County area and for the last 25 years, as home to the United Way of Cumberland County.
Though its utilization has changed over the years, from thriving law firm to non -profit staple, the parcel's location has only become more desirable over time.
The proposed building is approximately 6,800 SF of indoor space and includes:
Conference room with large windows overlooking Cross Creek

Lobby with secured buzzer entry

Receptionist area with pass through window

Kitchen

Corner office with private restroom, view of the creek and exit to balcony Various rooms and offices

Built in shelving

Exposed brick walls

Stairwell to first level space with six offices and its own separate entrance covered by overhang

Parking in two separate lots

Two brand new air conditioning units and three new furnaces
United Way of Cumberland County will conduct a review process as part of its
decision whether to sell the property. United Way of Cumberland County is the final decision maker regarding this selection.
The deadline to submit is July 5, 2023.
A link to the Request for Information is provided here:
https://www.dropbox.com/s/mevalvjn85kqfsy/Request%20for%20Information%20UNITED%20WAY.pdf?dl=0
Interested parties should submit their documentation to Amy Navejas at director@unitedway-cc.org.