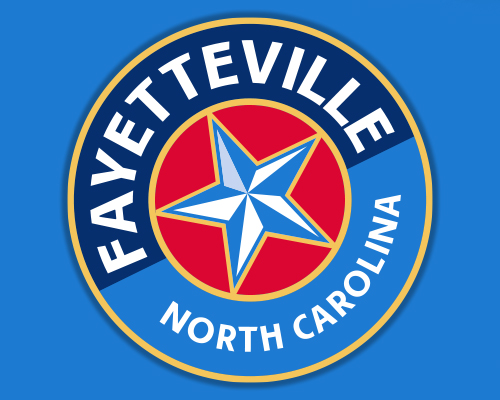 The Fayetteville City Council voted unanimously to move forward with converting COVID-19 relief funds into publicly accessible funds meant to support small, minority owned businesses.
At their regular council meeting on Dec. 12, the council opened the floor in a public hearing to hear those in support of plans to use funds from the American Rescue Plan to help stimulate local minority owned businesses in the form of Economic Equity Venture Council Funds
President and CEO of the Fayetteville Cumberland County Economic Development Corporation Robert Van Geons stepped up to the podium as the designated speaker, pitching a plan outlining how funds will be used, criteria for eligible businesses and what the fund would be created for.
According to the presentation the fund was developed in response to barriers to a lack of capital that significantly impedes the creation of sustainable minority-owned businesses, was designed to overcome the hurdles of traditional lending models and will be used for targeting established small minority-owned companies.
The Fund's goal is to grow 10 firms, by 10 or more employees each, within five years, and will administered by the Community Development Foundation, a non-profit 501c3 that was founded in 2009 for the purpose of improving the economic prosperity of local citizens through job creation and business expansion.
During his presentation, Van Geons outlined findings and experiences from local business owners.
"Long story short, increasing the amount of business done locally when it comes to procurement has been a goal of this council for a number of years. After all the good work of getting special legislation, the building business rallies, analyzing our supply chains, what you found, though, is that we don't have enough locally owned companies that can do business serving our government institutions," said Van Geons. "When it comes to minority owned to black owned businesses, we have even fewer and so that kind of led to a conversation of how can we break the standard paradigm and how can Fayetteville lead that national conversation and today, hoping to bring a piece of that forward for your review potential support."
Some requirements to be eligible for the funds include:
Be established within the state of North Carolina and operating.
• A business/expansion plan (assistance will be provided to create one).
• First priority will be given to businesses owned by residents in low to
moderate income census tracts.
• Second priority will be given to businesses operating within, and employing
residents of, the aforementioned census tracts.
• The fund will initially focus on recruiting businesses that provide goods or
services in demand by institutional partners
• Companies shall be required to create a certain number of full times jobs,
paying above the average wage for Cumberland County.
Currently there are a number of requirements and government oversight planned to help keep the council up to date on all allocations including an "Investment Committee" of six to ten members made of City Economic Development and Legal Staff, a "project summary" for each investment approved to be given to the City of Fayetteville, and the CDF being responsible for separately accounting for all income, expenses and disbursements related to Funds.
Now after receiving the approval and authorization from the City Council, the City Manager will execute a contract with the CDF to support the Economic Equity Venture Capital Fund in the amount of $1.25M, and another public hearing will be arranged in 2023 to allow the public to give feedback.
More details on the agenda item including the full presentation can be found online here: https://cityoffayetteville.legistar.com/LegislationDetail.aspx?ID=5958900&GUID=D766F14F-4A38-43D6-945D-50A50D1DCE0F