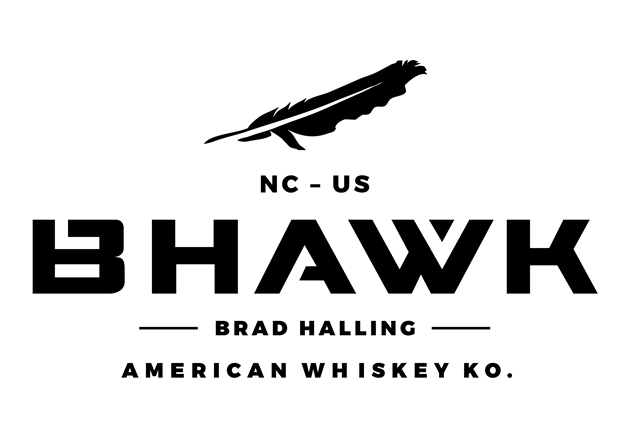 A new distillery campus is in development in Southern Pines brought to the area by two Moore County locals. Married army veterans Jessica and Bradley Halling have already begun clearing off a plot of land for the future home of the Brad Halling American Whiskey Ko.
The two have been members of the Moore County and Fort Bragg areas for many years and now reside in Cameron, NC.
"Moore County is our home, and we are proud to be members of the larger Fort Bragg community," said Jessica Halling. "For several years, we contemplated a post-military business project that would serve as a second calling of service. Like other Veteran distillers, we value the way premium spirits can be used as a medium to gather and share stories, celebrate, and honor. Today's modern spirits enthusiast searches for premium spirits worthy of honoring, commemorating, and celebrating."
The Hallings began their journey to business ownership three years ago. Throughout 2020 and 2021, the two decided to divide and conquer and received both formal and informal training to learn the skills required to successfully run a distillery. Jessica attended distillery operations training and Bradley attended distillers training, including receiving an opportunity to shadow master distillers and a full distillery team at Smooth Ambler Spirits based in Maxwelton, West Virginia.
Bradley's training was also the result of a strong friendship between the two and another member of their team, Tag Galyean. Along with being a renowned hospitality master-designer and architect, Galyean serves as the President Emeritus of Smooth Ambler Spirits and has been friends with the Hallings since 2019.
"When we introduced ourselves to Tag in 2019, he saw the value in supporting Veteran entrepreneurs who would in turn employ Veterans and Military Family members and send positive brand messages through premium products," said Halling. "Tag's experience and mentorship has been integral to preparing for this journey. We are also grateful to the web of both Veteran and non-Veteran distillers and operations personnel all over the country who have extended their expertise to assist us in refining our plan."
Along with brewing up whiskey, the brand will also focus on "expressing Gratitude™ for extraordinary service by common Americans, both uniformed and private citizens." According to the Halling's social media, a feather will be a prominent part of the BHAWK campus design, serving as a nod to the fallen.
"Our lives have been dedicated to service," said Halling. "The BHAWK Distillery Campus in Southern Pines, NC and BHAWK's purpose driven brands are a second calling. Our vision to honor others was clear from the start, and we just wouldn't have it another way."
All the details, right down to the name Brad Halling American Whiskey Ko., are a reference to Bradley's story of gratitude.
"Brad fought in the Battle of Mogadishu in October 1993, which at the time was the longest firefight since Vietnam. He returned home grateful for his life and for the great men he served with during the battle. The name is a nod in recognition of his gratitude for those men and for the opportunity to live and do good," said Halling.
After purchasing their own piece of paradise in their long time home of Southern Pines, the Hallings are inviting members of the community to celebrate the start of the construction of their physical building and the official launch of their brand.
The public is invited to celebrate with the owners at a groundbreaking ceremony on Nov. 3 at 4 p.m. 175 Yadkin Rd, Southern Pines, 28387.
A rider from a local community will deliver the American Flag to start the ceremony, followed by Southern Pines Mayor Carol Haney who will make opening comments. The Hallings will discuss more details of the project as well as providing whiskey samples and live music from a local band.
Halling said the pair plans to use their space for good, including offering it as an event space to advance important charitable projects and provide a space for businesses to use for team building or for conferences in support of local entrepreneurship.
"We look forward to creating a brand experience that brings people together, and we look forward to serving as informal ambassadors of the military community. We will strive to make our entire Fort Bragg community proud by creating a casual yet stylish space where folks can enjoy wonderful products and feel great to be part of it," said Halling.
Construction on the campus is expected to begin in February 2023.
_______________________________________________________________________
Members of the community are welcome to learn more about the Hallings on Instagram. Learn more about Brad's stories of military service @bradhalling and track the BHAWK Distillery campus progress @hallingwhiskey.