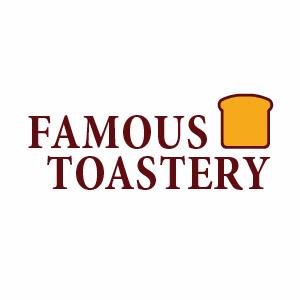 Famous Toastery, a N.C.-based restaurant, just announced plans for expansion throughout the state to include a location in the Pinehurst/Aberdeen area and the Fayetteville area.
The restaurant considers itself to be part of the "better-breakfast franchise," with fresh offerings including trendy food choices and breakfast classics.
Currently, Famous Toastery is exploring options for locations; they are considering the possibility of constructing a new building or using an existing facility.
"We've been doing business in North Carolina since 2005," said
Robert Maynard, CEO of Famous Toastery. "We've had many, many years to do it right, to do it wrong. We've known where we've wanted to be for years ... After stopping franchising ... we needed to slow down. We were opening so many locations. We wanted to slow down, understand the markets we were great in and not rush. Ironically, right before COVID, we were about to announce all of this because we were ready to expand again in March."
While surviving the pandemic wasn't easy, the company took it as a challenge. "You either get broken or you get better," he said.
Throughout the pandemic, the company decided to stay true to its roots by not compromising the high quality of service and food it provides, all the while preparing further for expansion.
Over the years, many people have been interested in seeing a Famous Toastery location open in the Fayetteville area.
"A place like Fayetteville has been on the docket for a while. Now we're ready. It's a great demographic. Obviously, you have a lot of military, and you have a lot of people who have moved there," Maynard said.
"Another area we were in at one point – we were in Southern Pines – and it was a couple years ago," he said. The hot market in and popularity of Moore County was a draw for a new expansion.
Between the golf courses drawing people to the area, military presence in Moore County, and the Raleigh market being close by, Maynard said that Famous Toastery saw another opportunity for success.
"We haven't landed on a franchisee for either spot yet. We're really just trying to find the right group and the right person... We're taking our time. We don't need to sell franchises. We award them," he said. "We just want to make sure we partner with the right folks."
In 2014, the company had a couple locations and started expanding and "it went crazy," Maynard said. Among the other areas that Famous Toastery is seeking to expand into are: Charlotte, Boone/Blowing Rock, Raleigh/Durham, Greensboro/ Winston, Salem/Burlington/High-point, Asheville/Hendersonville, New Bern/Jacksonville/Greenville, and Wilmington/Leland.
Currently, the restaurant has 25 units. The goal is for the business to expand to have 50 units by 2024.
Despite the popularity of Famous Toastery, the company isn't looking to open up nationwide at the moment; instead, they are using their reputation to double down on expansion in the Carolinas and Virginia.
While the company is eyeing some local places to expand in the region, they are keeping exact locations under wraps for now. "We
have a lot of options, and that gives us a leg up with what we can and can't do," he said.
Choosing a location and a good team is a tedious process because Famous Toastery takes a lot of hard work.
"We make fresh food that day, for that day. Fresh food fast. And that word – 'fresh' – is thrown around," Maynard said. "Our turkey, four hours roasted in house. We make our own dressings every day. We make our own hollandaise sauce. We make our own corned beef hash and our own soup in house – not fresh that was then frozen and brought in. What we do is hard when you do it right, and when you execute it at a high level, it's amazing."
"One thing we've never done, we refuse to do ... is lower our food quality to get to better food costs," he said.
Even through COVID, that fact has been non-negotiable. The company doesn't even use store-bought orange juice. Instead, they have a juicer in restaurants to offer fresh orange juice that is more nutrient dense.
The goal, Maynard explained, is to source locally when it's possible. While Famous Toastery doesn't advertise that ingredients are local in case supply and availability fluctuate, he pointed out that much of the food is local by default because of the wealth of agriculture in North Carolina. Regardless of where an ingredient is sourced from, though, he said that serving high quality food is a top priority.
When it comes time to build or to renovate, whichever the case may be, Famous Toastery will consider local companies to help with the process.
"It's all about hiring folks locally as well and letting people know what you're doing," he said.
"The one thing that we see, at least against all of the competitors... from a hiring perspective, we have more of an edge because it's daytime only," he said. "People are looking to get back out again... No matter what you hear, no matter what you read, people need people, and we are in the service business."
"We are in the human-to-human contact business," Maynard continued. "It's community based. You get to talk about the kids and you get to talk about school and life. We're a big fan of getting back to remembering what the service business is... Our
number one goal is to serve great service and great food. We want to contribute in a way that our decisions get more acclimated to where life should be. We want to talk to you. We want to look you in the eye and say, 'Thank you for coming.'"
People who are interested in learning more about franchising and Famous Toastery can visit www.bestbreakfast-franchise.com/#apply-own to learn more.