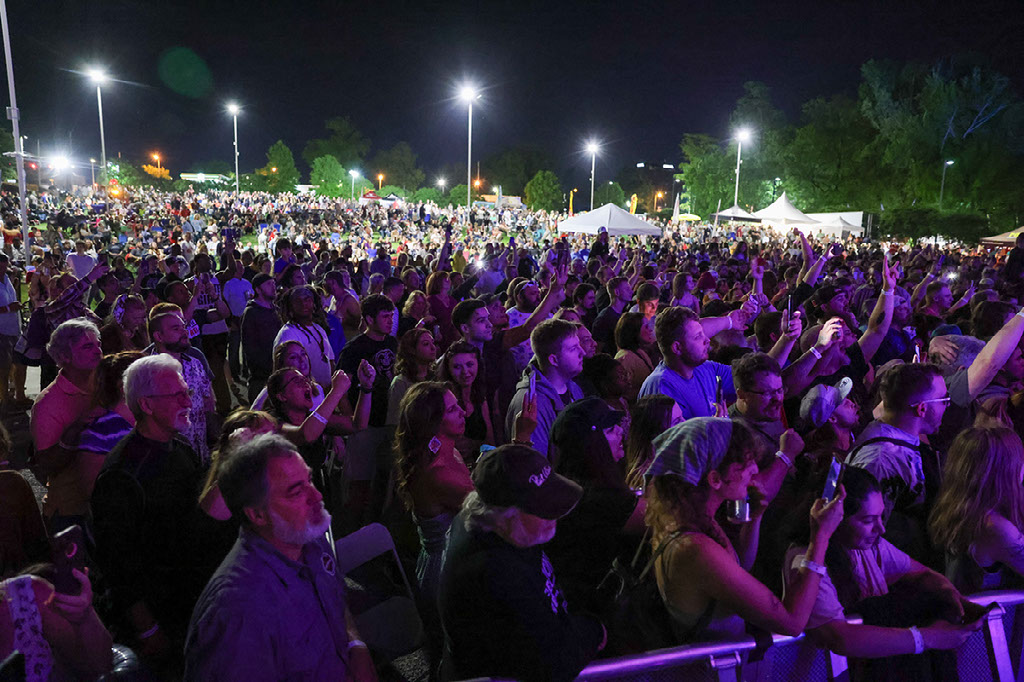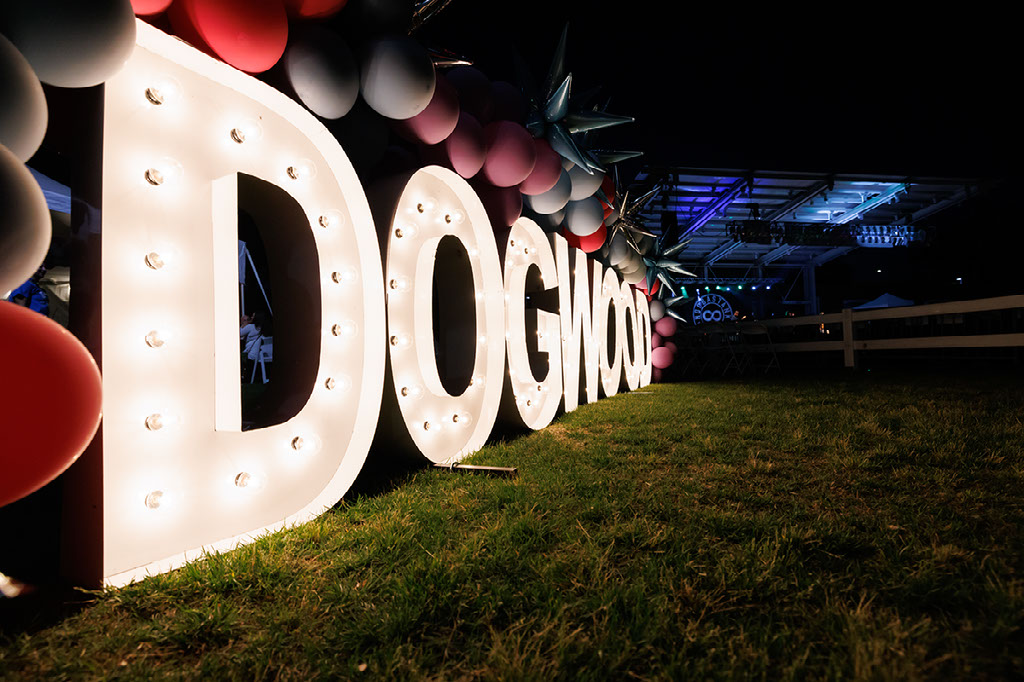 The Fayetteville Dogwood Festival announced official details regarding the 41st Annual Fayetteville Dogwood Festival and Fayetteville After Five on Feb. 15 at Media Night. The Fayetteville Dogwood Festival will take place April 27-30, 2023.
The Festival begins in Festival Park on Thursday, April 27 with Cork & Fork, a premier food and wine event, from 6-8 p.m. Tickets are $40/single ticket or $75/date night ticket(2). This sip and taste gathering is an opportunity to enjoy a variety of flavors from a selection of Fayetteville area restaurants before the official Friday opening.
The three night concert series starts Friday, April 27, with David Nail and Ashland Craft. The opening ceremony kicks off the night at 6 p.m., followed by a local band. Ashland Craft will go on at 8 p.m. and headliner David Nail is set to hit the stage at 9:45 p.m. The Boom & Bloom fireworks show will take place after the concert. Food vendors, the Midway, the KidZone, and select sponsors will be open 5-11 p.m.
On Saturday, the festival resumes with over 150 vendors in Festival Park and in downtown Fayetteville. In addition, anchored attractions including Airborn Aerials, BMX Bike Shows, and Ring Wars Carolina will be featured Saturday and Sunday.
In addition to returning traditions, the Fayetteville Dogwood Festival will feature several new attractions. Axes and Armor Hatchet House will have their mobile ax throwing trailer set up on Gillespie street where attendees can go throw axes free of charge. The Climbing Place will be providing a rock climbing wall also located on Gillespie Street and free of charge. Finally, Dogwood Festival is partnering with Downton DJ, the same DJ they partnered with for the recent Dogwood Fall Festival. "They do an excellent job of engaging the children…from limbo to hula hoop games. This is definitely an interactive attraction for kids of all ages," shared Sarahgrace Mitchell, Executive Director at Fayetteville Dogwood Festival, Inc.
Performing Saturday night are rock bands Lit and Buckcherry. Lit and Buckcherry take the stage at 7:45 p.m. and 9:00 p.m. respectively. Local acts start at 2 p.m. and run through the afternoon.
Sunday features the traditional Car, Motorcycle, and Truck Show on Green/Person Streets. Pre-registration is open now: $25/car and truck and $20/motorcycle. Registration can be accessed at https://www.thedogwoodfestival.com/carmotorcycletruckshow. Local acts on the Park stage start at 2:30 p.m. and continue through the afternoon. The festival will conclude with Who's Bad, The Ultimate Michael Jackson Experience, the final performers of the festival at 7:30 p.m.
Best Seats in the House tickets are available for Friday, Saturday and Sunday nights. Purchase tickets online at https://www.thedogwoodfestival.com/tickets.
Starting in June, the Fayetteville Dogwood Festival will host Fayetteville After Five, a three month summer concert series, in Festival Park. On The Border, The Ultimate Eagles Tribute will headline the June 9 show, 87 & Pine will headline the July 14 show, and Jim Quick & Coastline will headline the August 11 show. Food and beverages will be available for purchase. The park will open at 5 p.m. with music starting at 6 p.m.
The Fayetteville Dogwood Festival looks forward to another successful year and providing quality entertainment to the Fayetteville community.