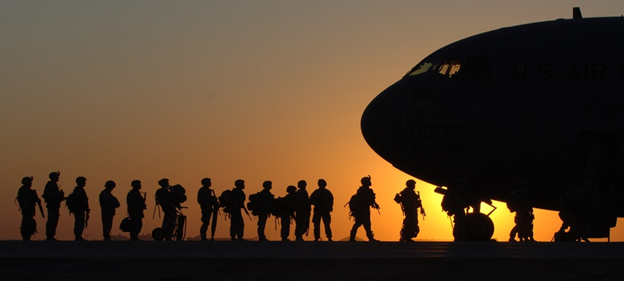 In modern times, military members have numerous resources when they start transitioning out of the military. A large number of those resources focus on business ownership. I have experienced firsthand that most of those resources are limited until you are within a few months of separation. Furthermore, the resources focus on the skills necessary to run a business, not the different options to becoming a business owner.

The business ownership process takes longer than transiting into another job/career. Even once you get your company up and running it may take a while to replace your income. My goal is to provide the necessary knowledge sooner to ensure members have the time necessary to plan. Veterans perform well as business owners but may not know their options before leaving the service. This blog intends to educate readers on three different methods of obtaining business ownership and identify the need to surround yourself with qualified advisors.

Different methods of starting/running your own business.
Below I will provide the three most common methods to business ownership. Each of these options will have its benefits, risks, and concerns.

• Start-up – Start-ups allow you to control every step and process. They can sometimes allow for little to no initial capital. This is a common way to bring new ideas to market. Although those are very appealing benefits for start-ups, they also have a lower success rate than the other two options, as you often find yourself filling countless roles with little support. Even if your small business is successful it may take several years for the company to become profitable.

• Franchise - Not all franchises are created equal, but in general the value is in proven processes, purchasing power, brand recognition, knowledgeable support, training, and higher success rates. Franchises allow for more accurate strategic planning than a start-up, as you have more data to support your goals. Those benefits do not come for free as there are typically both upfront and ongoing fees, but many franchisors offer a veteran discount. There are countless different franchises, working with a franchise consultant can help match your criteria to the right opportunity.

• Established business – Those coming from outside the business world may not know that you can find a profitable business for sale at reasonable prices. This business acquisition strategy allows you to enter something that is already established, with customers, employees, and processes. This means from day one you may have a return on your investment. Sometimes the existing business for sale is a franchise and other times the business is fully independent. In my opinion, this area has the highest risk if you do not have a strong team of professional advisors to help make informed decisions. Business sales typically take around nine months from start to finish.

Conclusion
As you transition out of military service you will face countless decisions. Surrounding yourself with advisors early in your decision process will smooth the transition into business ownership. Every person's situation is different and requires specific considerations, contact Transworld Business Advisors for that tailored expertise. Click the link below and register for our buyer's match program. This tool will ensure you have early access to businesses that match your selected criteria.

Buyer Registration | Transworld Business Advisors of Fayetteville (tworld.com)