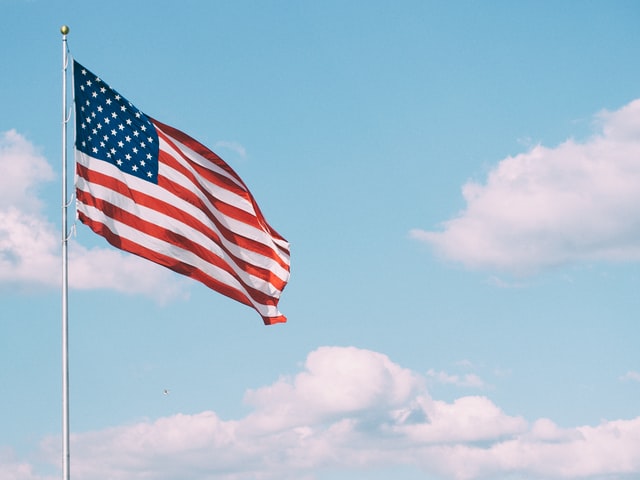 This past Thursday was Veterans Day, a federal holiday honoring those who have bravely served in the United States Armed Forces.
We, the Greater Fayetteville Business Journal, recognize the profound impact of the defense industry on our lives and are proud to support our service members. We also recognize the large economic impact that the defense industry has on our region.
With those contributions come sacrifice and trials for military personnel both while serving and transitioning from military life.
For many service members, transitioning into a veteran status can be financially arduous. In 2019, in a study done by Pew Research Center, veterans with and without post-traumatic stress disorder were asked about financial challenges they faced during their transitions to civilian life. Sixty-one percent of the veterans with PTSD reported that they had difficulty paying bills, and 30 percent of veterans without PTSD reported that they had difficulty paying bills. That equals out to roughly a third of the surveyed veterans saying they struggled to pay their bills; 16 percent said they had trouble getting medical care for themselves or family members, and only 12 percent reported that they receive food benefits from the government.
Nevertheless, the study showed that 58 percent of the veterans had a positive outlook on the job skills they gathered from the military, 25 percent had a civilian job lined up after the military and 48 percent started looking for a job right away.
Overall, the data seems to suggest that the majority of veterans surveyed felt that they had decent job skills and desired work, yet the majority also seemed to struggle financially.
How do we fix that? Luckily, thanks to a variety of local, state and national resources, finding ways to support veterans is easy.
VeteranOwnedBusiness.com is a database that allows users to search by state and county for businesses owned by veterans. After selecting a county, the search can be refined further by choosing a town within the area.
Another way to support veterans is through the North Carolina Veteran Business Association, or NC Vet Biz. The organization is member-operated; the membership consists of veterans who are businesspeople. The mission of the organization is to "support, educate and connect all veterans in commerce in North Carolina with resources to become successful in business," their website says. Visit www.ncvetbiz.org to learn about their affiliations and how they strive to fulfill their mission.
Staying up to date on happenings within the defense industry currently may also help businesspeople understand the variety of skills that service members have to offer the civilian workforce when they transition out of military life. The Defense Alliance of North Carolina, which stems from a merger of the Boards of the North Carolina Military Foundation and North Carolina Business Defense Association in 2019, is a private nonprofit that focuses its efforts on growing "North Carolina's defense economy in a way that creates new long-term investments and job opportunities." It strives to strengthen North Carolina's economy through actionable information, events with networking opportunities, strategic growth initiatives and "positioning key organizations and senior leaders to assist in the expansion of defense-related business opportunities throughout the state," according to its website. To learn more, visit www. defensealliancenc.org.
On Nov. 16, the organization is holding its Defense Alliance of NC Science & Technology Forum at Fayetteville State University from 9:30 a.m.-noon. To learn more about the event, visit www.defensealliancenc. org/danc-events.
Another way to stay in the loop is through the North Carolina Military Business Center, headquartered at and supported by Fayetteville Technical Community College. Their mission, according to their website, is "to leverage military and other federal business opportunities to expand the economy, grow jobs and improve quality of life in North Carolina." Among the NCMBC's impressive work, the organization has assisted North Carolina Businesses in winning over 4,000 contracts. Additionally, NCMBC's employment programs help transitioning military personnel, their family members and veterans with their transition to the civilian workforce. In fact, the organization maintains a searchable database of personnel transitioning from the military "to help economic developers quantify this potential workforce for businesses locating in North Carolina." Learn more about NCMBC at www.ncmbc.us.