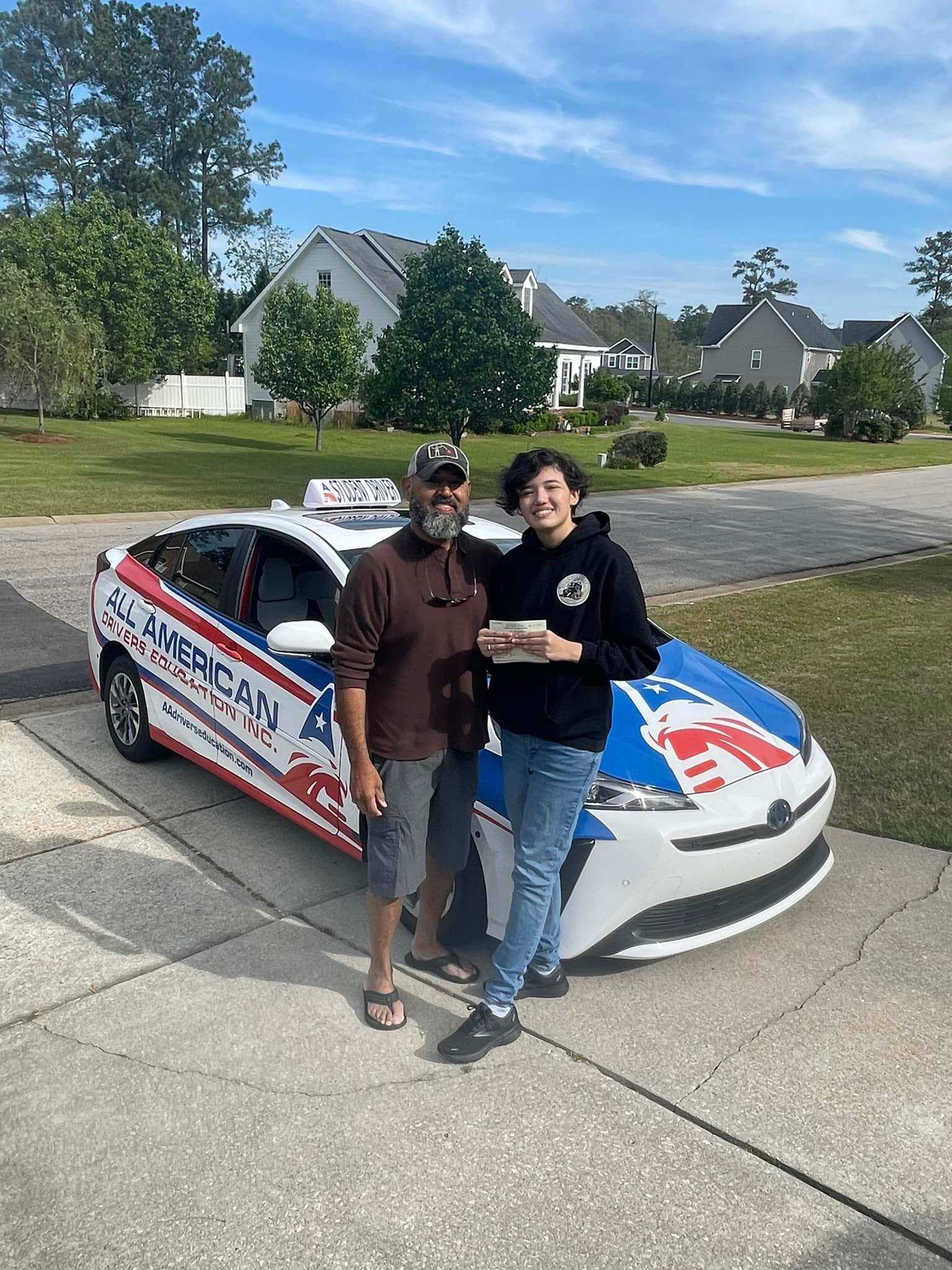 When Zachary and Bobbie Jo Wirt's daughter was 14 1⁄2 years old, she, like many teens, was eager to begin drivers education. But as a homeschool family, they ran into an unprecedented issue: She couldn't get into a drivers ed class.
In years past, homeschoolers were able to attend drivers ed programs at high schools, but COVID created a roadblock for the Wirts.
"So, it is still considered an option for homeschoolers to go through the high schools. However, since COVID happened, the county is so backed up that they don't have room for outside private school kids or homeschool kids," Bobbie Jo explained. "It's hard for even their own kids to get through the program, much less people from outside."
The couple decided to learn how to instruct a drivers ed program out of necessity for their daughter; they traveled to Charlotte and took an 80-hour DMV certification course to equip themselves. From there, the vision evolved into a business that catered to other homeschool families. "We'd do it on the side and then...it just took off from there," Zachary said.
As the demand for drivers ed admission has grown, so has the audience that the Wirts have serviced with their company, All American Drivers Education Inc. "Now, we do drivers ed from anyone and everyone 14 1⁄2 to 18, and then over 18 are considered adults by the state. There was absolutely no one servicing them in the area, so we took on that too. We made sure we left holes in the schedule so we could plug adults in and help them achieve goals in life as well. It's been quite a ride, and it's only getting better."
When they were interviewed mid-May, the Wirts reported that AADE served 956 families – not including the 185 adults they've also instructed.
AADE is located on Hay Street in downtown Fayetteville above Vagabond Cafe. "That's where we hold our classes. We have 50 per class. Those are maxed out all the way through August. It's going to be a very busy summer," Zachary said.
In the less than two years they've been open, the Wirts have found great success. How did they do it?
"We advertise on Google and social media," said Bobbie Jo. "Word of mouth, mostly."
"That's where the business really kind of beefed up," Zachary said. "After we initially got rolling... it was kind of what we thought it was going to be. You know, 15, 20, 30 kids a class. It's kind of where we wanted to be at, and then once the word of mouth hit the school system, it blew up. We work closely with Cumberland County Drivers Education, and all the people down there. We've made close relationships."
The Wirts made it clear that the business isn't competing with the Cumberland County drivers program. Rather, it's working alongside it. There are some children in the school system that might not go through the classroom portion with AADE, but AADE will assist in the driving portion. Part of the reason for the difficulty in getting into drivers programs is that the state of North Carolina requires 30 hours in the classroom and six hours behind the wheel.
The driving portion has posed a challenge because instructors only drive with one or two students at a time in a car.
As the company has grown, the Wirts have grown to have six employees and five cars. "We're growing. We're looking for a couple more cars right now and we're also thinking of doing satellite locations," Zachary said.
"We currently employ two retired veterans," he continued. "Currently, he is active duty in the and has three more years of service, making the company and hiring of veterans all the more meaningful.
"They're trustworthy. They're good people and it creates an avenue for them to make an income outside of their retirement. We have an instructor who has been teaching drivers ed since 1981... It's amazing.... Building that kind of team is important to me, and to BJ and the community."
AADE's service isn't limited to the local community. As the word has spread, people have traveled from near and far to take the drivers course.
"We have people from Laurinburg, people from Raleigh... A lot of Cumberland County, Hoke...COVID really impacted Drivers Education for the state," Zachary said.
"It's who we are. It's, 'Who can you trust your children with?' Especially in the pivotal moment in their life when they're starting to take steps to becoming their own adult...Another rite of freedom," he said.