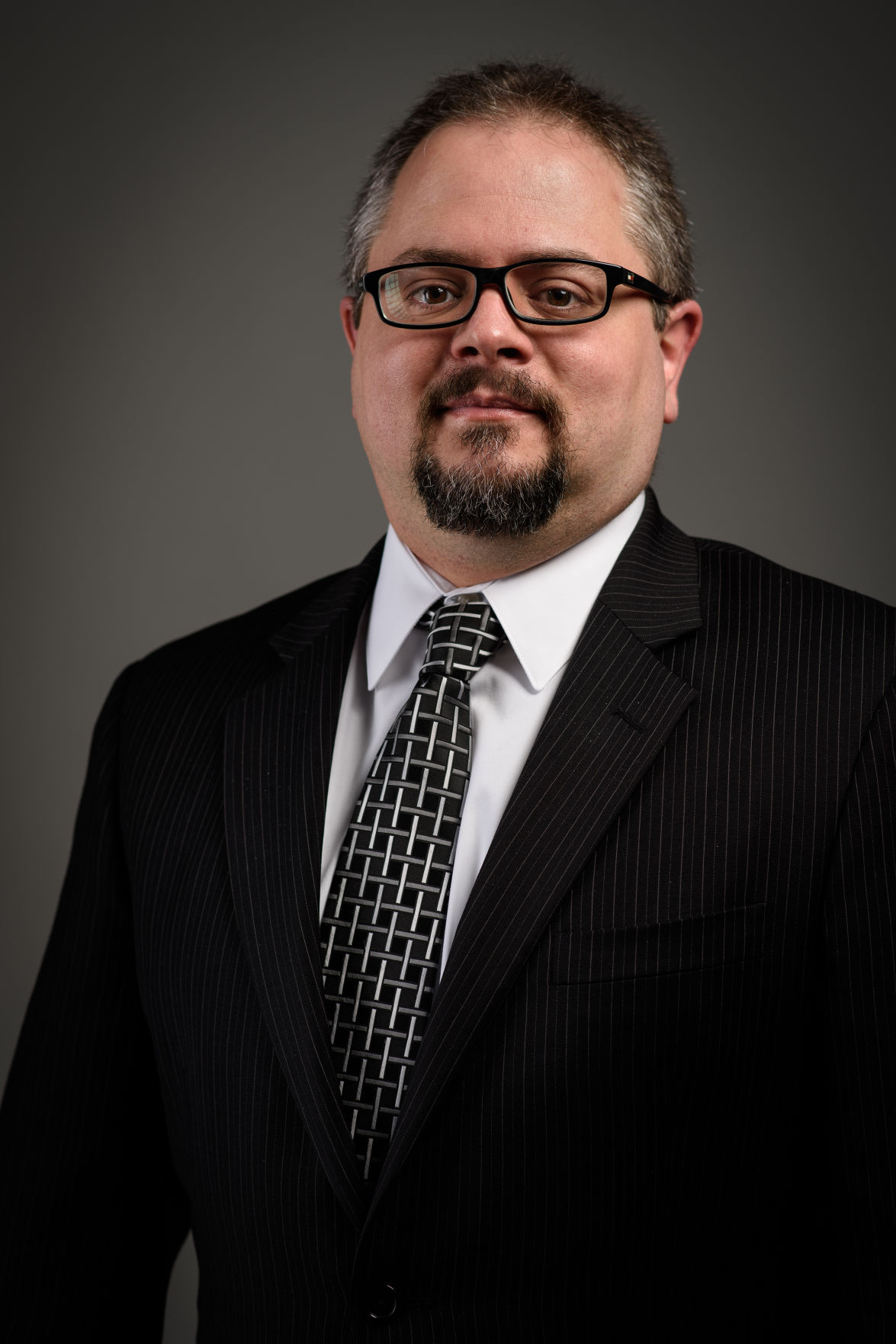 Since 2017, Robert Van Geons has been President and Chief Executive Officer of the Fayetteville Cumberland County Economic Development Corporation.
Originally from Waterbury, Connecticut, Van Geons attended college in Salisbury, North Carolina and accrued many years of experience there as well working in land use planning and economic development. Van Geons shared that he spent approximately the first 10 years of his professional career working in land use planning, then when he came across work in economic development he felt that helping people have job opportunities was a good way to make a difference.
"I've always been interested in government and public policy, and learned early on that my path was policy, not politics, and… all that comes from a desire to serve my community, to try to improve the lives of my neighbors and make a better future," shared Van Geons.
The job opening with the FCEDC ultimately brought Van Geons to Fayetteville. "I had been in Salisbury, North Carolina, running their economic development operations for nine years, and the previous director here was a friend of mine, and at one point he called and asked if I'd be willing to have a conversation, and one conversation led to a visit which led to an offer which led to here we are…We instantly fell in love with the community," shared Van Geons.
Van Geons shared about valuable skills he has developed over the course of his career. "I think developing professional empathy is probably—if there was one thing that has led me to where I am today, it's that—developing professional empathy, being able to, or trying to understand what motivates, what is motivating people. When they ask a question, what is the why [behind them] asking that question, as opposed to just the question itself? So, professional empathy is one, and being aggressive about learning new technologies early has really, really helped me and I encourage people to do that, be a lifelong learner when it comes to technology. What you learned today will be a great foundation for what you'll need to know tomorrow," said Van Geons.
Additionally, Van Geons shared tips for adapting to an ever changing environment and evolving technology. "I think that especially when you're working in a nonprofit with limited resources, communications and marketing have evolved in so many ways. What works today will not work tomorrow…And that has been both shocking to see how fast that's occurring. But also, I'd say the practice needs to be, anticipate obsolescence of what you're doing in marketing or communications and technology. All of those three things anticipate obsolescence," said Van Geons.
As any professional knows, each job comes with its own challenges. Van Geons spoke about a major challenge he has had to overcome during his time working with the FCEDC. "I think the greatest challenge would be...finding ways to ensure we're helping those who need the help the most…for those that have a criminal record, or haven't had the opportunity to get an education, how can we find employment and pathways for them, to help them forward? And so, I think helping those in the community that need it the most is what is a challenge. Because you need more resources. And…our office doesn't control all the resources needed to get to that reality," shared Van Geons.
Though there are challenges, Van Geons is happy to report of the many successes achieved during his time with the FCEDC. "Working together with the city and the county, we've actually been able to change investors' minds about our community and we are seeing local, statewide and national interest, people investing in Cumberland County and Fayetteville," said Van Geons.
Van Geons's words of advice to up and coming professionals are to always invest in your relationships with others.
In the spirit of lifelong learning, Van Geons shared that he will be pursuing additional coursework in cyber security. "A huge concern for small businesses and large [businesses] is the security of their data and their employees' information," said Van Geons.
Van Geons also expressed his gratitude for the support the FCEDC receives from the city and the county, as that is part of the reason they've been able to accomplish so many wonderful things. He reflects on the progress that has been made with pride while remaining focused on the future work he'd like to accomplish as well: "... we've done a lot, we've built a couple million square feet of new buildings, we've gained a couple 1,000 jobs…I want to do more. We can do more…"
In particular, Van Geons shared that they are excited about the addition of new sites for development and the completion of spec buildings in the community.
Overall, Van Geons is happy to be doing what he loves in Fayetteville as this community is the "most welcoming" he and his family have ever been in. The new year is sure to welcome more projects and economic development to our community.