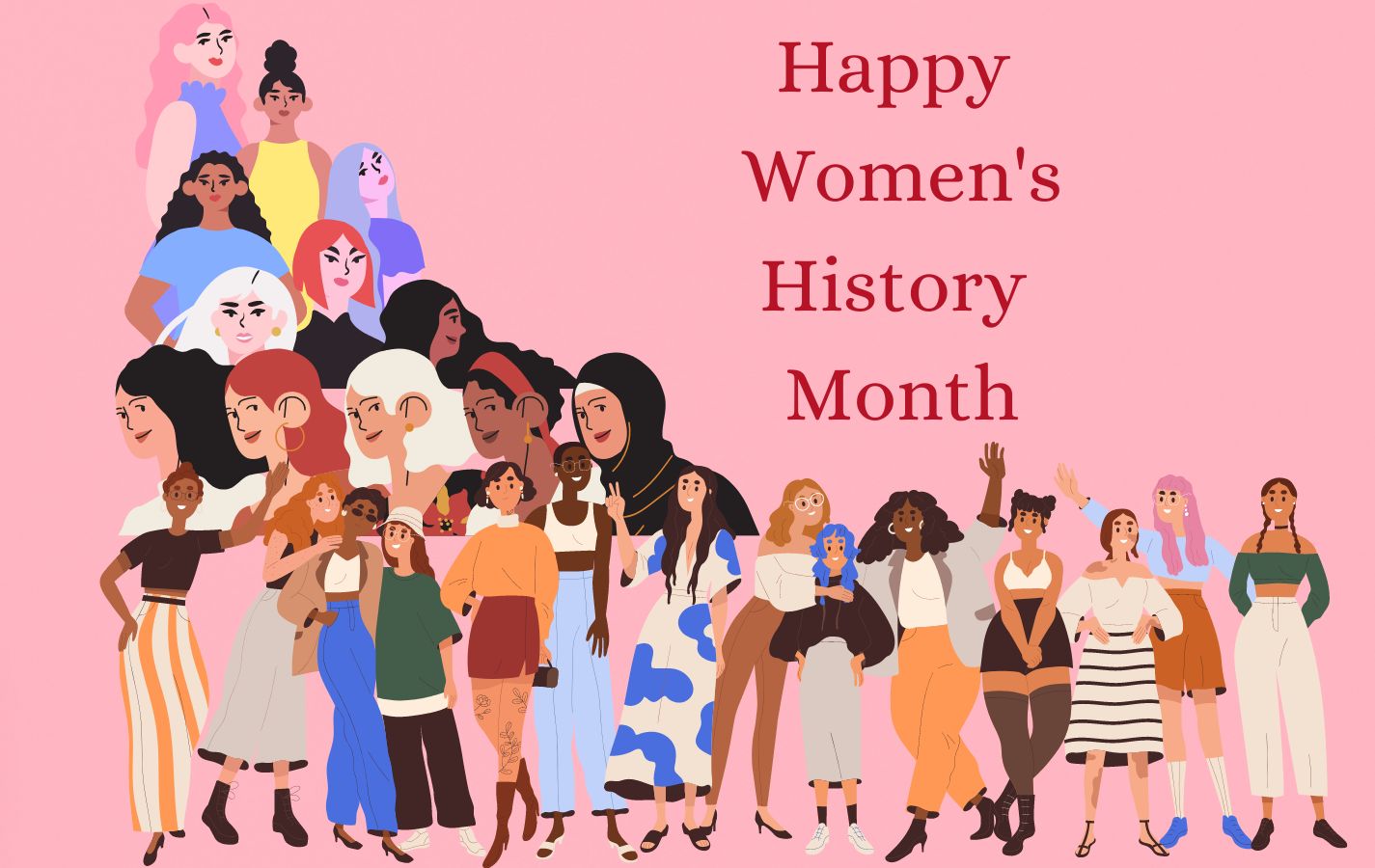 Happy Women's History month everyone! In honor of International Women's Day on March 8, here are a few of my favorite women from around the world who have left their mark throughout history.
Khutulun "Princess of 10,000 horses" (1260-1306)
The great-granddaughter of Genghis Khan, Khutulun was born as the Khan's Mongol Empire was beginning to dissolve.
The only girl out of 15 children, not only was Khutulun skilled at riding and archery, she was also quite the skilled wrestler. When it came time for her to marry, she insisted she would only marry someone who could beat her at wrestling, (we love a queen who sets a standard). If the man lost, he would owe her 100 horses. Khutulun was undefeated, and while the question of whether she actually had 10,000 horses, or if it was used as shorthand to describe a large amount is up for question, she had a pretty solid monopoly on a major mode of transportation at the time. (We love a sister who builds her own wealth.) Eventually she did decide to settle down, (we support a queen making her own choices). but there are no solid records on who it was.
The Soviet Night Witches AKA: Russia's 588th Night Bomber Aviation Regiment (1942-1945)
Teamwork is important, and when you're given bare-bones tools to fight Nazis during World War II, you adapt, overcome, and get to work.
Nicknamed "Nachthexen," or "night witches" by the enemy due to the sound they made as they glided in to drop their bombs, the all female squadron led by Marina Raskova totaled 1,200 women ranging from ages 17-26. These women were met with an unprepared military that didn't have the gear or the airpower to supply them. Being given outdated Polikarpov Po-2 biplanes, (1920s crop-dusters) only able to carry two bombs at a time, and none of the luxuries their male regiments were given, (parachutes, radar, guns and radios, all useless on a battlefield, right)? These women were sent out in teams of two. Over the course of their three year run, this group completed 30,000 missions in total and only lost 30 pilots. This group fought against every odd stacked against them, and succeeded only to have a lackluster ending. The regiment was disbanded six months after the end of WWII, and they were excluded from the Victory Day Parade held in Moscow on June 24, 1945.
Malala Yousafzai (1997 - Present)
A more contemporary choice. Born in Pakistan in 1997, Yousafzai was just 10 years old in 2007 when the Taliban took over her home in the Swat Valley, stripping women of not only their right to an education, but their freedom to watch TV, leave the house and even dance. Malala became an outspoken opponent to the Taliban rule as early as 2009 starting a blog anonymously on the Urdu language site of the British Broadcasting Corporation (BBC). She wrote about life in the Swat Valley under Taliban rule, and about her desire to go to school under the pen name "Gul Makai," she described being forced to stay at home, and she questioned the motives of the Taliban.
Her activism resulted in a nomination for the International Children's Peace Prize in 2011, she was also awarded Pakistan's National Youth Peace Prize that same year.
On October 9, 2012 Malala was shot by the Taliban at point blank range, and would go on to survive and continue her work after relocating to Birmingham, England.
Now Malala is a graduate of Oxford University, a published author, has spoken in front of the United Nations, and is the youngest person to ever receive a Nobel Peace Prize, being awarded the honor when she was 17-years old.
These are just a few (severely condensed) stories of historical women who have left an impact on me. As we celebrate Women's History Month, now is the time to find women in your community you want to learn from and hear their stories, learn about your neighbors and be a positive mark in someone else's story