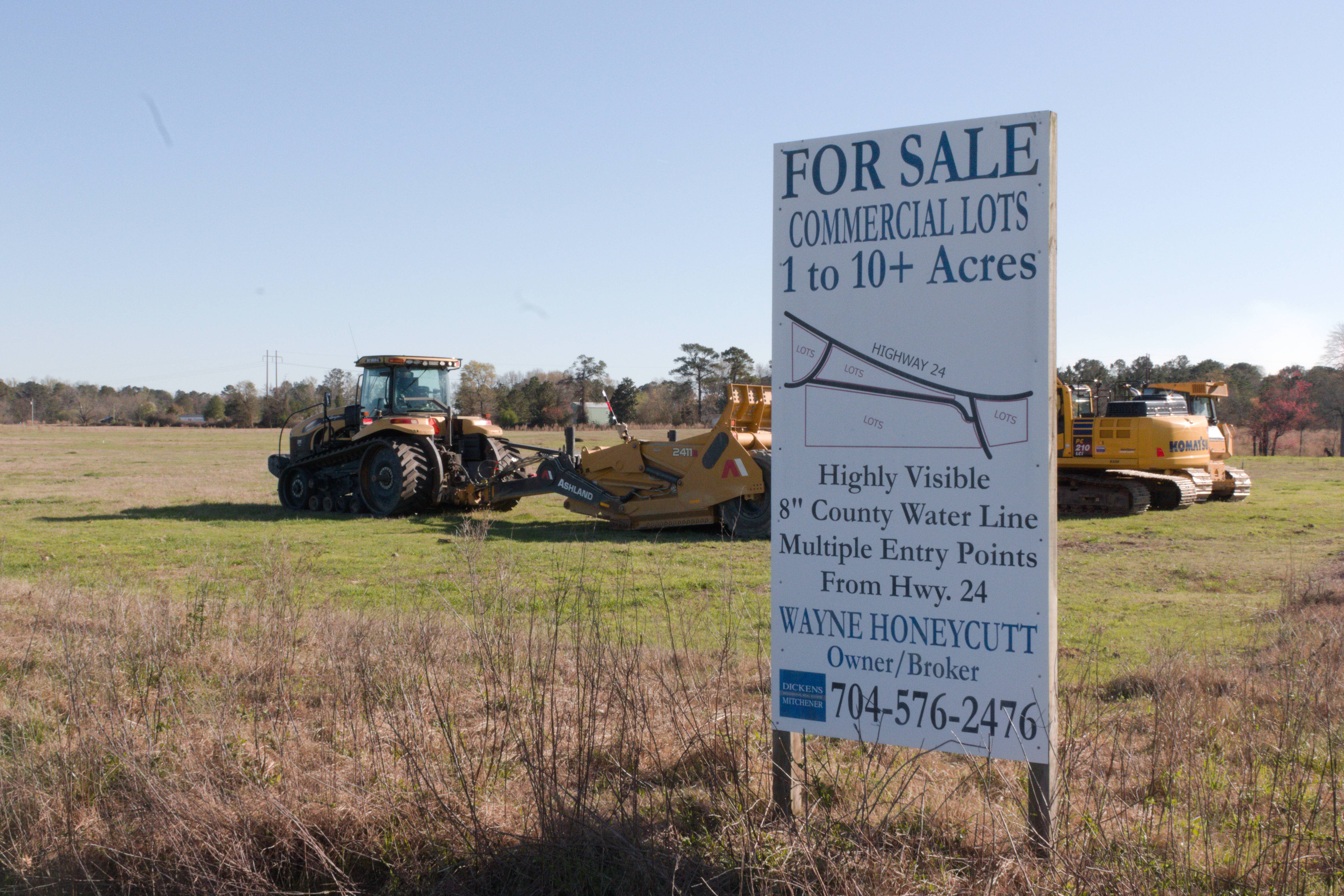 Located just beyond the border of Cumberland County and right at the entrance of Sampson County, the Town of Autryville is a small community located right off of Highway 24. Home to 167 residents, town leaders are working on building and expanding the local businesses and living spaces offered to residents.
Led by Mayor Grayson Spell, an Autryville native who had his start after being elected to the Board of Commissioners in 2019, the town has been focusing on attracting new businesses into the area that the people need and rely on.
"There were just a lot of people kind of aggravated that the town had gotten stagnant. The town board was trying to do some things that the people really didn't like," said Spell. "So, I ran for Commissioner, got elected and when I got elected, we brought on a lot of new board members. So, we started out with kind of a clean slate, and we brought in the mantra that 'We were elected by the people, we work for the people.'"
After being elected as Mayor in 2021, Spell said one of the primary goals of town leadership was to clean up and reopen some of the vacant properties located in the downtown area located on W Williams St.
"Just like any downtown, we have a lot of vacant buildings and so we're working really hard with stakeholders in town to buy those buildings, fix them up and put businesses on them and that's been really successful so far," said Spell. "One of our stakeholders has bought a lot of property downtown with the intent of revitalizing and putting new businesses in those buildings or tearing down and building new buildings."
Recently, the town has seen the result of those efforts in the growth of the downtown area with four new businesses opening since 2019, including a florist, a country store, ice cream and coffee shop and a beauty salon.
Spell said the want for new businesses has led to the decision to not have zoning ordinances, and annexing property into the town provides plenty of room for growth.
"We don't have a zoning ordinance in Autryville, and that's been a point of pride for the town. When you buy a piece of land and you want to build a building or you want to build a housing development or something, I will make it as easy on you as I possibly can. Because, for me, there's nothing but benefits, you know, more tax money for the town. More people in the town have more money to spend on the businesses," said Spell.
Spell himself has had experience in his family's business, Terry Spell Mechanical Service Inc. Working alongside his father Terry, Grayson takes what he's learned and uses it to help local business owners and form business friendly policies.
"I work for my dad full time building traffic signals, and so we deal a lot with developers who are trying to appease different cities and the state and everything. And I see all day long, how much cities tend to beat up developers and try and shake them down for every dollar that they can, so we go totally the opposite with that," said Spell.
Residential developers are already at work in the area with plans to add 66 new homes already in motion. Thanks to the Honeycutt family, a longtime resident family of Autryville that owns hundreds of acres of land surrounding the town, those projects are already being developed. The Honeycutt family has been in the area since 1962 and has gradually been selling property previously used for cattle farming.
"We've always wanted to develop and do some things around there to help the town survive and grow, and also as an exit strategy for us," said Broker, Developer and Landowner Wayne Honeycutt.
According to Honeycutt, the first phase of residential development has been completed which included 54 residential lots. Now, a new housing development is underway for phase two, which will include 35 additional lots in a new housing community named Horseshoe Ridge, which will be located off of Horseshoe Road. Lower land costs, and easier accessibility thanks to Highway 24 are two of the reasons Honeycutt decided to turn the land into residential lots.
"That's what kind of spurred us to go ahead and get started and get it going. The first phase of it, the 54 lots were highly successful. The builders had a takedown schedule over maybe a two year- two-and-a-halfyear period to take those lots down and literally build it out in probably less than 18 months. Took them all down build them out and sold them, just because the demand was so high," said Honeycutt. "Hopefully this next section will be as successful but we're in it for the long haul. We're going to get the lots developed."
Honeycutt also shared that their commercial property is also being looked at to bring a major commercial retailer to their property along Highway 24, but a deal has not been finalized.
As more deals begin to come through and more property becomes developed, the goals for the town remain simple: Bring in more gas stations and grow the population to 300 people to attract a nice restaurant to the area.
While growth is still the primary goal, Mayor Spell said that balance and maintaining the small-town charm residents are accustomed to is still key.
"You want it to be a tight knit community where you don't have a lot of crime and stuff like that. But we have to grow a little bit to be able to maintain that and we've always been what I kind of call the Goldilocks zone," said Spell.