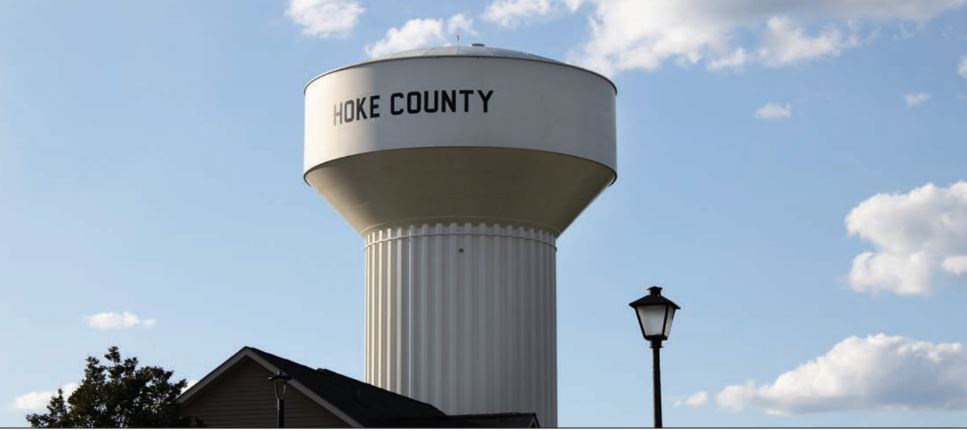 For the past few weeks, I have had the pleasure of becoming familiar with the wonderful people in Hoke County and learning about their dedication to growth and expansion to make Hoke a more desirable place to live.
This is an exciting time for Hoke County residents, with the recent grand opening of the James A. Leach Aquatic & Recreation Center, the community's first ever public pool (also covered in this issue), the latest in achievements, I've also learned directly from leaders that new housing developments
you've been seeing along Highway 401 are just the tip of the iceberg. Leaders say that plans are in the works to bring a new bowling alley
and high school building to the area and early talks for commercial developments including stores and restaurants are also going smoothly.
We're looking forward to covering many additional real estate and commercial development announcements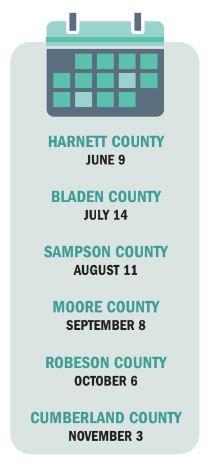 in the near future.
This is the first county focused issue for the Greater Fayetteville Business Journal and we are planning individual issues for all of the counties in our area.
After covering Hoke County and connecting with development leaders, we are excited to begin exploring these other areas as the Greater Fayetteville Business Journal continues to grow and expand our pool of content and networking connections. I can't wait to see how other communities are working to move forward. We'll see who can top Hoke County who also announced a new courthouse and administration
building also featured in this issue.
We are currently accepting leads for stories which can be submitted to editor@bizfayetteville.com, or via phone at (910) 240-9697.
We look forward to expanding our coverage and shining a light on all of the counties. This is a year of good growth and we'll be reaching out to
area leaders, businesses and more very soon.
It is a pleasure to be able to tell
your stories, I look forward to connecting with your communities!