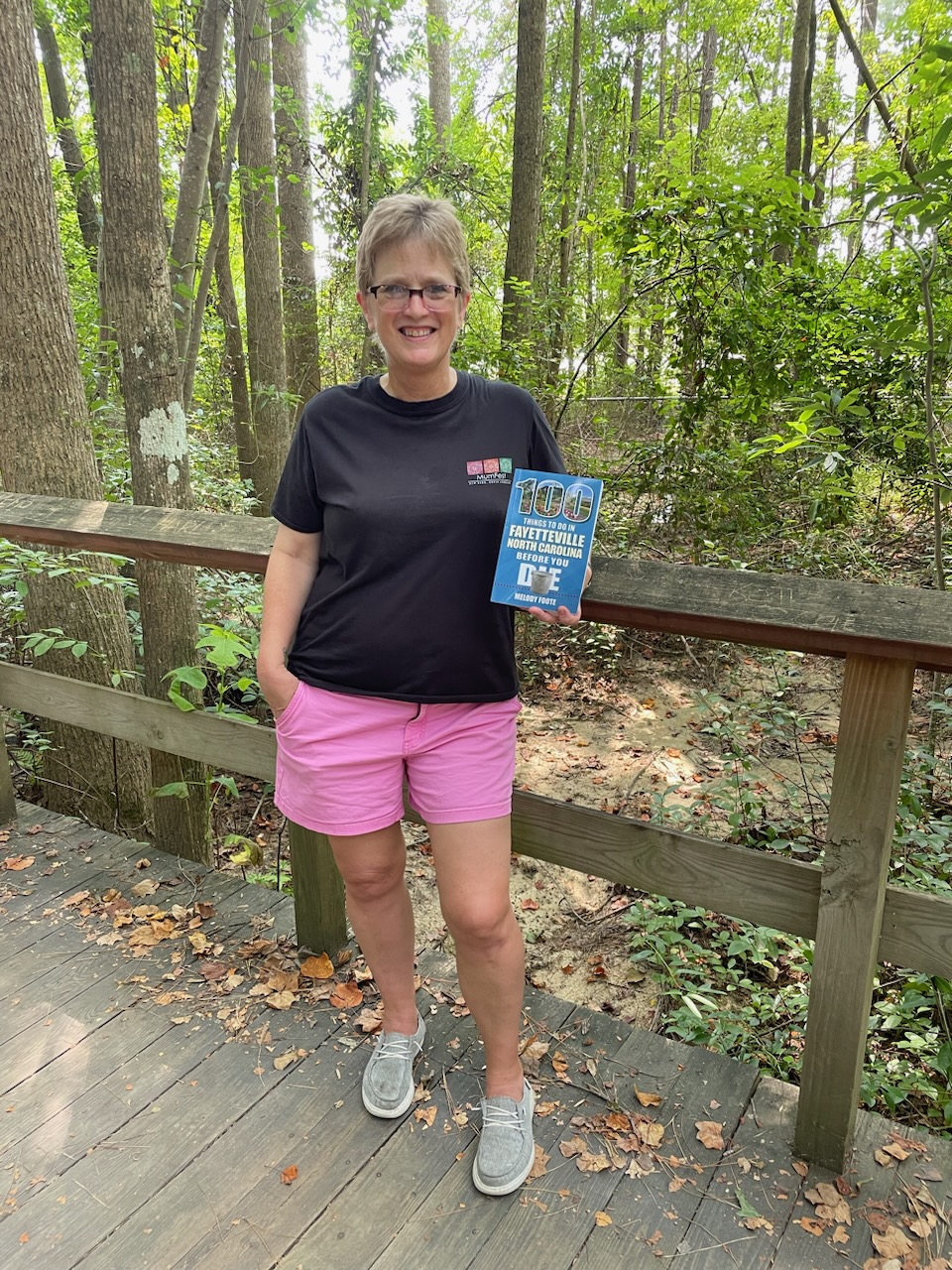 Melody Foote found a passion for discovering the unique treasures of her adopted hometown, Fayetteville, North Carolina. That passion led to a job at the Fayetteville Area Convention & Visitors Bureau (now DistiNCtly Fayetteville), where she spent more than 20 years showcasing the region to travel media and creating unique angles and story ideas about the greater Fayetteville area.
Now, Foote is celebrating the release of her comprehensive guidebook titled "100 Things to Do in Fayetteville, North Carolina Before You Die," published by Reedy Press. This book is part of the 100 Things to Do Before You Die series.
The book includes attractions that will appeal to both long term residents and first time visitors; highlighting Fayetteville's many activities and experiences available to families, outdoor enthusiasts, history buffs, foodies, adventurists and everyone in between.
Foote described the writing process as "a labor of love," and delighted in spotlighting places she has long enjoyed while also discovering places she'd not been aware of before.
On this list of 100 things to do in Fayetteville are activities such as ziplining, indoor skydiving, hiking and biking, wandering the 77-acre Cape Fear Botanical Garden, enjoying a diverse array of foods, exploring space at the Fayetteville State Planetarium and more.
"It was really fun to write…I met some great people doing it," remarked Foote.
Though 100 might seem like a big number, Foote shared that she's already discovered more Fayetteville treasures that she'd love to include in a possible sequel.
The book can be purchased in local shops such as City Center Gallery and Books as well as online.
Foote will be holding several local book signings beginning at the end of September.