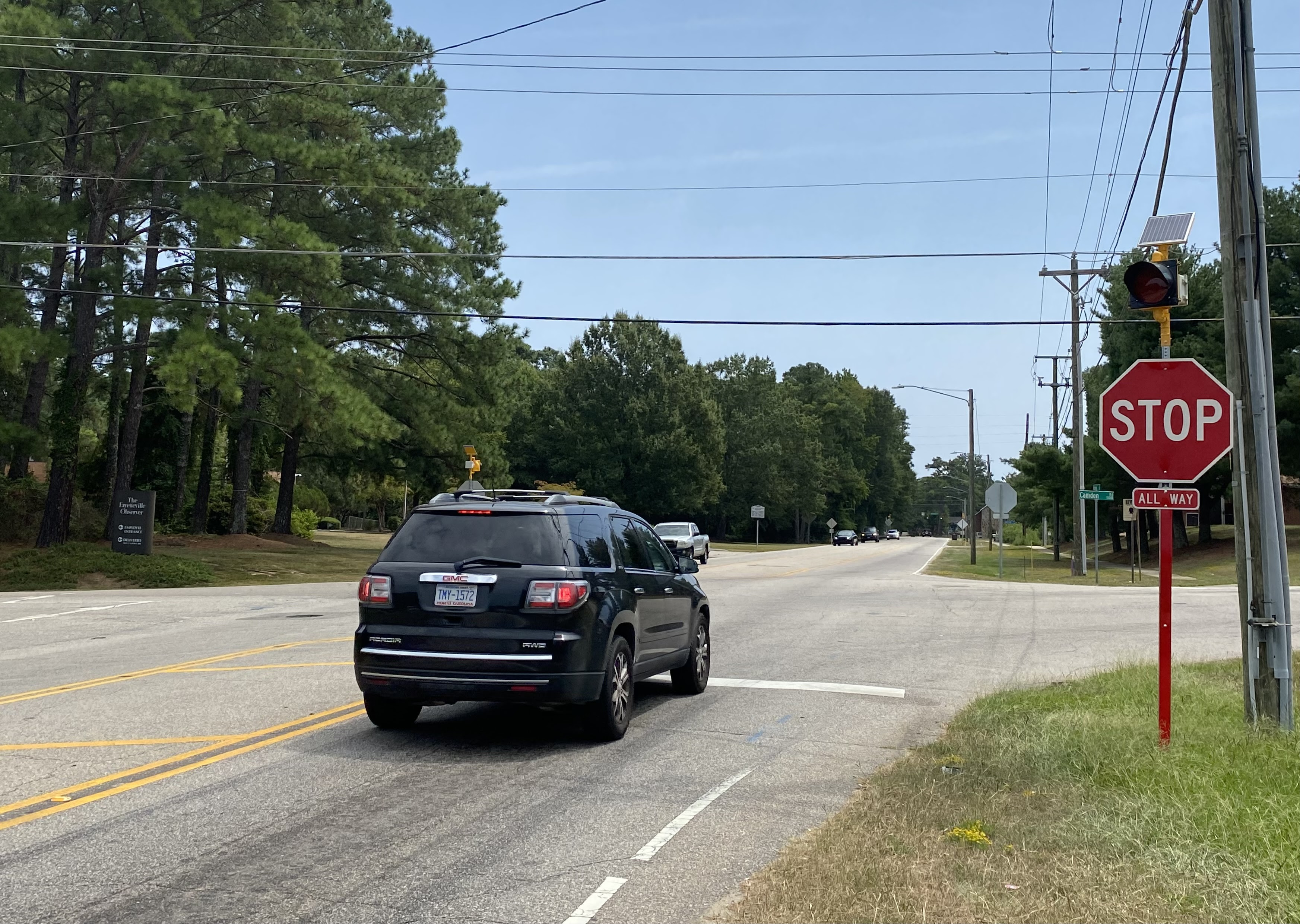 Work began yesterday, Sept. 20 to construct a roundabout that will improve the traffic flow of one Fayetteville intersection.
Highland Paving Co. of Fayetteville will construct the small roundabout at the junction of Camden Road and Whitfield Street – a popular cut-through during rush hour. The project will take about two months to complete.
For most of the project's duration, the intersection will remain open to traffic, so drivers should be aware of workers and equipment traveling in this area. When a detour is needed, drivers can take the nearby Martin Luther King Jr. Freeway via the Robeson Street and Gillespie Street exits.
In anticipation of this project, the N.C. Department of Transportation made this location an all-way stop last year to reduce the risk of crashes.
In other roadwork news, a CSX Corp. contractor has informed state highway officials in Fayetteville it needs to temporarily close three busy roads starting this week.
The railroad says it will do maintenance to its crossings at these locations, which will be closed to traffic:
N.C. 53 south of Interstate 95 from Sept. 21-22

Eastern Boulevard near East Russell Street from Sept. 26-29

East Russell Street (going toward downtown) near Eastern Boulevard from Sept. 19-22
The railroad contractor will post barricades and detour signs. If possible, drivers should avoid these locations during this scheduled track maintenance.
For real-time travel information, go to DriveNC.gov or follow NCDOT on social media.