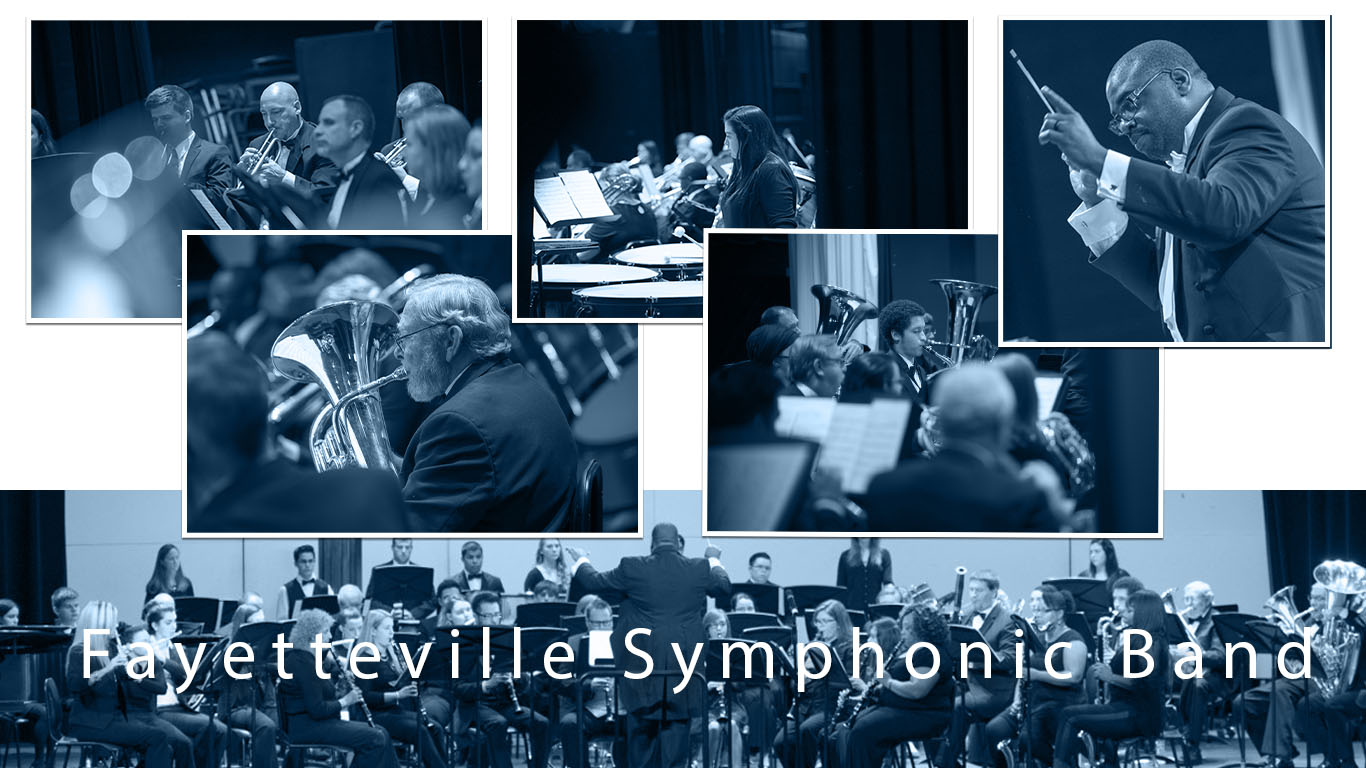 The Fayetteville Symphonic Band (FSB) is now a direct affiliate of the Fayetteville Symphony Orchestra (FSO). The FSB is a community of instrumentalists who are passionate about keeping good wind band music in Fayetteville. The group performs alongside the FSO at the annual Independence Day concert in Festival Park.
FSO's Executive Director, Anna Meyer, said in a press release, "The Fayetteville Symphony Orchestra prioritizes community involvement and engagement. Our affiliation with the Fayetteville Symphonic Band will allow us to further our impact in the community and engage local musicians. The opportunity the Fayetteville Symphonic Band provides for adults in our community is tremendous. The Fayetteville Symphonic Band produces exceptional concerts, engages talented community musicians, and is led by Dr. Daniel McCloud, who is not only a skilled conductor and musician but is also an incredible person and leader. We can't wait to welcome the Fayetteville Symphonic Band to the FSO family!"
Fayetteville Symphonic Band Director and FSO percussionist, Dr. Daniel McCloud said in a press release, "I am really excited about this partnership because it helps to further centralize the arts in Cumberland County. If you're looking to attend a concert, or looking to play your instrument again, or looking to hang out with friends and enjoy live jazz, the Fayetteville Symphony Orchestra becomes a one-stop shop. And, with the similarity of our names, so many people assumed that we were already affiliated. This just makes sense to me."
Community members and students at Methodist University play in the Fayetteville Symphonic Band. Rehearsals are every Monday night from 7-8:30 p.m. during the school year in Methodist University's Band Room. To learn more about the Fayetteville Symphonic Band visit their website.