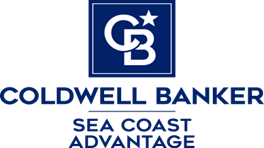 Coldwell Banker Advantage, a fast growing real estate firm with offices across North Carolina and in Fayetteville, Pinehurst and Southern Pines is continuing to add new territories.
Wilmington branch, Coldwell Banker Sea Coast Advantage, announced the opening of their new Charlotte, NC office. "We have secured a great location at 124 Unionville Indian Trail Road in the rapidly growing Indian Trail area," said Tim Milam, CEO, in a press release. "The new office will be led by Tyson Emery and Lindsay Barbour, two of our top-producing agents and leaders of the Aspyre Realty Group."
Fayetteville local Ralph Huff owns 22 percent of the whole organization which is 1900 agents and 56 offices.
"We just recently added an office in Washington, North Carolina. And the only significant city in eastern North Carolina that we don't have [an office in] is Greenville and we're looking at the possibilities in Greenville. As for Charlotte, since we cover everything in the triad and the triangle, Charlotte remains the one major market that we were not in until just recently," shared Huff.
When asked about other areas where expansion may be considered, Huff named a couple which were within our coverage area. "You know we may go to Dunn, we may go to Lillington, we may go to Siler City…"
Huff said expansion of the company involves a lot of moving parts.
"Lots of times, somebody will reach out to us, because of the overall breadth and strength that we have, we'll be the person that they think of first if they want to merge or sell or whatever. So just our size creates opportunities for us, for growth," remarked Huff.
Though it is not always the case that someone reaches out to them. Other times the company recognizes that they do not have an office conveniently located to a community they serve, then they begin taking the steps necessary to fix that.
The new location will have flexible space for agents traveling in from other areas, as well as
dedicated desk space for permanent agents.
"This allows us to provide our agents with a base from which they can efficiently serve their clients. Also, this will give Charlotte-area agents the opportunity to tap into the resources, systems and support services that have made Coldwell Banker Sea Coast Advantage the #1 Coldwell Banker franchise in the nation," added president of Coldwell Banker Sea Coast Advantage Denise Kinney.