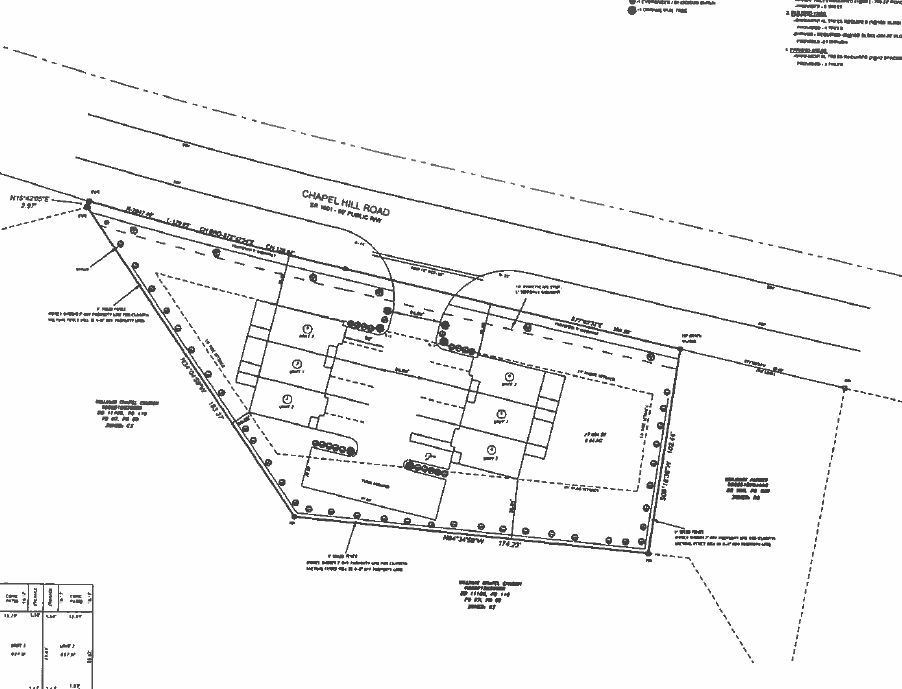 The Town of Spring Lake will have more housing coming to the area following a successful list of rezoning approvals passed during their Board of Aldermen Regular Meeting held on Monday, Aug. 14.
The Board approved a Preliminary Plat for 0.64 acres of land located at 146 Chapel Hill Road and a commercial group development plan for a townhome complex consisting of six units divided into two buildings. The plans were submitted by M.A.P.S Surveying acting as agent on behalf of the land owners, Alternative Investment Holdings.
Cumberland County Senior Panner Christopher Portman appeared before the Board to suggest approval of all of the plans and share that the County had found them satisfactory.
According to Town Inspections Supervisor Patricia Hickmon, the land has already been rezoned for development to begin with "allowed use" to utilize sidewalks.
The motion passed unanimously.
A larger housing project was also approved.
An applicant requesting approval for a preliminary Plat of land containing approximately 73.02 acres of land located off of Odell Road was submitted by Agent Michael Blakley on behalf of Caelin Farms LLC.
The Applications submitted along with plans for 120 Zero Lot Line Subdivision which is currently planned to be completed in three phases on different sections of the property.
According to Portman, all of the infrastructure is in place and the company behind development is awaiting approval for all three phases of development and is finishing up preparations to begin Phase 1.
A total of 120 homes are planned to go into the space, with prices ranging between $300,000- $350,000.
According to the application, existing mobile homes on the land will be removed and no additional ones will be added. All mobile homes will be removed prior to the start of Phase 3 of the development.
That motion was also approved unanimously by the Board.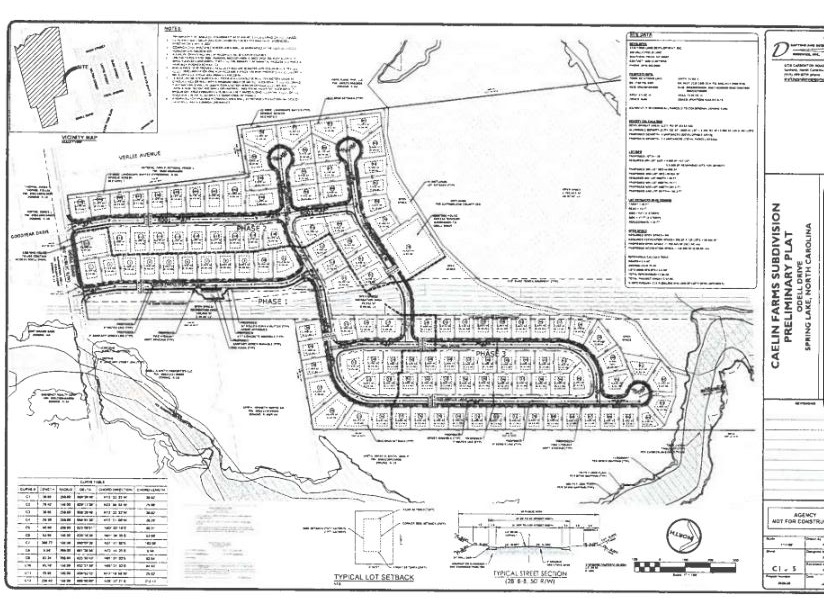 The full meeting is available to watch on YouTube here, with the meeting addressing the new developments starting at the 41 minute mark.