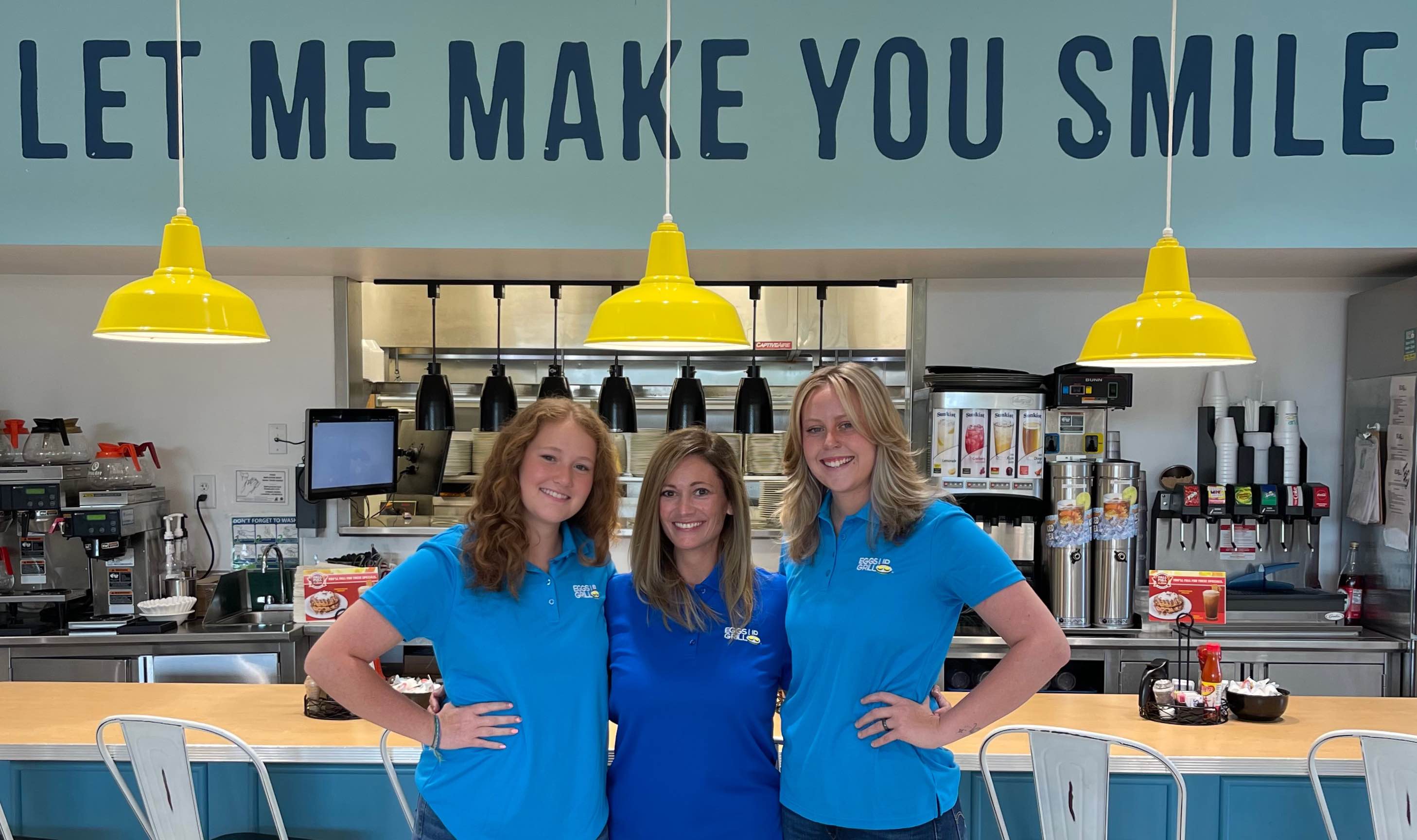 Eggs Up Grill, a rapidly expanding breakfast, brunch and lunch concept, will open a new restaurant in Hope Mills, N.C. in December. Located at 2951 Town Center Drive in the Traemoor Village Shopping Center, the restaurant is the first Eggs Up Grill planned in the Fayetteville market for Franchise Partner Stephanie Poole, joined by Brittney and Lauren Poole. They are all natives of North Carolina.
Poole has spent the last 17 years in corporate accounting and customer service, while also dreaming of opening her own business. She could not find the right fit until she began frequenting different Eggs Up Grill restaurants and loved the idea that the brand was centered around family, which she says was very appealing. She is also a foodie who loves breakfast.
"What makes Eggs Up Grill so special is that it reminds me of the southern, home-cooked American-style breakfast that I grew up on," shared Poole in a press release.
Poole recently relocated to the greater Fayetteville area with her family so she can operate the franchises.
"I have fallen in love with this community and cannot wait to serve my fellow neighbors the best breakfast, brunch and lunch in town," she added.
With indoor seating for 130, the 3,500 square-foot restaurant is designed to make guests feel at home in a light, bright and cheery atmosphere. The Hope Mills restaurant will serve guests seven days a week from 6 a.m. to 2 p.m., with dine-in, online ordering, takeout, catering and delivery options available. It has a private room available for larger groups or community gatherings called "The Coop."
Eggs Up Grill caters events big or small, with a menu featuring breakfast favorites like eggs, grits, home fries, biscuits and gravy and muffins. Salads and sandwiches are available for catered lunch.
There are currently 11 Eggs Up Grill restaurants open in North Carolina, with more than a dozen under additional restaurants under development. In addition to the Tarheel state, Eggs Up Grill restaurants are in South Carolina, Georgia, Florida, Virginia, Tennessee, Alabama, and soon entering Texas, Mississippi and Ohio. Eggs Up Grill offers a unique experience for guests and franchise partners alike. Its great-tasting food and drinks, uniquely friendly service and everyday affordability make Eggs Up Grill a number-one choice for guests.
The Eggs Up Grill Brand is all about neighbors serving neighbors. Poole plans to support local schools and veteran organizations, as well as the fight against ALS. The restaurant will begin hiring later this year. Those interested can apply online at eggsupgrill.com. For more information, follow @EUGFayetteville on Facebook and Instagram.