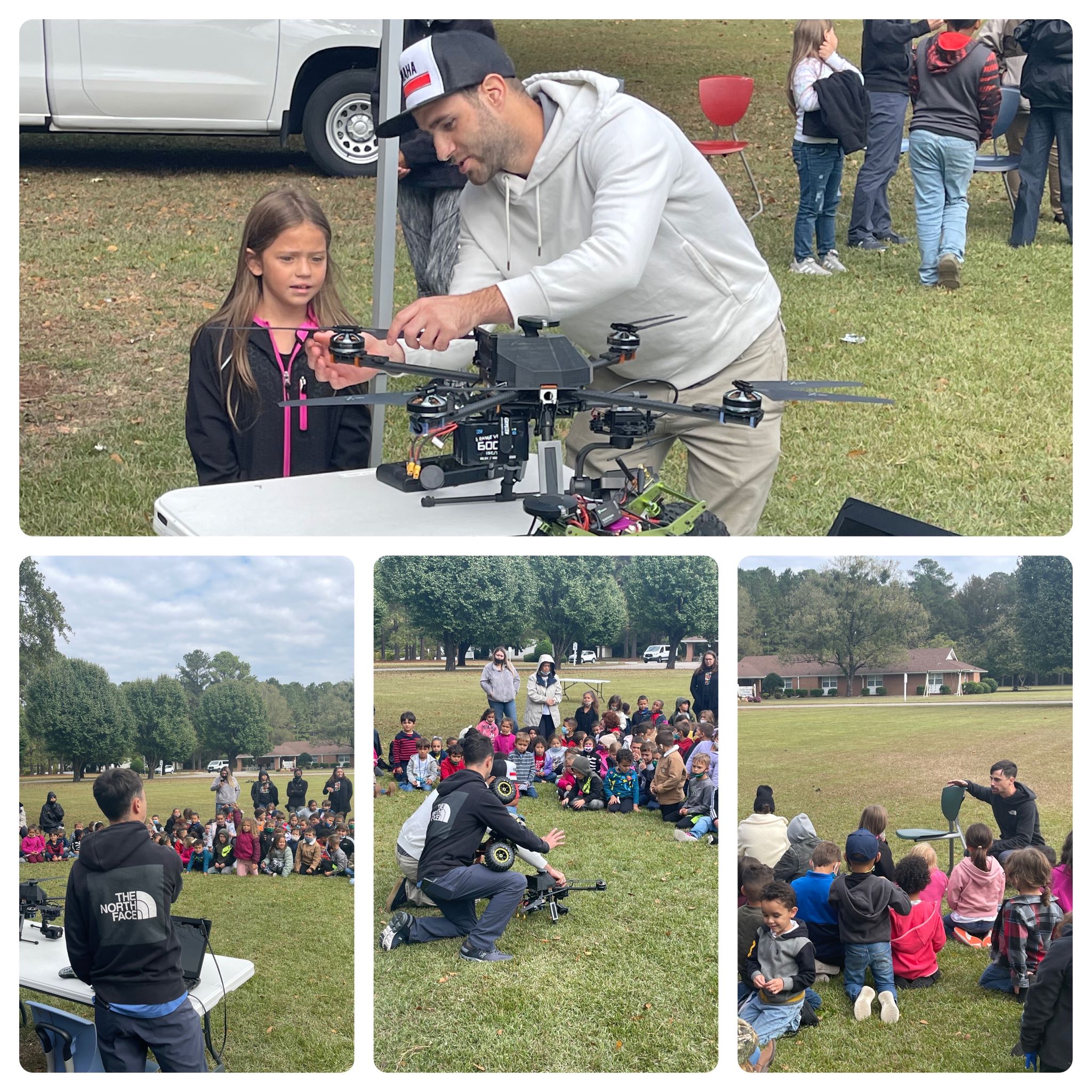 What began as one man's mission to better Robeson County, has now become a full fledged technology research testing center in Red Springs, North Carolina. Led by James Freeman, CEO, the Emerging Technology Institute began as a simple request made to Freeman to create a testing center for drones, a feat easier said than done with many air restrictions in place, but has quickly grown into a flourishing development center with a mission to better the community.
When Freeman happened upon the land he needed with the rare lack of flying restrictions, he immediately began thinking through what such a life change would look like. At the time he knew nothing about drones and worked for the University of North Carolina at Pembroke, directing the entrepreneurship incubator. When helping others navigate business start-ups, specifically in government contracts, Freeman became familiar with the prejudices others would face, whether from their own background or the stigma of their hometown.
Freeman explained, these prejudices only fueled a greater fire in him to help businesses succeed, "When we would tell those folks, 'Hey, we're from Robeson County,' they would look at us with a stink face. So not only was it a leap of faith, it was almost a determination to prove that folks from Robeson County can do business with folks at Fort Bragg."
And the change from working at UNC to starting his own drone testing site truly was a leap of faith. With no backup job or drone training, he purchased the land and began transforming an old warehouse and the surrounding terrain into a place where Fort Bragg drone operators would have the freedom to not only practice their job without the myriad of air restrictions, but would have the ability to create new technology that would impact the military as a whole.
Freeman described ETI as not just a business, but a place where he as a private citizen could support those fighting for the United States of America.
"They couldn't train or become efficient at it because the military didn't have the space or protocols that helped these soldiers. So sometimes they don't get to fly the UAS, that is their job, until they get to the battlefield," he said. "That right there makes me as a private citizen want to build a location for these guys to get good at what they're doing to protect our freedom as well."
Not long after opening, COVID began its slow shutdown of many government entities. While this could have been ETI's downfall, being so new in the industry, Freeman and his small team decided to keep their doors open, becoming one of the only places still available for continued training.
Emerging Technology Institute didn't stop at drone flight, and after being approached about opening up their doors to those who wanted to test new technology, the institute quickly created multiple outlets for a multitude of technologies to be tested. As larger corporations began to catch wind of their training space, ETI began to host larger companies like Amazon, Google and Microsoft, all of which needed a facility to do their product testing.
When larger companies do come in, Facilities Director Troy Jacobs explained that ETI employees are purposeful in where they direct customers to, often asking them to lodge, eat, and buy from the local Red Springs community.
"One of his biggest goals is to have government businesses come in to help create jobs and revitalize areas."
James Freeman continues to explain just how purposeful they are in their community-building mission, sharing his heart to include surrounding businesses in their own partnerships.
"While they're here, they are staying, eating, shopping, buying gas, so that becomes a big benefit and that's how we help the community out. Then we bring projects to the community to help people get included on90% of my contractual agreements with my customer. I bring in someone else as a subcontractor so they can participate in something they've never done before."
Now, ETI is flourishing and adding to their own team, welcoming twenty interns as they look toward a future of continuous support for technological development. While their success has since grown tremendously, so has their generosity and focus on lifting up the community around them.
Troy Jacobs was one of the first employees in the company, and described the many charitable ways ETI gives on a regular basis. This includes partnering with a local charity group and sending 4000 backpacks to economically struggling cities in West Virginia, as well as running food drives and donating proceeds to families in need. Jacobs recalls a moment in his career where he asked Freeman what he wanted his legacy to be; most people may turn toward financial standards as success, but he described Freeman's answer as entirely different than the norm:
"That ETI did a lot for the community. Helped it grow, prosper, created jobs and helped put food on tables."
Freeman went on to explain to Greater Fayetteville Business Journal that this desire to see the community flourish has to do with a deep conviction that all people should be striving to better those around them. For Freeman, the success of ETI means the success of Robeson County, and he challenges others to think similarly about the legacy they leave behind.
"What is my legacy? What could people say about James Freeman? Did he do everything he could for the community his kids live in? Did he give entrepreneurs a chance as well? Did he do the best he could for the warfighter by giving them an opportunity to be innovative themselves? Did he bring a thousand jobs through our community? It's more important than James driving a Bentley," Freeman said.
It is with this service-minded mission that James Freeman leads Emerging Technology Institute forward, championing innovative minds, the American military, and the everyday local business into a brighter future.