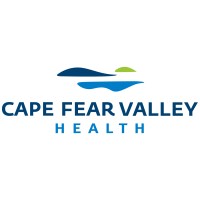 The Cape Fear Valley Mobile Integrated Healthcare: Cumberland County Emergency Medical Services has received the Gold Plus for 2022 Mission Lifeline award from the American Heart Association.
Mission: Lifeline is a national initiative that seeks to "advance the system of care for patients with high-risk, time-sensitive disease states, such as severe heart attacks," a CFVH press release said.
The award honors the EMS' "commitment to offering rapid, research-based care to people experiencing the most severe form of heart attack, ultimately saving lives," CFVH said. Cumberland County EMS has received the award for multiple years, which should come as no surprise since Cumberland County EMS is the primary 911 provider of ambulance treatment and transport in the county.
"We are honored to be recognized by the American Heart Association for our dedication to providing optimal care for heart attack patients," said Cumberland County EMS Director David Grovdahl. "This program recognizes the excellent continuum of care from the time of a 911 call to the Cape Fear Health System Emergency Department and finally through to our cardiology teams."