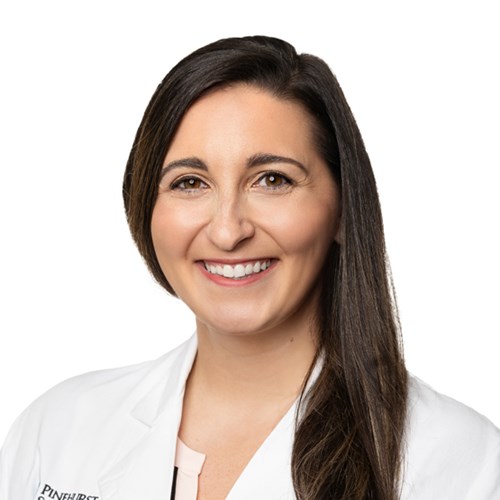 Jennifer Sumner, M.D., a physician with Pinehurst Surgical Clinic, has joined FirstHealth General Surgery in Raeford.
Sumner received her Doctor of Medicine from The George Washington School of Medicine and Health Sciences in Washington, D.C. She completed her general surgery residency at the Wake Forest School of Medicine in Winston Salem earlier this year.

Sumner is certified in both laparoscopic and endoscopic surgery. She specializes in breast diseases and cancer, hernia repair, gallbladder surgery, in-office removal of skin lesions, minimally invasive surgery and colonoscopies.
Growing up, Sumner witnessed how access to quality care could be difficult for many patients and families in the area, which influenced her decision to pursue medicine.
"Seeing the barriers to quality health care in small towns made me passionate about being able to bring that to a small community one day," Sumner shared in a press release. "General surgery really attracted me because it allowed me to make an immediate impact in someone's life. It's an amazing and humbling feeling getting to change someone's life and help them in a single operation."
FirstHealth General Surgery encompasses a broad range of procedures performed by surgeons who are highly specialized and intensively trained. Sumner is specially trained in minimally-invasive techniques. She sees patients at the Physician Offices and Specialty Center at 6322 Fayetteville Road.