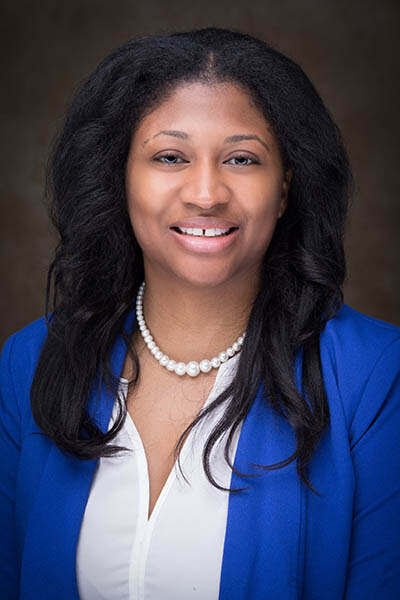 Fayetteville State University announced that Danielle Graham, Ph.D., associate professor of microbiology and interim department chair for the department of biological and forensic sciences, has been awarded a three-year National Science Foundation (NSF) grant in the amount of $769,173. The project will run from June 1, 2023, to May 31, 2026. The award is Dr. Graham's third from the NSF; she has collectively received over $2 million in grant funding.
The Excellence in Research (EiR) project, titled "Evaluating Environmental Stressor Effects on Soil Bacterial Traits," will be conducted by Dr. Graham as the principal investigator, with Dr. Ariane Peralta of East Carolina University (ECU) as the co-principal investigator. The project will examine how prior environmental nutrient conditions influence bacterial interspecific and intraspecific interactions. The research will also investigate how changes in nutrients alter bacterial traits, such as the physical features of forming spores and modifying cell walls and genetic markers that are responsible for changes to physical characteristics, antibiotic resistance, and soil nutrient access in the context of microbe-microbe and plant-microbe relationships.
The project's results are of broad national interest in agricultural, natural resources management, and conservation sectors. The research will benefit society through undergraduate and graduate educational opportunities and shared academic content for grades six through eight at rural public schools. Thirteen percent of the budget will be dedicated to undergraduate participant support, including student stipends and travel expenses. In addition, the grant will support a post-baccalaureate trainee.
Dr. Graham's project will bolster teaching-research integration capacity by designing, implementing and assessing a course-based undergraduate research experience (CURE) at FSU. This FSU CURE will be linked to ongoing CUREs and other undergraduate and graduate student-led projects at ECU. Integrating microbial ecology and biodiversity research will improve the STEM education quality of historically marginalized populations and enhance the diversity and training of the STEM workforce.
"We are thrilled to see Dr. Graham's continued success in securing funding for her research," said Dr. Afua Ahrin, dean of FSU's Lloyd College of Health, Science and Technology, in a press release. "Her work is advancing scientific knowledge and providing valuable educational opportunities for our students."
Dr. Graham's research will be integrated with the education of undergraduates at FSU within the fast-growing Department of Biological and Forensic Sciences. Thanks to opportunities such as those created by this award, the department has experienced significant growth over the last five years with the addition of nearly 200 students. The NSF award will support Dr. Graham's research and educational efforts, furthering FSU's commitment to excellence in research and teaching.