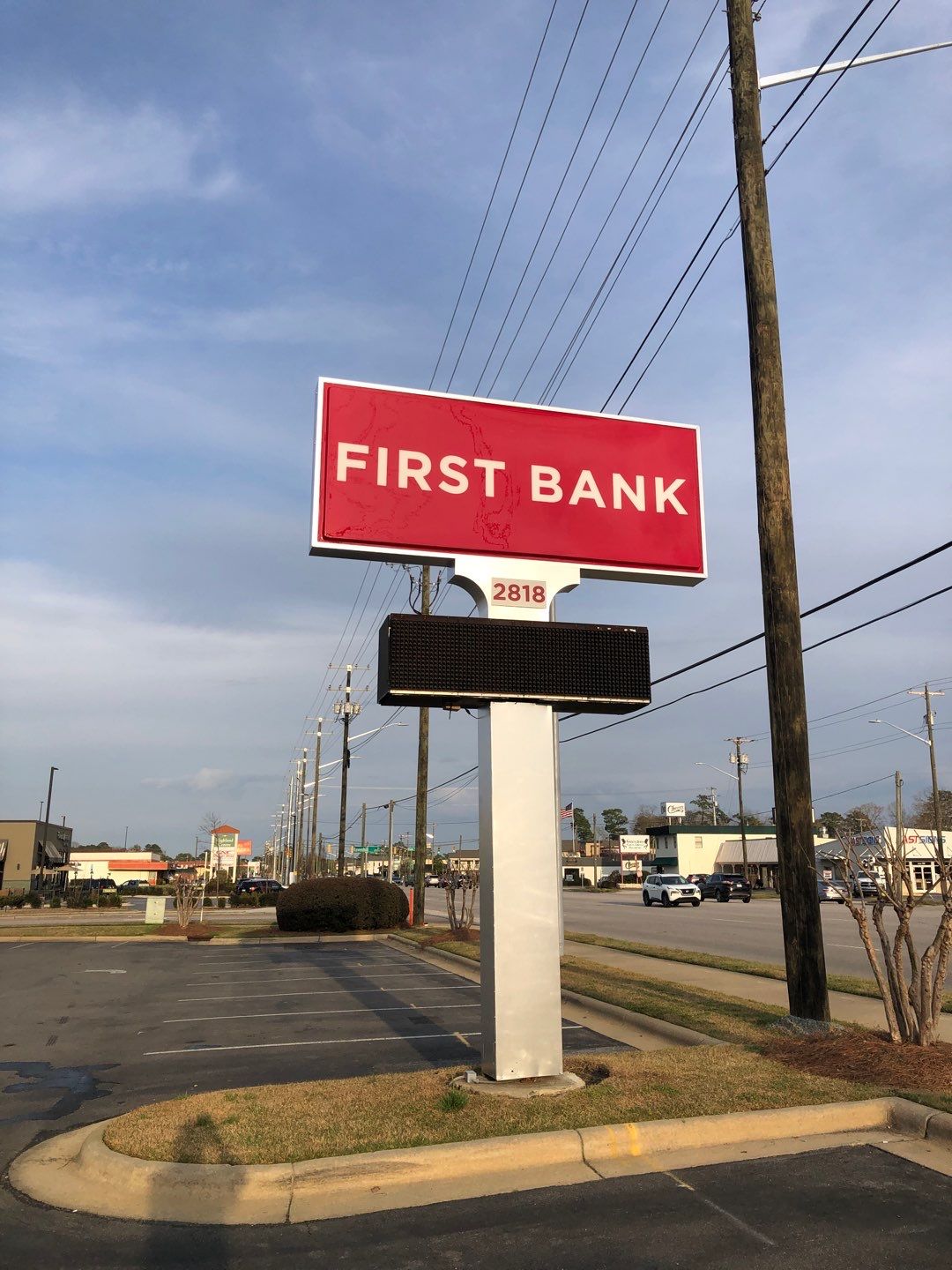 On March 21, First Bank finalized its acquisition of Select Bank & Trust with a successful merger by moving into what was Select Bank's office at 2818 Raeford Road in Fayetteville.
Along with the successful move into a new office building, as of 9 a.m. First Bank and Select Bank converged all their systems and signages together. This conversion solidifies that all locations are First Bank and united as one organization.
First Bank is adding 11 branches to its footprint, with the 12th branch on Raeford Road and adding 1,300 employees to its office. With the merger, First Bank has 120 locations throughout North and South Carolina with a $10.6 billion asset size.
"With this conversion, we are pushed above that $10 billion mark, which is pretty big in the banking world," said Director of Public Relations Hilary Kestler. "We are at the capacity to do just about anything. If there's technology or banking needs that customers have or anything along those lines, we can make it happen."
"The conversion went well, as expected, after many months of preparation and practice by a dedicated team. We are really excited to have our new associates fully on board and the new branches in our network," stated Mike Mayer, president and CEO of First Bank. "First Bank is the largest community bank in NC now, and we are ready and able to serve our current customers and our new customers from Select Bank. It's an exciting time for us, and we are very proud of what we've accomplished."
The culture of First Bank plays an important role in how the company handles business. Both banks have always made excellent service its focus, which is part of why the merge of brands was successful.
With similar values, both banks make it a priority to ensure that their teams stay intact and communicate well throughout the organization and with the customers.
As these two organizations come together, customers can still expect to walk in and still see familiar faces and receive the same service.
With the completion of the conversion, some changes had to be made. Many Select Bank & Trust customers had to get new cards, create new online banking login information, and a few account numbers needed to be changed.
For First Bank customers, the only change was a new location of their bank.
To ensure that customers were prepared for this conversion, First Bank made sure to send out information regarding changes to both organizations' customers ahead of time.
"We still have that same community bank feeling – we're just a larger organization now – but not too big that the customers feel they will get lost," added Kestler. "We're big enough where customers have all the right technology. We're in that middle sweet spot."