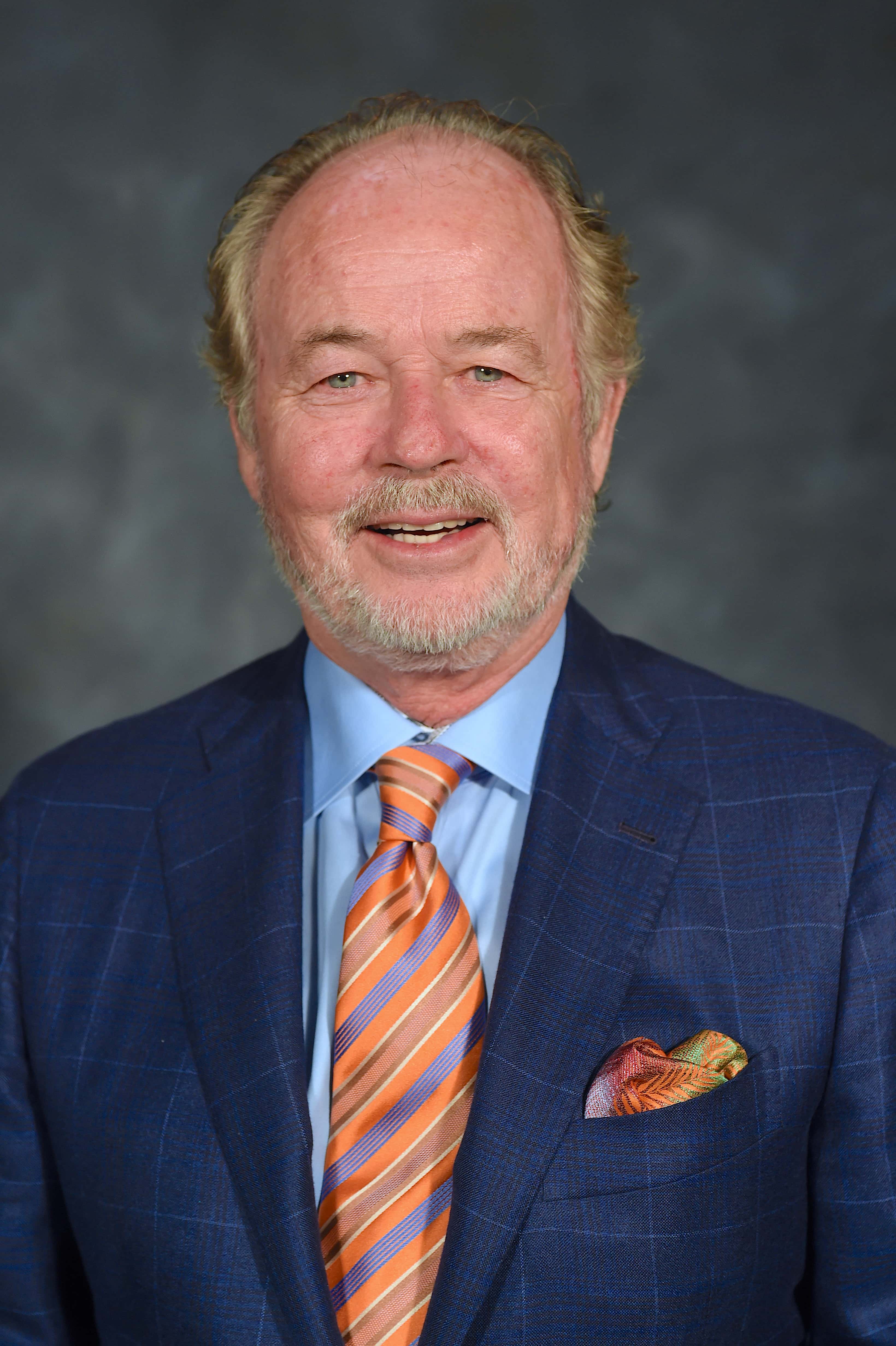 Billy Wellons, president of Wellco Contractors and principal officer of WS Wellons Realty, has served the Spring Lake and greater area for more than five decades, developing neighborhoods, building hotels and shopping centers, and other advancements. A native to Dunn, where he earned the prestigious Eagle Scout award, one of his proudest accomplishments, Wellons began working in his family real estate business in 1970 and has continued his family legacy lending vision and putting resources into developing some of the key assets of Spring Lake. The transformations in areas of Spring Lake beginning in the 1980s including the Laketree subdivision, Sleep Inn and Suites Hotel, FTCC campus and more have been game changers for growth and investment to the small town nestled next to Fort Bragg.
Outside of land development, property and rental management, Wellons has been well-known in the Carolinas for playing in rock and roll bands and riding his Harleys. From 1965 to 1968, he played with Gene Barbour and the Cavaliers, a popular band that opened for shows like Stevie Wonder, Smokey Robinson & the Miracles, the Four Tops among others. That band evolved to Men of Distinction, which Wellons played with until 1975. A reunion tour made up of 12 members from both bands formed in 1996 and lasted for around three years. Wellons is also a long-time board member of FTCC, which opened its Spring Lake campus in 2004.
GFBJ: Your family has been involved in Spring Lake for a long time. Can you tell our readers about your history? Housing and commercial developments in Spring Lake?
WELLONS: My father and his brothers came to Spring Lake in the 1950s and began to develop single family housing. My dad recognized a need for rental housing as well, which was natural for Spring Lake with the proximity to Fort Bragg. In 1968, we moved into Western Harnett County Anderson Creek and developed homes and two mobile home parks. Old Farm Mobile Home Park and Cooper's Creek had 250 mobile homes each. We also began to build apartments and single family as well. We have since redeveloped Cooper's Creek with 150 homes and Old Farm Village with another 150 homes and developed Overhills Creek with 350 homes. We developed our own water utility and sewer plant and when we sold to Harnett County in 1995, we had 1000 water customers and 500 sewer taps. In 1986, with partner Mr. Dohn Broadwell, we purchased 300 acres of land from the Murchison family and began to develop what is now commercial, multi-family and residential. Our proudest parts of this property are the FTCC campus, the County Library, a nice award-winning Sleep Inn and Suites hotel and the commercial development. We also built the Gateway Inn, which was the first five story building and the first building with an elevator in Spring Lake.
GFBJ: How have you seen Spring Lake change over the years?
WELLONS: In my 50 plus years of working in Spring Lake, the most obvious changes are the once thriving Main Street is now a dissolute kind of street and outdated and all of the new growth is along the 87 and 210 corridors. That is where the traffic is, and it has outgrown the Main Street corridor. DOT's improvement plan that was created by the increased traffic in Harnett County closed 13 businesses and eliminated curb cuts except for the major streets off 87/210.
GFBJ: With the Spring Lake Comprehensive Land Use Plan coming up, what do you see as Spring Lake's top priorities?
WELLONS: The new land use plan should think outside the box for the future of our city. We need to become a point of destination
GFBJ: What makes Spring Lake attractive to development?
WELLONS: Spring Lake is in a perfect location and that is what makes it a great potential for the future. It has accessibility to the northside of Fort Bragg and everyone coming from Harnett, Lee and Moore counties to get to Fort Bragg to go to work. GFBJ: What do you see as the largest obstacle to development in Spring Lake?
WELLONS: Biggest obstacle to growth is finding a central area that can create an impact and the city must take the risk to invest in updating its infrastructure.
GFBJ: There are older areas of Spring Lake that are populated with post WWII housing, how do you see those areas changing in the future?
WELLONS: All of the older housing of post World War II will be determined by who owns what. We have so many small owners who want to invest in the properties as rentals and then are not willing to do what it takes to make them better. These properties will always be an obstacle until we find a better way to deal with them. Hopefully in the future they will go away for a new development. We could create something new with a concerted effort from a planning standpoint. It would create positive change in Spring Lake
GFBJ: What project(s) have you been the proudest to be a part of?
WELLONS: The 300 acres of the Murchison property is my proudest development. It is the new Spring Lake and was a major impact in residential, multi-family, hotels and commercial development. GFBJ: What is the best piece of advice you have received?
WELLONS: My dad gave me my best advice always. He was a very smart man with a vision and a commonsense approach to things and always said "hard work" will overcome all obstacles. I have tried to live up to his standard of hard work. Don't be afraid to take the risk.
Billy Wellons President of Wellco Contractors and Principal Officer of WS Wellons Realty
Age: 75
Family: Wife Colleen, Children Kristin, Jamie and Ryan, Three grandchildren Reid, Christopher and Ethan with son in law Jeremy Seeland and daughter in law Christina Johnson
Education: Dunn High School 1963, Graduated from NC State in 1968 with a degree in economics
Previous Experience: Guidance counselor and Economics teacher at Anderson Creek High School, joined W.S. Wellons Realty and Wellco Contractors in 1970
Hobbies: Riding horses, motorcycles and enjoying his farm