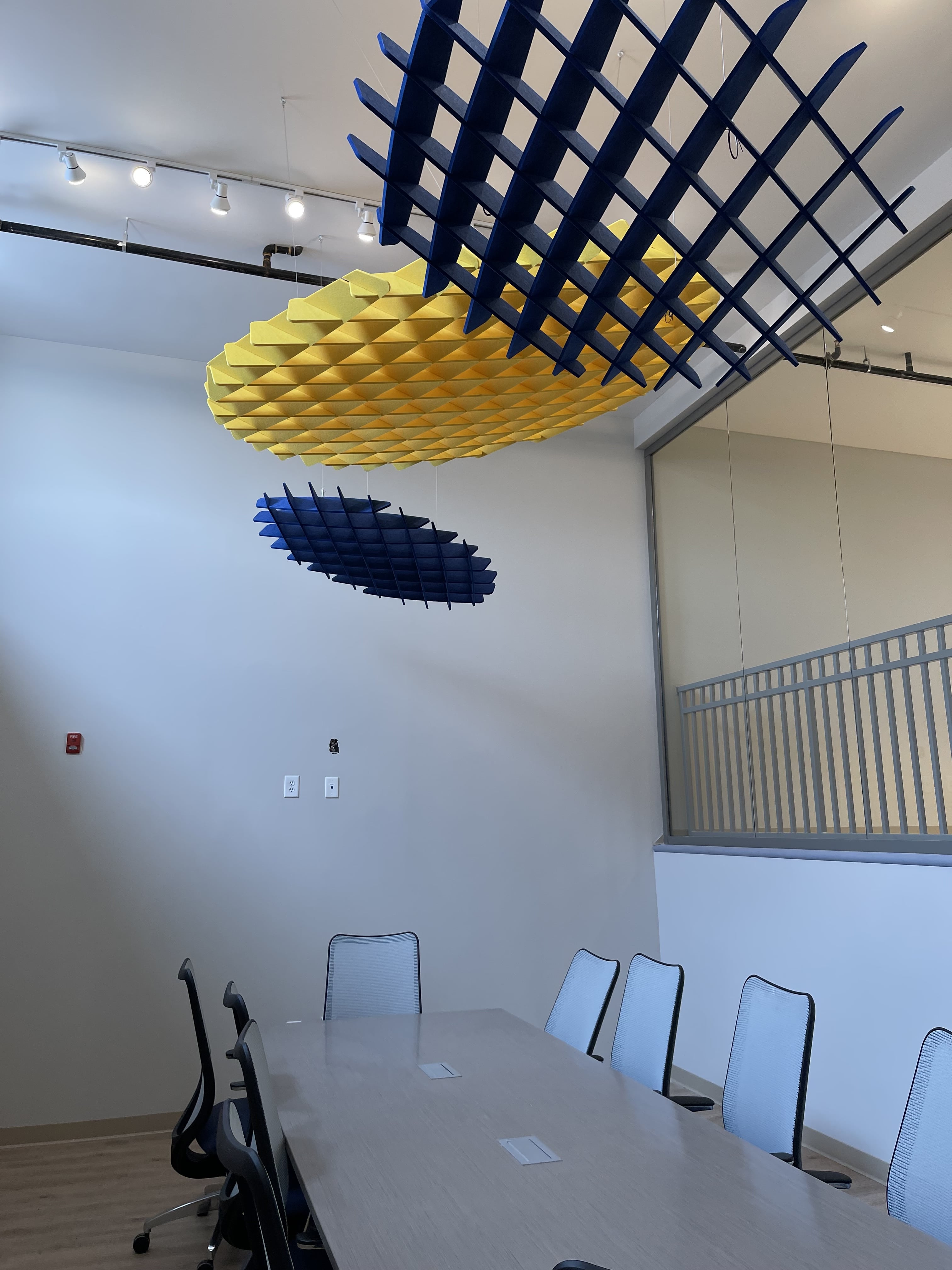 In the heart of downtown Fayetteville lies a state-of-the-art haven for businesses, old or new, to not only operate but truly thrive. The monotony of the typical, mundane office space has tired many in the workforce and dulled their creative drive.
The Hub seeks to transform that lackluster spirit into a world of business opportunities and success for amateurs and seasoned entrepreneurs alike. Whether a company is just starting out, looking to expand or simply interested in a change of scenery — securing a space around like-minded people with limitless potential — they should look no further than The Hub, according to its Community Manager Twila Matthews.
"The Hub does kind of reach out to a different demographic (in the business community)," she said, when considering the other similar workspace concepts that've been operating across the Fayetteville area.
That's because The Hub is helping meet the needs of its business community in a new way.
The Hub is primarily tailored to startup businesses, freelancers and work-from-home business ventures.
"[It's] much more for business startups and people who want to develop their teams and network with other people with similar [ventures]," Matthews said. "You're able to connect with people right across the hall from you."
With two floors that offer a variety of options for setting up shop — a top floor of primarily open space work options; a ground level with larger, more private rooms — there's hardly a business need The Hub can't meet.
Matthews is particularly fond of the compassionate familial force behind The Hub: mother-son duo Kirby and Henry Tyson. Owners of Tyson Commercial Real Estate in Fayetteville and the surrounding communities, the co-founding pair share both genes and a vision for helping those similarly interested in the business world.
"The Hub is Fayetteville's business and community connector," Henry said. "As co-working business models continue to evolve, and we continue to work through modern challenges in commercial office workspace, The Hub is Fayetteville's professional answer to a flexible, low cost, technology-driven office setting with multiple floor plans and options to best suit your business and professional needs. More than just a workplace, The Hub creates a professional environment that will propel your business or organization into the future."
"I love their heart behind how The Hub came to be," Matthews said. "[The Tysons] are committed to the needs of the people in the community, so this was just another way for them to meet the needs [of people] they feel weren't being met."
The Tysons are especially focused on those who might be lacking certain critical resources for their business or the funding to secure those resources — a reality that's true for many startup companies. Those necessities might be as simple as a good cup of coffee for brain rejuvenation or supplies often taken for granted in the working world like a printer, copier, scanner or large conference space for meeting with professional clients.
"Anything you would normally get in an office that's way too expensive for the majority of people," Matthews said.
But if the appeal of this Cumberland County work concept sounds too good to be true, don't expect any pressure to commit. The Hub is more focused on tenants finding their perfect fit when it comes to what type of workspace and hours fit their unique schedules and budgets. Available membership packages range from $100 month-to-month packages to $1,000 year-long commitments. The Hub also offers $25 day passes and $100 weekly passes. Lack of membership also doesn't prevent use of a conference room. Book a space anytime there's availability for just $50.
"The prices are very reasonable, but it is a very professional modern workspace; the facility is top-notch," Matthews said.
The Hub officially opened on Sept. 7, with at least two tenants already verbally committed prior to that date.
One tenant works in information technology and the other is an independent business owner who creates vision boards. Matthews said The Hub's owners are hoping to reach a total of about 50 tenants in the future.
However, The Hub is not just about providing a place for people to work hard and professional production to flourish. It's about cultivating community. Matthews said the facility anticipates routinely putting on happy hour events, lunch 'n learns and other happenings to meet tenant needs and facilitate advantageous networking opportunities.
"The goal is to bring people in [from the community] who can offer [tenants] what everyone needs like a banker, lawyer, [etc.]," she said.
The Hub plans to kickstart such initiatives with a launch event 7:30-9 a.m. on Sept. 14 to allow people to swing by for breakfast, view the facility and get to know the tenants. Another evening launch event with a heavy hors d'oeuvres dinner is still in the works, Matthews said.